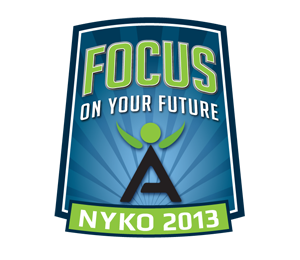 Time is running out for you to purchase tickets to 2013 "Focus on Your Future" New Year Kick Off and start the New Year with us!
Join innovative entrepreneurs, dream-achievers and driven leaders who will help you discover your true potential January 3-6, 2013 at the Sheraton Phoenix Downtown Hotel for an explosive, action-packed event.
Featuring Isagenix® Co-Founders Jim and Kathy Coover, Top Isagenix Leaders and keynote speaker and international best-selling author of the "Power of Focus" Les Hewitt, learn how to create a successful business, maximize your time and achieve total financial freedom so you can enjoy a life (and future!) focused on things that matter most.
Plus, be the first to hear about our cutting-edge new products, exciting new promotions and incredible new tools that will help take your business to that next level.
For more information on 2013 New Year Kick Off, visit your Back Office "View & Manage Events" section and select "Company Events" followed by "New Year Kick Off" from the dropdown menu.