February is a month to celebrate love, chocolate, heart health, and the launch of our IsaBody™ Fitness Periscope! In honor of the IsaBody Challenge® 10-Year Anniversary and Heart Health month, we're bringing you 10 great exercises to get your heart rate up and help keep the most important organ in our body strong and healthy.
IsaBody Fitness Live on Periscope
We want to help you stay active! We're excited to announce that today, February 10, marks the launch of our IsaBody Fitness Periscope! Our IsaBody team, Corporate Wellness Coach Blake Shaver, and special guests will be broadcasting live workouts on Periscope every Wednesday at 3:30 p.m. MT. Visit the Isagenix Twitter account for the Periscope link today at 3:30 p.m. MT to watch this week's workout! 

10 Moves to Get Your Heart Rate Up
Physical activity is one of the key practices for staying heart healthy. Exercising can help strengthen your heart, lower blood pressure, manage and improve cholesterol levels, improve your body's ability to manage blood sugar and insulin levels, and more. In fact, according to the American Heart Association (AHA), studies have proven that more active or fit individuals tend to develop less coronary heart disease than those individuals who are not active.1
"Whatever your age, it's never too early to start thinking about the steps to take to protect your heart," says Isagenix Chief Science Officer Suk Cho, Ph.D. "Studies have shown that plaque can build up in arteries even at younger ages. Regular exercise, weight management, not smoking, and eating a quality diet rich in fiber and omega-3 fatty acids from fish are all factors that help keep your arteries clean and your heart protected."
Corporate Wellness Coach Blake Shaver encourages individuals to incorporate the following two workout circuits into their weekly exercise regimens. Tune in to the IsaBody Fitness Periscope today, which you can find on the Isagenix Twitter account at 3:30 p.m. MT, to see the moves in action! Blake will walk through each exercise, demonstrate proper form, share tips, and provide modified movements for those who need them.
Workout A
Repeat the following exercises four times:
Move 1: Jumping Jacks – 50 repetitions
Move 2: Pushups – 10 repetitions
Move 3: Jump Squats – 12 repetitions
Move 4: Ski Jumps – 30 repetitions
Move 5: Stationary Lunges – 8 repetitions each leg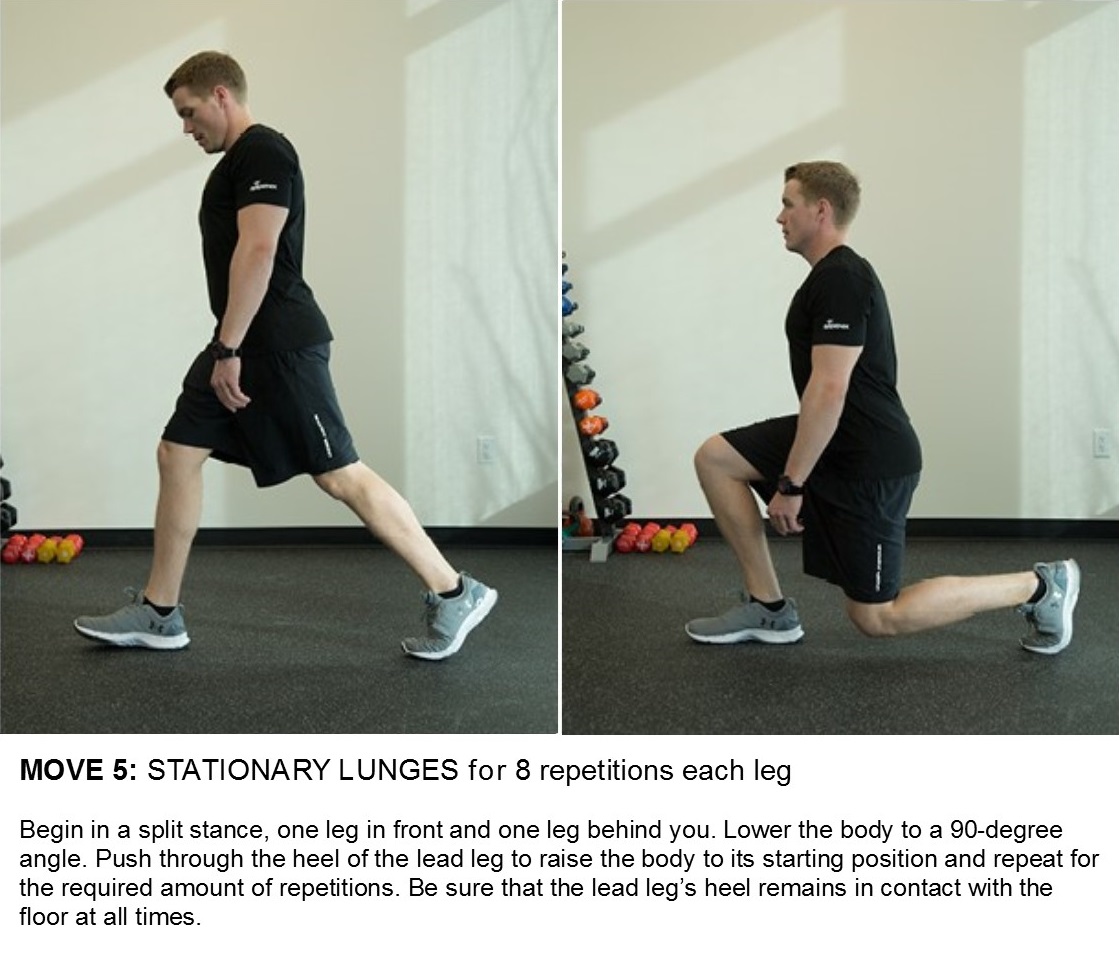 Workout B
Repeat the following exercises four times:
Move 1: Tricep Dips – 12 repetitions
Move 2: Burpees – 10 repetitions
Move 3: Step-Ups – 10 repetitions each leg
Move 4: Mountain Climbers – 25 repetitions each leg
Move 5: Wall Sits – 30- to 45-second hold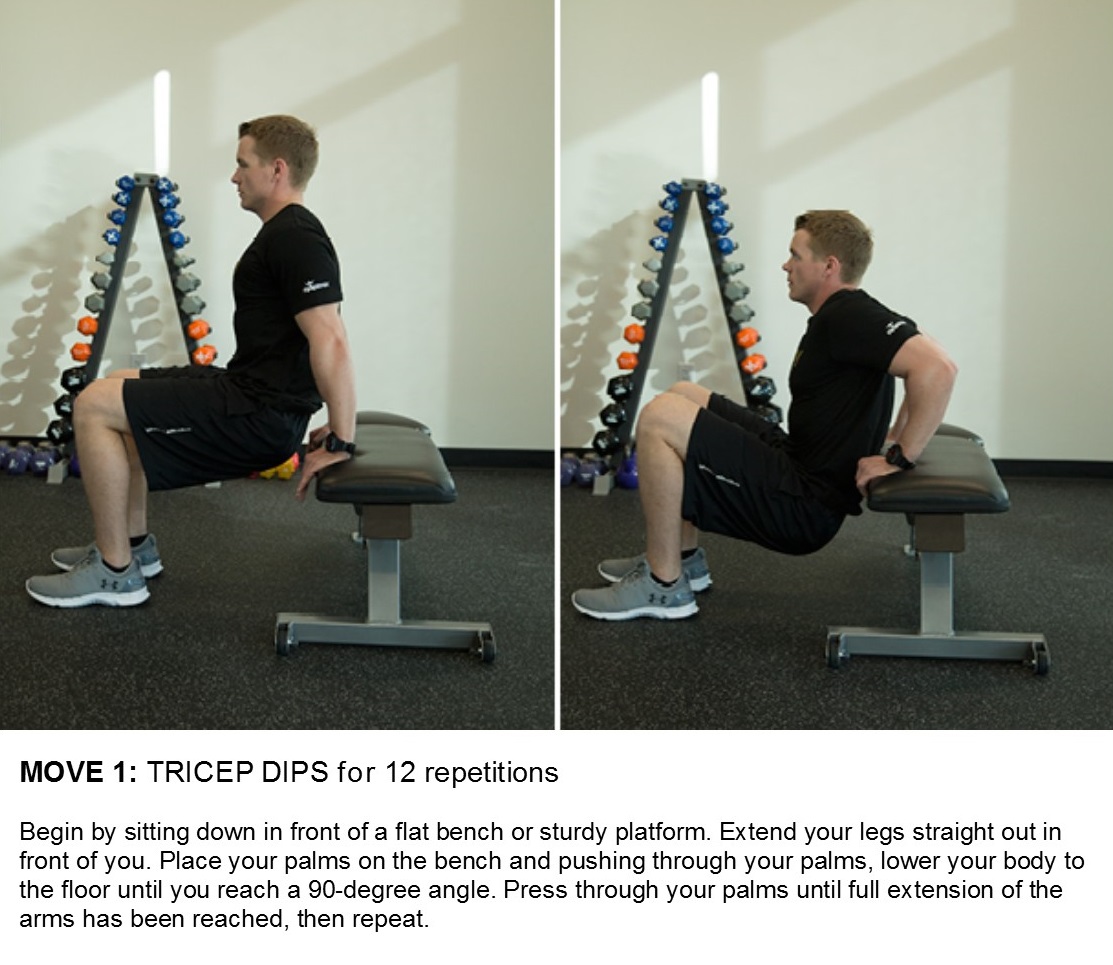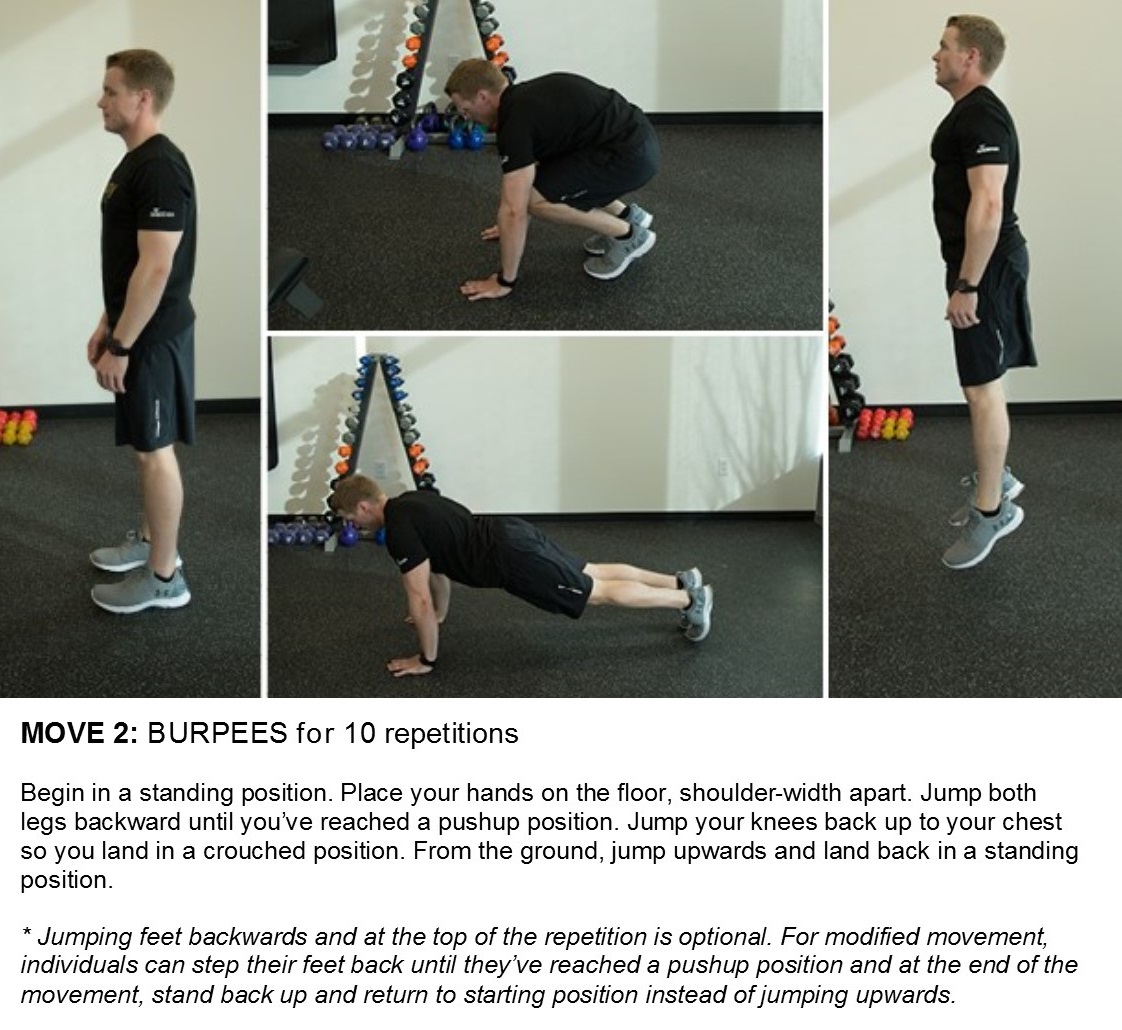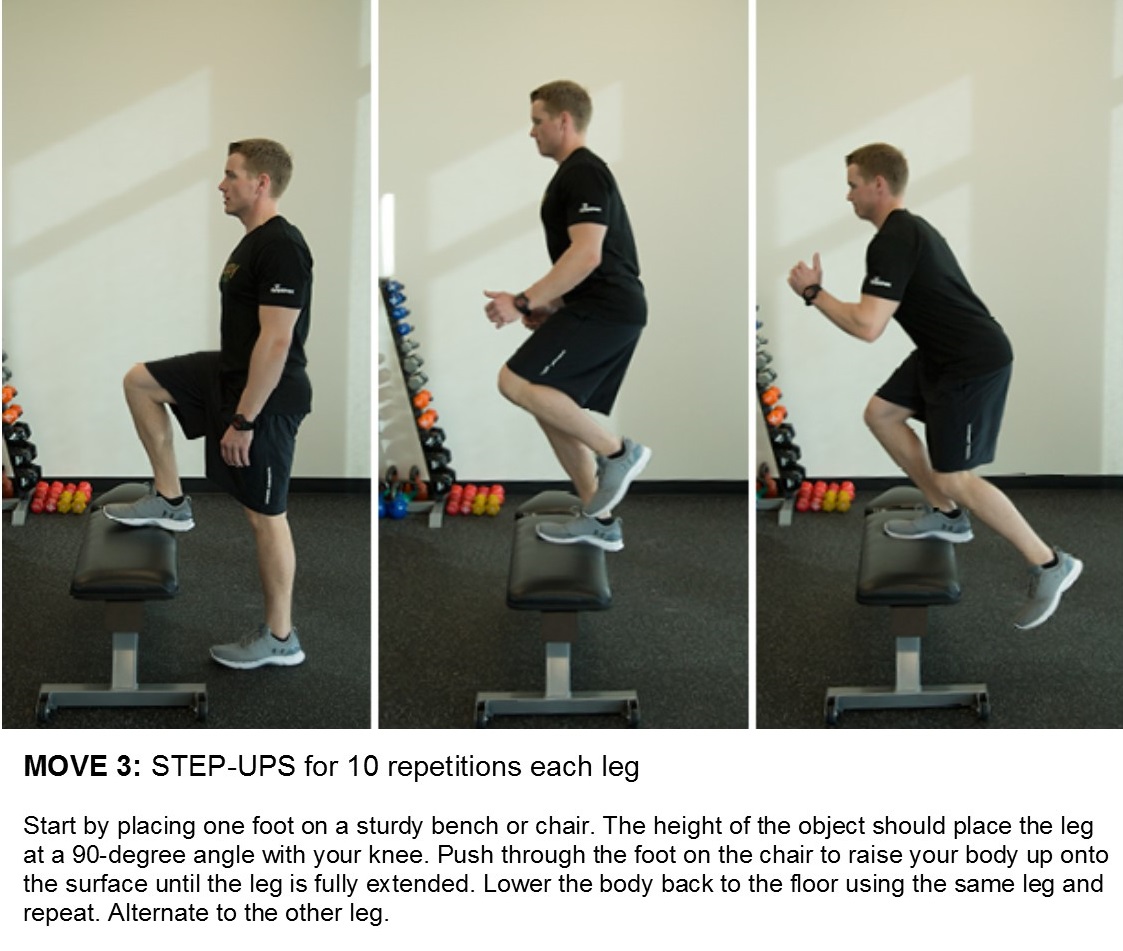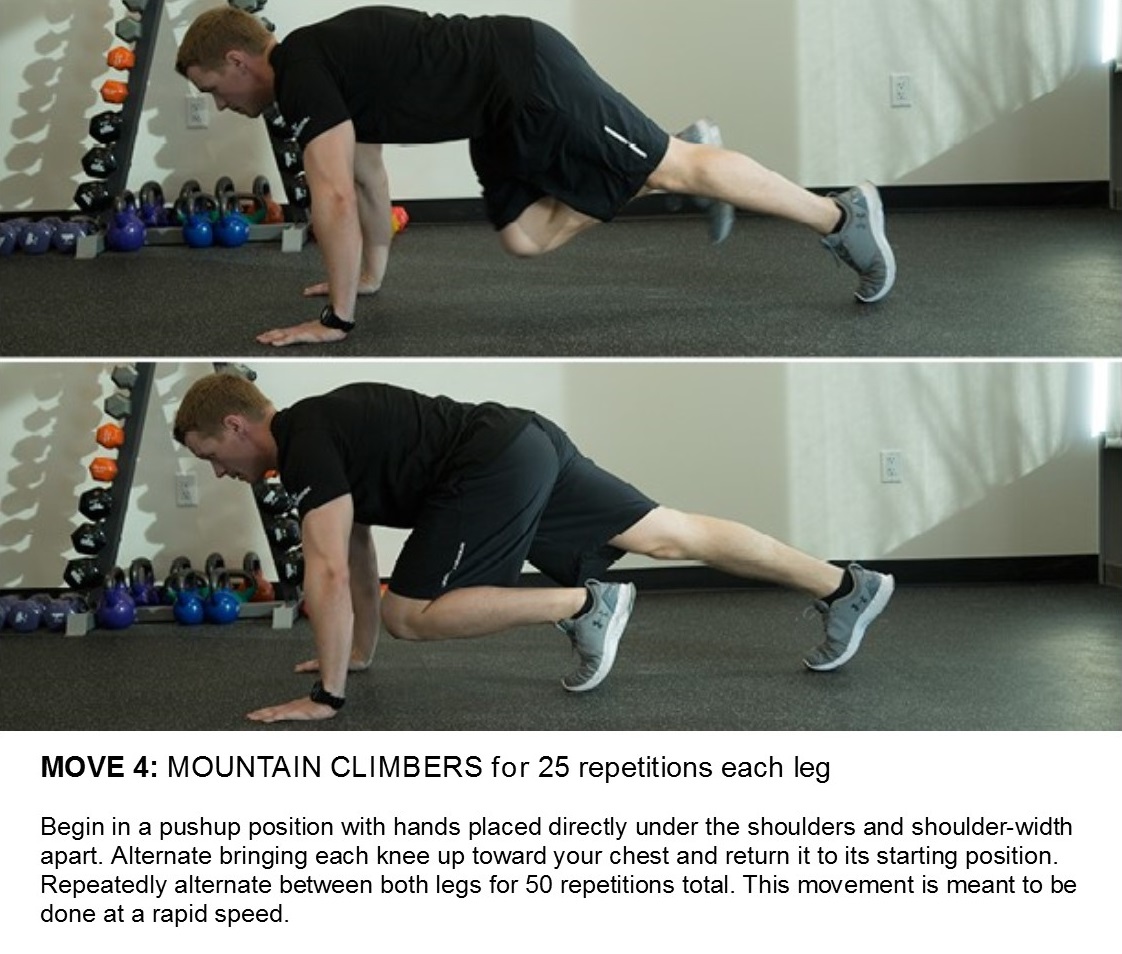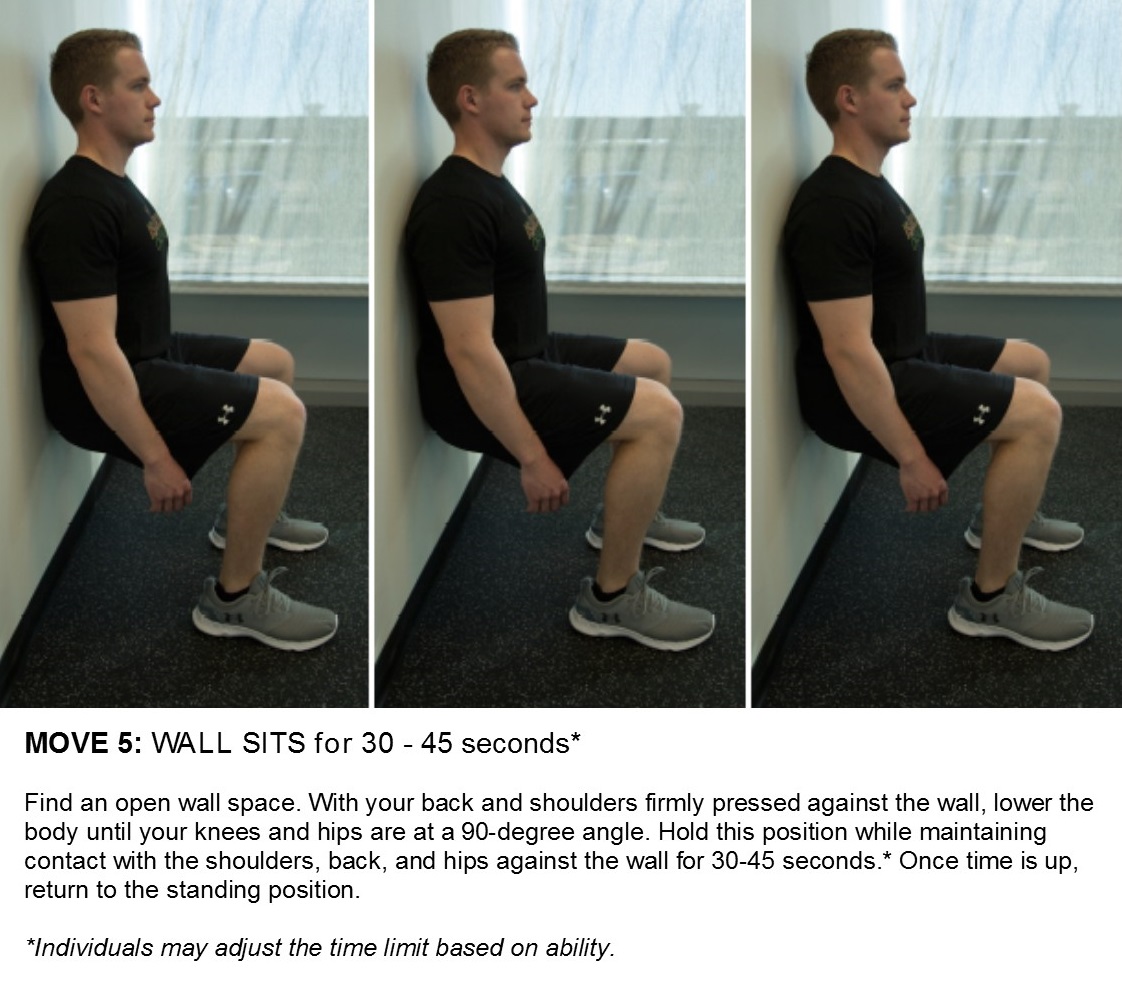 Sources: