Celebrating the holidays with kids is truly magical (says the mom who threatened to cancel Christmas yesterday after an evening of nonstop bickering). But, in all seriousness, it's hard not to feel every ounce of holiday cheer when you are around kids, especially when they belt out "Jingle Bells" every chance they get and insist on wearing reindeer antlers to bed.
Here are some easy ways to involve your family in your favorite holiday traditions and create memories for years to come.
Make a Meal
Whether it's your dad's famous stuffing or your aunt's green bean casserole, let your kids join you in the kitchen to help you cook holiday recipes. Not only will your little ones learn a few culinary tips and tricks along the way, but they'll also be more likely to try what they prepared. Take advantage of time at home with your children by preparing a few healthy meals that the entire family will enjoy. It's an excellent way to bond with your kids while keeping holiday traditions alive.
Look at Lights  
You probably don't have to go too far to look at lights. Instead of jumping in the car and driving around your neighborhood, grab your coats, hats, and scarves, and take a family walk together after dinner to enjoy the sights of the season. Despite the cold temperatures, a leisurely 20-minute walk can burn around 100 calories, which might cancel out that piece of fudge you grabbed on the way out.
Decorate the House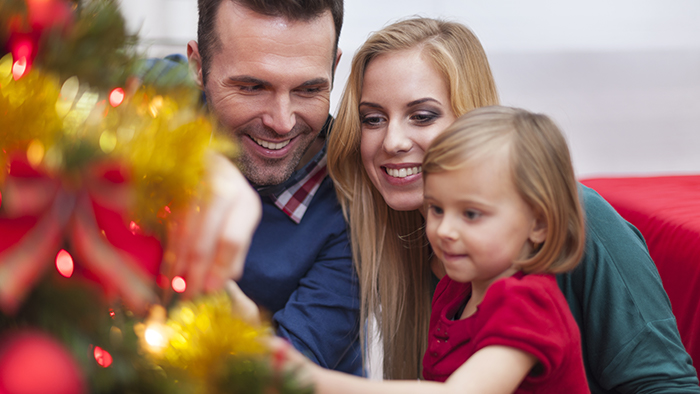 According to my 8-year-old, not one corner of our house should be left empty during the holidays. This means if we don't have something to put in that little space in the hallway, she will create something to fill it. And although my house is covered in Santas, snowmen, and reindeer, my daughter will argue that we still need more.
But, besides all the "stuff" we accumulate during the holidays, I always try to sneak in something from my list. This year, it is the Isagenix SeasonsJoy™ Essential Oil Blend. When you live in the desert, the temperatures rarely dip below 60 degrees, and the air doesn't smell like freshly cut pine trees. To create winter in Arizona, I use SeasonsJoy, which consists of Siberian fir, black spruce, orange, nutmeg, and cinnamon leaf essential oils. When you add a few drops to the Isagenix Cool Mist Diffuser, your entire home smells like Christmas in no time!
Spend Time Together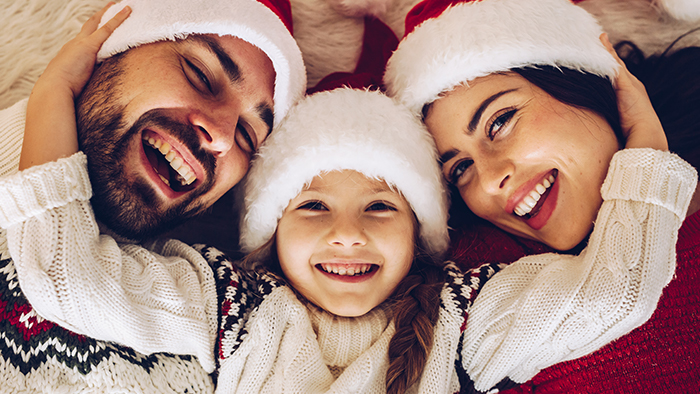 I tend to go a little overboard on the holiday itinerary. Can you blame me? There are people to see, movies to watch, and ice skates to break in at the new outdoor ice rink. Trying to cram all that fun into a few short weeks can get overwhelming and expensive. That's why I'm scaling back on the elaborate outings this year and working on spending quality time with my family.
The truth is that my kids are just as happy running around the park as they are seeing the latest movie. And a glass of wine by the fireplace with my husband can still be relaxing even if the kids are sleeping a few feet away. That new holiday light experience I've been wanting to see? Driving around our neighborhood is also beautiful.
Are you looking for more ways to spend time with your family? Consider becoming an Isagenix Associate, and earn an income from home.* Getting started is easy!
As the countdown to chaos begins, I, too, will be reminding myself to slow down and enjoy the season with my family. It is, after all, the most wonderful time of the year!
​*The ability to earn income under the Isagenix Compensation Plan depends on many factors including an individual Associate's business, social, and sales skills; personal ambition and activity; availability of time and financial resources; and access to a large network of family, friends, and business contacts. Isagenix cannot and does not guarantee any particular level of earnings. Even Associates who dedicate a significant amount of time, effort, and personal funds may not achieve a meaningful level of success. For average earnings, refer to IsagenixEarnings.com.