Celebration is a time for so much fun and learning. What better way to do both at once than to hear from some of our incredible trainers?
At this year's event, we are excited to feature some of our elite athletes in the Team Isagenix segment onstage! Learn from the best about the value of being a Team Isagenix athlete.
Meet the Team Isagenix hosts and panel who will help you learn how you or someone you know can benefit from being a member of this exclusive team.
Hosts:
Aaron Hairston
Crystal Executive
Aaron has a strong background in college and semi-professional football, leading up to his current bodybuilding career. In 2009, he was inducted into the National Minor League Hall of Fame for his success during his years playing football. He was awarded his first professional bodybuilding title in 2013, becoming the Fitness New England Champion. That same year, he was named an IsaBody Challenge® Finalist.
Cassie Kociemba
3-Star Golden Circle, Crystal Executive
Cassie began competing in fitness four years ago and has won third at Fitness America Las Vegas and sixth in Fitness America Great North. The 26-year-old trains with elite athletes at Cathy Savage Fitness and uses her fitness knowledge to help others "increase their health and wealth in this amazing company that is changing lives."
Panel:
Andi Martin-Wagner
4-Star Golden Circle, 2-Star Crystal Executive
As a five-time Fitness Universe Runner-Up, Andi knows a bit about fitness. This workout junkie and health and fitness professional holds a master's degree in exercise physiology and is the Head Coach at Cathy Savage Fitness. The 42-year-old also holds awards as the 2003 Fitness America ESPN Series Champion, three-time Fitness America Pennsylvania Region Champion, and 2013 Fitness Universe Pro Division (Swimsuit) Champion.
JJ Birden
4-Star Golden Circle, 1-Star Crystal Executive
As a well-known NFL wide receiver, JJ has a stacked resume. He played nine seasons in the NFL for the Cleveland Browns, Dallas Cowboys, Kansas City Chiefs, and Atlanta Falcons. During his college years at the University of Oregon, he not only played football, he also made the school's Athletic Hall of Fame for his performance in Track and Field. Even after retirement, JJ stays in excellent physical shape and is currently growing a lucrative Isagenix business.
Lori Harder
Isagenix Millionaire, 11-Star Platinum, 9-Star Executive
Lori is an accomplished fitness trainer and competitor. She holds the titles of 2010 Ms. Bikini America, 2010 Ms. Figure America, and the coveted title of the 2010 Ms. Bikini Universe. She has even been featured on the cover of several top fitness magazines. Lori believes in having "your best body and life from the inside out." In 2013, she and her husband, Chris, were named Isagenix Millionaires No. 91.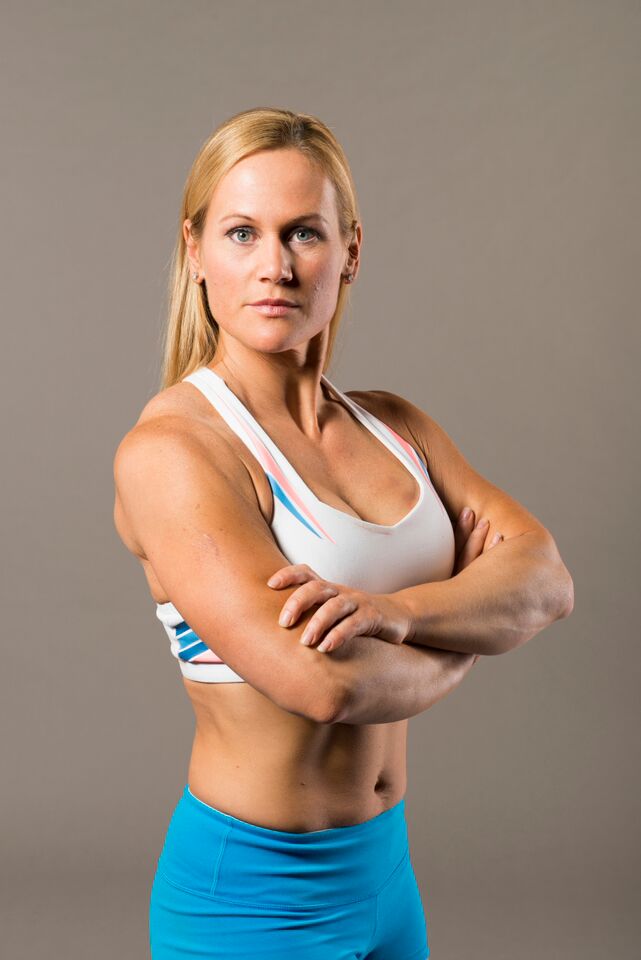 Shaina Allen
1-Star Silver Circle, Director
Shaina is a dedicated CrossFit competitor and coach. Her devotion and strong work ethic earned her a spot in the CrossFit Games Regionals in both 2013 and 2014. Shaina works hard to stay competitive against other athletes, even women younger than her. Her biggest goal is to be a strong female inspiration to her two children.
Will Armijo
1-Star Golden Circle, 1-Star Crystal Executive
As a professional physique competitor, Will utilizes his experience and expertise to be a role model for others. This 2014 IsaBody Challenge Finalist is also a long-time athlete. Will played NCAA baseball and graduated with an MBA and now owns his own fitness company. His devotion to nutrition and fitness also helped him become a National Level NPC Men's Physique Competitor.
For more exciting news and announcements about 2015 Celebration, visit IsagenixCelebration.com.
Ranks current as of August 7, 2015.