As athletes of Team Isagenix, these women know that endless hours in the gym are useless without proper nutrition. Their peak levels of physical fitness are not the only ways they're showing their strength, though, as they have done so in many remarkable ways.
At Isagenix, we believe that everyone should have the freedom to live a life of passion and purpose, and these athletes have shared how they are doing just that. Congratulations to these members of Team Isagenix who have reached incredible success both on and off the stage in 2015.
Lori Harder
2015 Oxygen Magazine Cover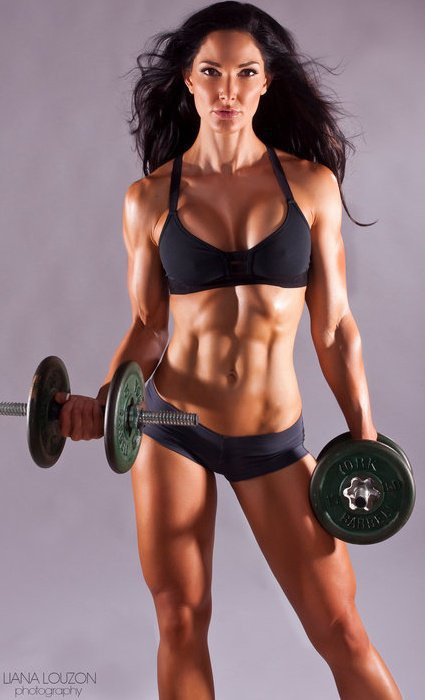 Lori is a three-time fitness world champion, cover model, certified personal trainer, nutrition consultant, transformational speaker, and author. Lori has appeared on the cover of Oxygen Magazine five times as well as on STRONG Fitness Magazine and several international magazines.
Through the best nutrition and training, Lori has realized her own strength and is reaching top levels of physical fitness. This gives her the confidence she needs to free herself of insecurities and the courage to pursue her dreams.
"Competing and appearing on covers are a dream come true," says Lori.
As a young teen who struggled with and felt ashamed about her weight, the women she saw on covers and magazines were sometimes all she had to keep her moving toward her goals.
"They were my support system and guide," says Lori.
She hopes to be for other women what previous cover models were for her. "Isagenix has been the vehicle for my passion and the platform for this dream."
Lori's Tip to Stay Motivated:
"Stay inspired by making inspiration an intentional habit. I wake up with a mantra: 'I am happier, healthier, wealthier, and more fit than I was yesterday.'"
Angela Gargano
Second Place, Bikini Fitness America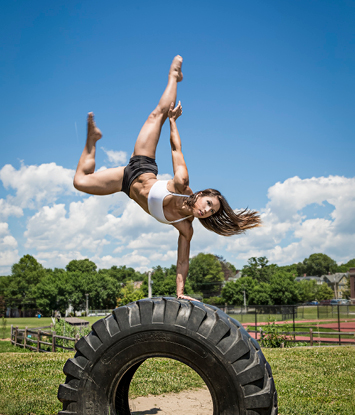 Angela has been competing since 2013. She earned her Pro card in 2014 and has won several titles, including placing second in Bikini Fitness America in 2015.
As an undergrad at Rhode Island College, Angela competed in NCAA Division III Gymnastics. Unfortunately, she was not able to accomplish all that she wanted in college due to an ACL tear, so she started competing as a way to continue performing and pursuing her goals.
"Isagenix has helped my body in so many ways," she explains. "I no longer have to cook six meals each day to get the nutrients my body needs. Now, I can drink two shakes a day as meal replacements and be more productive."
Angela has recently been able to start her own personal training business and coach gymnastics.
Angela's Tip to Stay Motivated:
"Write your goals down and put them where you can see them every day. I have moments when I feel like 'Maybe I can't accomplish my goals,' but then I look at my goals that I have hung around my house, and it brings me to a positive place where I remember how much I've accomplished thus far."
Aubrey Worek-DeStephen
2015 Fitness America Champion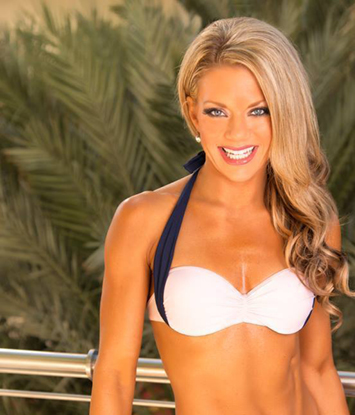 Aubrey is a degreed exercise specialist, certified exercise physiologist, and certified nutrition specialist. In 2015, she placed first in the Fitness Open Division at the Fitness America Championships in Las Vegas, Nevada.
In 2014, Aubrey reached a level of leanness she had never achieved before with her first 30-Day System. These results inspired her to end a four-year break and begin competing again.
"It was so much easier than when I had dieted for shows in the past," says Aubrey. "The products help me feel satisfied; never deprived."
She went on to reach her dream of earning her Pro card with Fitness America.
Aubrey's success has led her to share Isagenix with others who want to achieve their weight-loss goals by providing a better structure for their nutrition plans and a convenient way to fuel their workouts.
"They love me for it!" she says.
And because she has shared Isagenix with so many others, she has freed herself of financial burdens that she previously faced and was able to fund her entire Fitness America experience.
"I truly believe we all have the right to be finically free, and with a little hard work and determination we can be."
Aubrey's Tip to Stay Motivated: 
"Stay focused. I try to stay focused and never give up on my dreams, knowing that I will achieve them!"
Stephanie Brewster
Second Place, Fitness America, Pro Division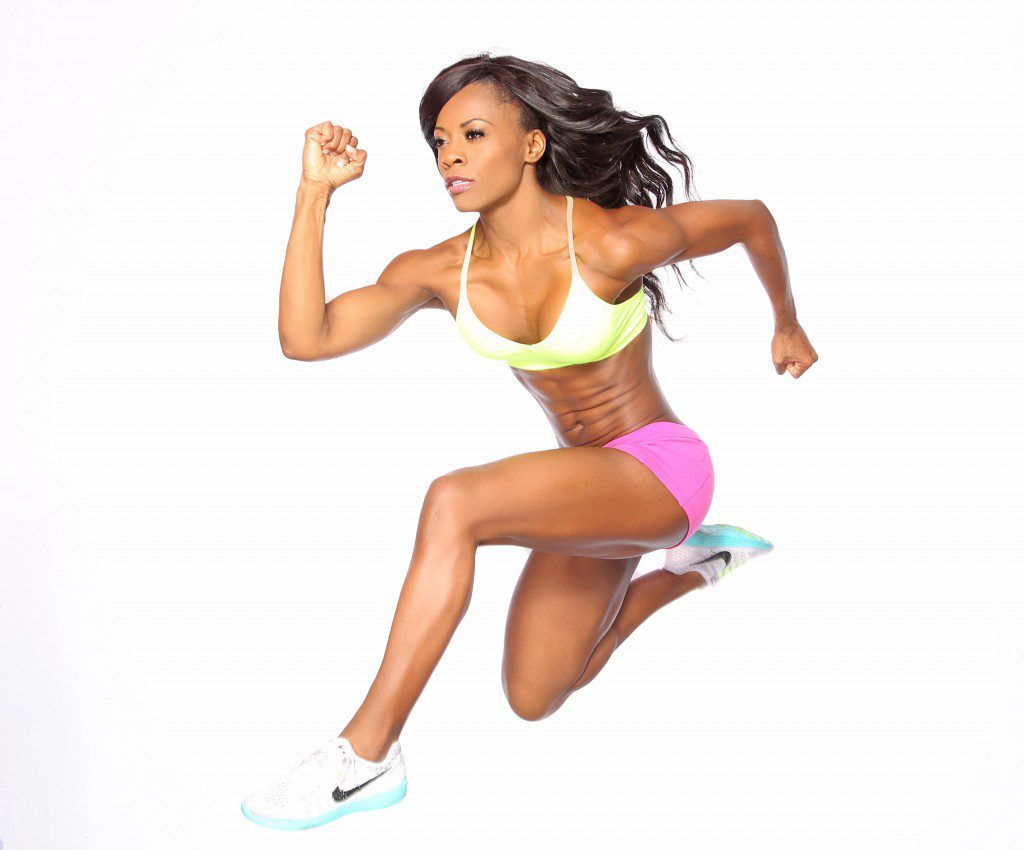 Stephanie began competing in 2008 and has since been a top finisher in numerous competitions. She earned her Pro card in 2013 and placed second in Fitness America, Pro Division in 2015.
Growing up, Stephanie played basketball and volleyball and was a cheerleader in college. At the age of twenty-one, she moved to Las Vegas to continue her career as a Tina Turner and Michael Jackson impersonator. Stephanie loves the entertainment industry and being a performer, so when she started missing the competitive aspects of athletics, she began training for her first competition.
Isagenix has given Stephanie the ability to continue her love for entertaining while also maintaining her financial freedom.
"That freedom means being able to focus on being a better role model and inspiration to those who I coach and to help my family members that need it most," says Stephanie. "It means not doing a job I am no longer passionate about because I have to pay the bills."
Stephanie's Tip to Stay Motivated:
"I surround myself with the people I know who are achieving their dreams. Aspire to be that person for someone else."
Cathy Savage
Fitness and Figure Coach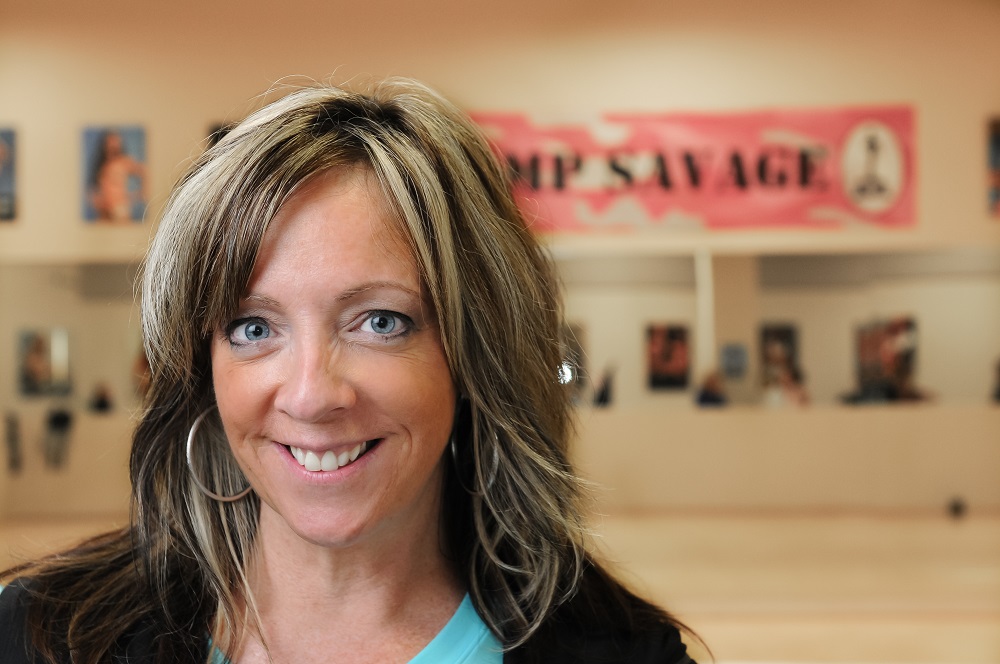 Cathy has been a strength and conditioning/fitness coach for nearly 30 years and is currently a contributor and member of the Advisory Panel for Oxygen Magazine and STRONG Fitness Magazine. Cathy has coached several top finishers at Fitness America, including Lori, Angela, and Stephanie.
In the 1980s, Cathy competed in the sport of fitness when it was just beginning. There were no coaches for this sport, so she trained herself for events.
"Gradually, I saw that I had a niche and became the first fitness coach for the sport. I am proud that I was the first," shares Cathy. "My favorite part of coaching is connecting with a client for the first time and guiding them to their results, instilling a sense of belief in them."
Isagenix has helped Cathy take her team of athletes to an elite level and has also given her the ability to be there for her family.
"Isagenix has breathed a new sense of freedom into our family," says Cathy. "Freedom is time, and time is a thief."
Cathy and her husband are now both able to stay home and raise their kids, so they never have to miss an important moment.
Cathy's Tip to Stay Motivated:
"Be consistent. Those who are the most consistent are the champions. You are building the perfect puzzle, one piece at a time, and that will lead you to your goals."
If you're interested in being a part of Team Isagenix, visit TeamIsagenix.com to learn more and to see if you qualify.