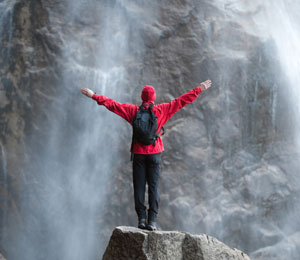 Nuestro 10º aniversario está muy cerca, ¡y no querrá perderse estos dos increíbles eventos!
Our 10th anniversary is right around the corner and you won't want to miss out on two huge events!
Marque su calendario para el Lanzamiento del Año Nuevo 2012 "Descubra su futuro", del 4 al 6 de enero de 2012, en Phoenix, Arizona, y la Celebración 2012 "Su futuro comienza hoy", del 9 al 12 de agosto de 2012, en Phoenix, Arizona. Ambos eventos contarán con increíbles lanzamientos de productos, nuevos anuncios sobre promociones de ventas para hacer crecer su negocio, reconocimientos y más sobre Isagenix.
¡Comience a planear hoy para la Celebración 2012! ¡Le aseguramos que nuestra Celebración del 10° aniversario será inolvidable! Volveremos al lugar donde todo comenzó: Phoenix, Arizona, y presentaremos increíbles oradores sobresalientes tales como Paul Zane Pilzer –emprendedor social y excelente autor y el millonario de Isagenix y exitoso autor de las series Los hombres son de Marte, las mujeres son de Venus, John Gray.
Here's a quick video on our 2012 Celebration:
And here's a preview of 2012 New Year Kick Off:
Si está listo a comprometerse a hacer del 2012 su mejor año hasta el momento, ¡asista a un evento Celebration Blitz para obtener los mejores precios en los boletos para ambos eventos!
Aquí hay más detalles sobre el Blitz así como fechas y lugares, los cuales también puede encontrar en la sección "Eventos" de su Oficina Virtual.