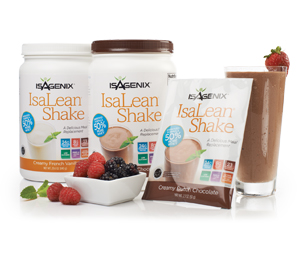 ¡Estamos muy contentos de presentar nuestros nuevos IsaLean® Shakes, ahora con 50 por ciento más proteína de suero de leche! John W. Anderson, Fundador, Maestro Formulador y desarrollador de la fórmula de Product B de Isagenix ha mejorado los mejores batidos aún mas al aumentar la proteína y fibra, mientras redujo los carbohidratos y azúcar y elimino la soja. Estos cambios en la formulación, junto con las alzas, muy bien publicadas, en los costos de las materias primas (costos de proteína de suero han aumentado mas del 100 por ciento desde hace 2 años) han causado un ajuste en precios. Estamos muy orgullosos de haber sido capaces de minimizar este aumento a través de una mayor productividad en nuestras compras y procesos de fabricación.
A partir del 1 de Octubre de 2012, los siguientes precios estarán vigentes:
Productos Nuevo Precio Aumento
IsaLean Shake Botes $39.95 $0.95
IsaLean® Pro Paquetes $49.95 $0.95
IsaPro® Botes $39.95 $2.95
Sistemas
Cleansing and Fat Burning System30-Dias .. $269.00 .. $1.00
Energy and Performance Solutions …..$269.00 .. $1.00
Deep Cleansing and Fat Burning System 9-Dias ………$132.95 .. $0.95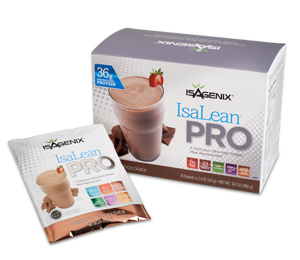 * Nota: Consulte el Catálogo de Producto de otoño de 2012 para el precio de otros sistemas y paquetes afectados por este aumento.
En Isagenix, seguimos comprometidos a proporcionarles el mejor valor al no comprometer la integridad de nuestros productos. Para obtener más información sobre nuestros productos, visite Isagenix.com.
This post is also available in: Inglés