By now, you've probably realized just how committed we are here at Isagenix to Cleanse With Friends. Teamwork and accountability continue to spread each week on #CleanseDayWednesday where we all come together for the same reason; the pursuit of ultimate health and wellness.
Global Cleanse Day is a short two weeks away on Nov. 1.  Each week leading up to this momentous event has been undoubtedly inspired by all of YOU participating in this campaign with us, all around the globe. All of your comments, posts, shares, and likes on social media are what's driving this campaign to reach new heights every single day. If you haven't made your product orders yet, be sure to do so soon so you have all your supplies in time for Nov. 1. The corporate team has already prepared for Global Cleanse Day with all their Cleanse Day essentials. See inside their product order box, where you can find all their must-haves for any Cleanse Day.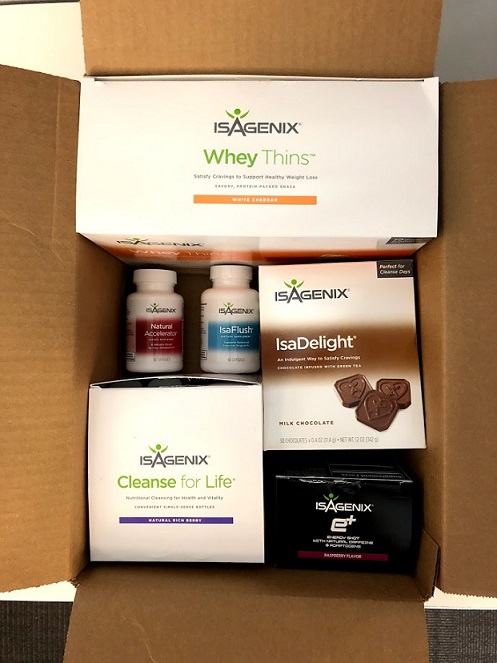 Takeaway Tokens This Week
Last week on Instagram stories, we highlighted what makes Cleanse for Life® so unique. There are several key components in Cleanse for Life that deserve some time in the spotlight. Here are some of the ingredients that make Cleanse for Life the knockout synergistic blend that it is:
1.) Aloe vera
Soothes the digestive system†
2.) Specialized licorice root and turmeric
Promotes detoxification by supporting liver health†
3.) Berry blend
Provides antioxidants from sources such as bilberry, blueberry, and raspberry extracts while contributing to the product flavor
4.) Peppermint
Supports the digestive system and is soothing to the GI tract†
5.) Adaptogens
Helps support the body's response to stress†
Just like these ingredients, your commitment to cleanse is integral to this journey. If you continue to cleanse with us each week, we encourage you to invite someone on this journey with you as we approach Global Cleanse Day Nov. 1. Join us as we spread health every #CleanseDayWednesday and beyond.
†This statement has not been evaluated by the Food and Drug Administration. This product is not intended to diagnose, treat, cure, or prevent any disease.