Hey, Pumpkin Spice lovers! Today, Oct. 31, 2018 only, when you order one canister of Pumpkin Spice IsaLean® Shake, you will get a second canister for FREE.* No coupon code is necessary; simply add two canisters of Pumpkin Spice to your order basket, and the discount will automatically be applied.
Remember, this promotion is available today only, while supplies last, and the only thing better than Pumpkin Spice is BOGO Pumpkin Spice, so hurry because it will go fast! Order yours NOW!
---
Happy Octoberfest (aka my favorite time of the year)! Whether you're most excited about hitting the pumpkin patch, decorating your house with all the pumpkin-shaped objects you can imagine, or enjoying the arrival of seasonal pumpkin-flavored beers and foods, there's one obvious thing I love about this season: pumpkin!
Personally, my favorite pumpkin activity is baking all my favorite pumpkin spice-flavored treats. I can smell the delicious pumpkin scents wafting out of my oven now…probably because I'm already cooking up some of these goodies while I share them with you.
Here are a few of my favorite Pumpkin Spice IsaLean™ Shake -inspired recipes our Associates shared with us:
Pumpkin Spice Latte
There's no need to stand in line at the coffee shop to get the most popular drink of the season. We've got the secret recipe for making your own PSL right at home. Plus, I can almost guarantee this version will have fewer calories than what you'll find anywhere else.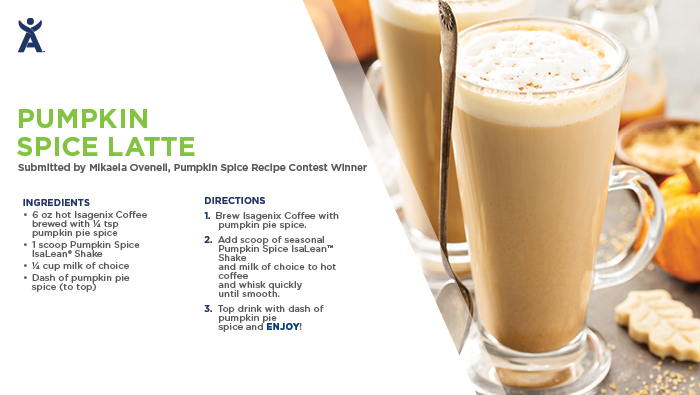 Pumpkin Spice IsaLean Roll
Headed to an Octoberfest party? There'll be plenty of people bringing the schnitzel and beer, so you can focus on dessert with this delicious, unique pumpkin spice IsaLean roll.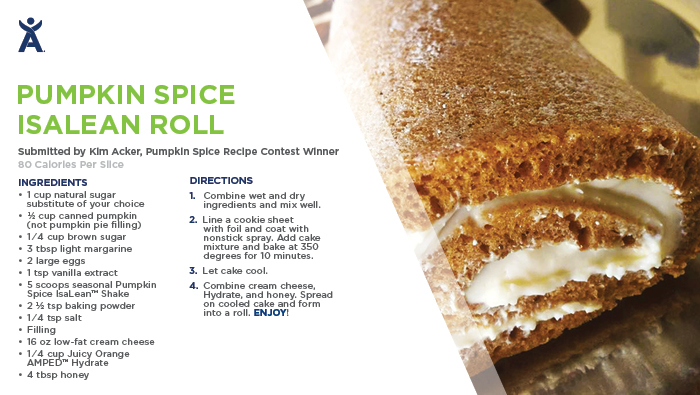 Pumpkin Dutch Baby Pancake
If you ask me, there's no better way to start your day than by getting in your daily dose of pumpkin first thing in the morning. Try these incredible pancakes that bake in just 16 minutes (that's right, you don't even have to worry about burning these on the griddle!).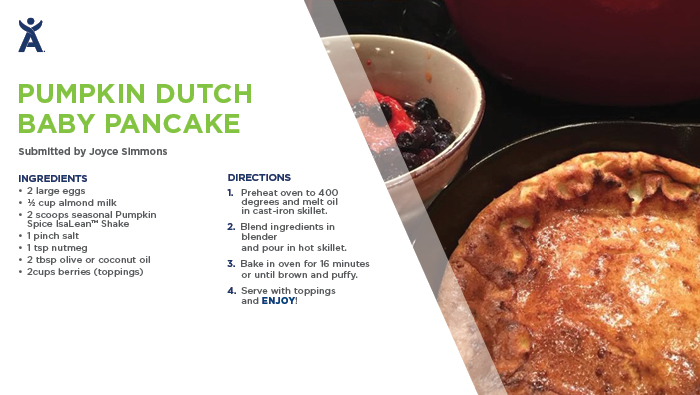 Gluten-Free Pumpkin Protein Muffins
Perfect for when you need your pumpkin fix on the go, try these protein-packed pumpkin muffins. They're super easy to make, but I promise whomever you share them with will be wondering what gourmet bakery you found them at.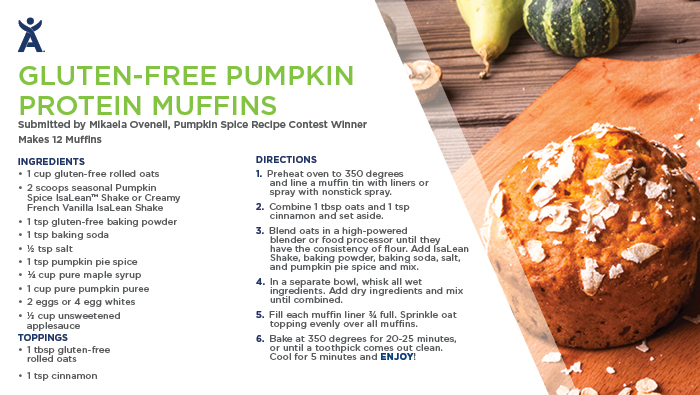 Pumpkin Spice Roasted Brussels Sprouts
I'm guessing you weren't thinking about veggies when you started reading this article, but if you've never tried pumpkin spicing up your veggies before, this recipe is a must.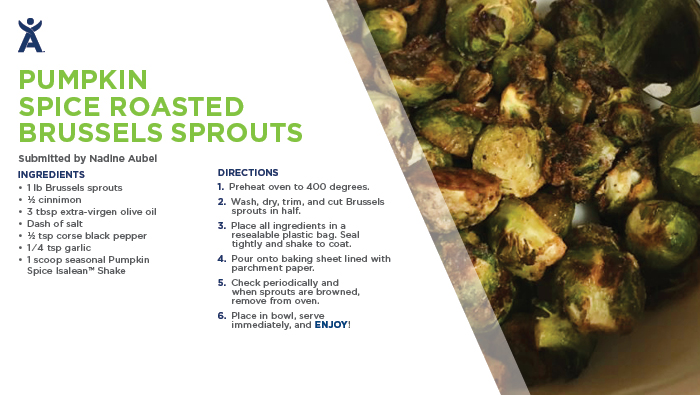 Pumpkin Protein Doughnuts
Last but not least, an amazing recipe you do-nut want to miss. Bake and share these absolutely delicious pumpkin protein doughnuts with your loved ones all Octoberfest long (and the rest of the year, because who needs an excuse to eat doughnuts?).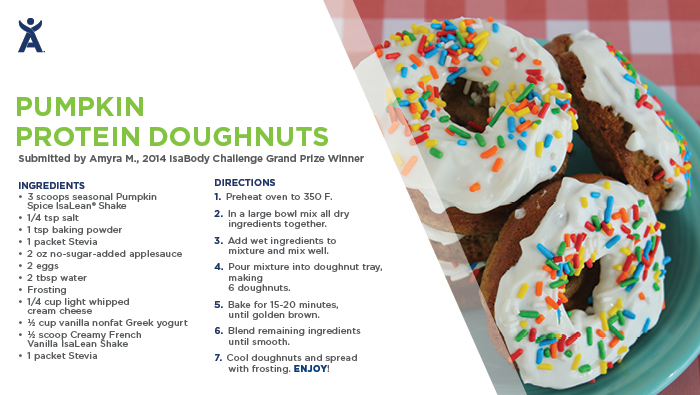 If you're ready to make all these incredible recipes this Octoberfest, be sure to visit Isagenix.com to purchase the essential ingredient: Pumpkin Spice IsaLean Shake. It'll sell out fast, so get it before it's gone!