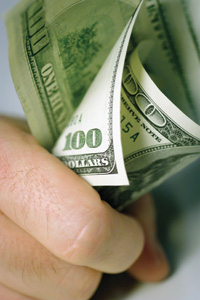 Summer is the best time to take advantage of the Executive Leadership Pools and increase your income by $5,000, $7,000 even $9,000 a month. With higher shares, now is the perfect time to fire up your team and add as many "0's" to your monthly commission check as possible.
From June 25 to July 22, if you are a 1 Star Golden Circle or above, you'll be in the running for this month's Executive Leadership Pools worth up to $100,000.
Here's what you'll need to take advantage of this amazing opportunity:
1 Star Golden Circle Executive Leadership Pool:
Be on Autoship.
Be a Paid-As, 1 Star Golden Circle Executive who cycles 10 times or more for a minimum of one full week a month (A commission week is Monday to Sunday).
Grow your paid Team Bonus Cycles by at least two from the previous month.
To determine your Net Cycle Benchmark and find out exactly how many Team Bonus Cycles you'll need to grow your team to qualify, check out this flyer.  
2 Star through 6+ Star Golden Circle Executive Leadership Pools:
Be on Autoship.
Be a Paid-As, 2 Star and above Golden Circle Executive who achieves at least 20 or more Team Bonus Cycles for at least two weeks a month.
Maintain at least 1 paid cycle of personal net cycle growth.
Help four personally enrolled Associates grow their paid Team Bonus Cycles by at least one that month.
This exciting promotion rewards you for being a top leader who fires up your team, advances in rank and helps your team members advance in rank, while growing their businesses.
Take a look at this webinar to see how you can make the pools work for you.
For more information on the Executive Leadership Pools, watch this video.
http://youtu.be/bW-rJFaGjRs