Turning a year old never looked so good. More than 3,000 Associates just Shared the Shot™ with Erik Coover at New Year Kick Off to celebrate the first birthday of our favorite energy shot, e+!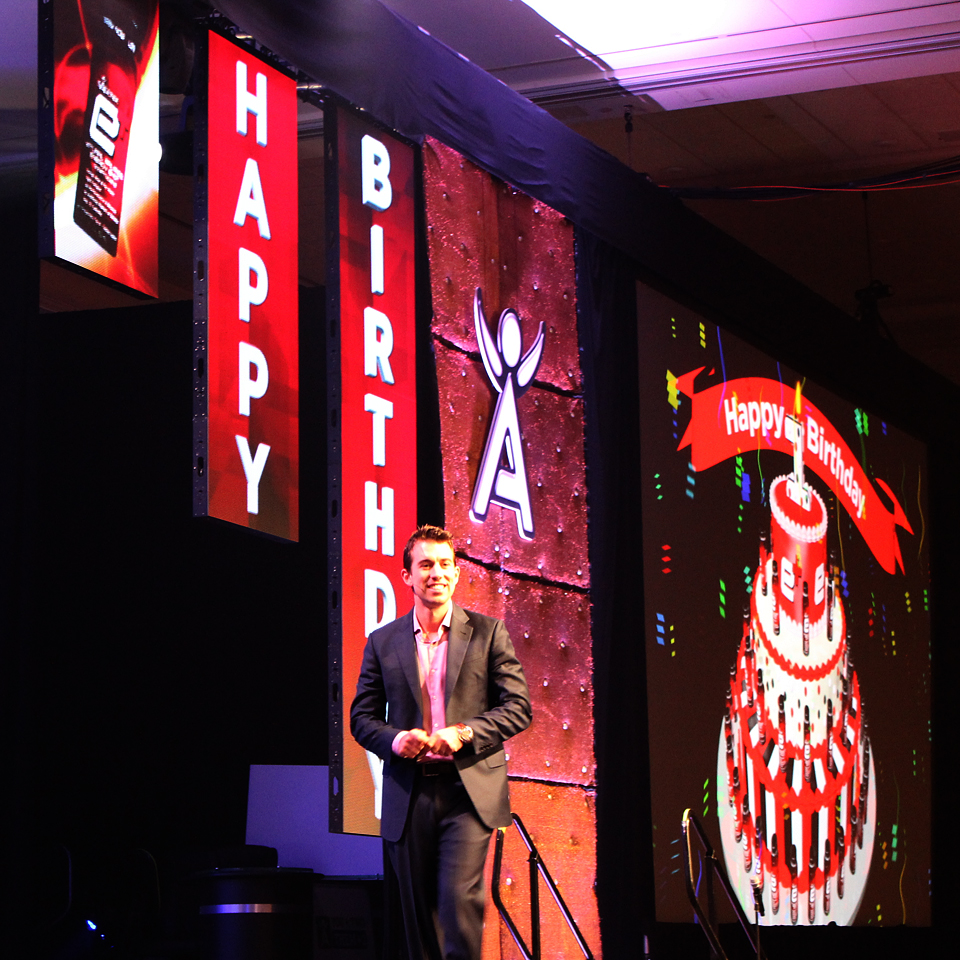 Where else has e+ been this past year? Where hasn't it been?!
From athletes to moms, thousands of you Shared the Shot™ across the world and improved your energy, stamina and mental alertness the healthy way. e+ is the nutrient-packed, naturally-caffeinated energy shot with Adaptogens and – unlike other energy shots – contains no added sugars, artificial colors, sweeteners or flavoring.
Check out some highlights from a year of Sharing the Shot in this new video that just debuted at New Year Kick Off!
http://youtu.be/T5-4CvsOFEc
We've had a great time Sharing the Shot this year and it looks like you did too! Keep sharing your results with us at Facebook.com/Isagenix, Instagram.com/Isagenix or Twitter.com/Isagenix with the hashtag #sharetheshot! And, don't forget: for every box of e+ you purchase, 50 cents goes straight to Make-A-Wish®!