Looking to feel revitalized, refreshed, and ready to conquer the year ahead with positive intentions, goals, and aspirations for overall health and wellness? e+™ could be what's missing to fill that void! Not only do these energy shots help boost energy, fight fatigue, and fuel athletic performance,† but you can reap all of these benefits with three delicious flavor options – Apple Pomegranate, Lemon Lime, and Raspberry!
If you attended our latest event, then you were able to hear and see the launch of our newest Product in the Spotlight…e+ energy shot! It's the perfect partner to help you tackle the tasks of each day ahead.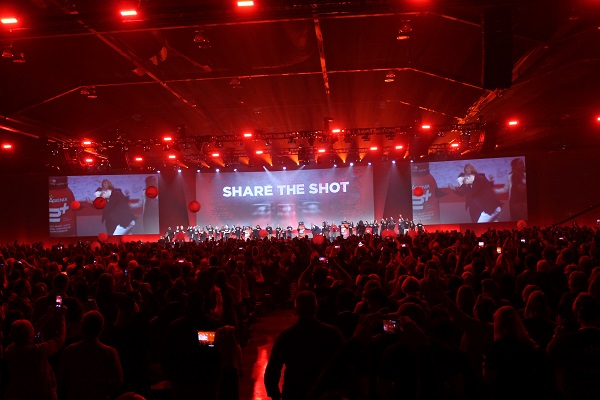 Watch the video below, and see for yourself how e+ can support you as you transform your body.
Don't keep this secret weapon all to yourself. Share the Shot®! What does this mean exactly? It's simple. We want all of you to share the (e+) shot with someone you know!
"Sharing the shot" requires one to physically share a bottle of e+ with someone else. However, while physically sharing e+ is the preferred method of sharing (because drinking an e+ shot is a powerful experience), it certainly is not the only way you can share the power of the e! We want to redefine what it means to "share the shot" by asking all of you to join us in sharing e+ in various platforms, physically, virtually, on social media, at the office, over a phone call…We want you to help us educate others on the unique power and proven effectiveness of e+ energy shot! Share your experience, share your favorite flavor, and most of all, share why you choose to fuel your body with e+!
What Are You Waiting For?
Give yourself (and others) the best experience possible on this journey of ultimate health. Be sure to check out the new and improved Value Pak, as e+ is included in this powerful system! Stretch those six-packs of e+, and share those shots.
Make e+ a part of your goal to transform your body, starting today!
†This statement has not been evaluated by the Food and Drug Administration. This product is not intended to diagnose, treat, cure, or prevent any disease.