Yoga Mom Rebuilds Her Life With the Help of Her Son
After a dreadful experience that landed her in an ER in 1997, Lara reached a defining
moment in her life. She faced unfathomable adversity throughout the years and was ready for a change.
"I am a survivor of child abuse, sexual assault, and substance abuse," shares Lara.
Lara ended an abusive relationship and moved in with a friend. This move would change her life forever.
"Because of my friend, I discovered a healthier lifestyle, clean eating, and the peace and tranquility of yoga," she says.
With a second chance at life, Lara's darkest days seemed to finally be behind her. "When my son was born in 2005, I felt an incredible resurgence of purpose and bliss," she remembers.
Although she conquered her personal struggles, there was one more hardship Lara needed to overcome.
Stronger Than Ever
In 2007, Lara's two-year-old son suffered an unfortunate accident resulting in a very serious and traumatic brain injury.
"Our world suddenly spiraled down a trajectory we never could have anticipated," Lara remembers. "It knocked the stuffing out of me over and over again as new developments and setbacks kept arising."
Because of her past, because she's a survivor, Lara summoned the strength to help her son recover. A woman who once felt her life meant nothing became someone who needed to mean everything to her son. She had to be his rock.
In 2010, when her son seemed to be on the road to recovery, Lara says, "an old high school friend introduced me to Isagenix. I loved it! I felt like I had finally found the right vehicle to help people improve their health and wellness."
Just when things seemed to be on the rise again, Lara would need to summon the strength to help her son recover once more—only this time, she wasn't alone.
One Team is Stronger Than One Person
"My son experienced major setbacks in 2012 and 2013. His health was deteriorating, and it was the worst two years of our lives," she remembers.
Lara had the support of family and her son's father, but this time was different. This time she also gained strength and support from her entire Isagenix team. "My team helped me through the toughest of times. I wasn't sure if my son was going to make it, but I refused to give up—my Isagenix family helped us break through," she says.
As strong as Lara is, her son helped make her stronger. "My son has taught me so much and has made me a better person. He reminds me not to be a human doing, but instead, a human being." When her son began to truly recover, Lara started sharing Isagenix more than ever before and experienced steady growth in her business.
Just Getting Started
"I love my life with Isagenix," she says. "I'm not exceedingly rich, dollar-wise, but I am
debt-free, able to cover all my bills each month, and still have enough to travel around the world with my son—I feel free."*
Because of her son's sudden brain injury, Lara knows just how awful the feeling of potentially losing your child can be—it's why she's a major contributor to the Make-A-Wish® Foundation. Lara hosts yoga classes at the biggest annual Isagenix event, Celebration, with all proceeds going to Make-A-Wish. "I get so much joy out of that," she says. "I'm meeting new members of my Isagenix family, teaching them yoga, and all of it is going to a great cause."
Lara and her best friend, her son, are on a fantastic journey together. "We have our routine each day, and we love it," she says. "And of course, for me, it always includes Ionix® Supreme! It's hands down my favorite product!" At 45 years old, Lara is just getting started—or as she likes to say, "I'm coming alive at 45!"
She is fulfilled. She overcame unbelievable misfortune and chose to live life on her terms. Lara wakes up every day with purpose. After climbing up the monstrous Mount Kilimanjaro, Lara got a tattoo on her arm that says it all: "Go up, not down. Go forward, not back. Live an exquisite life."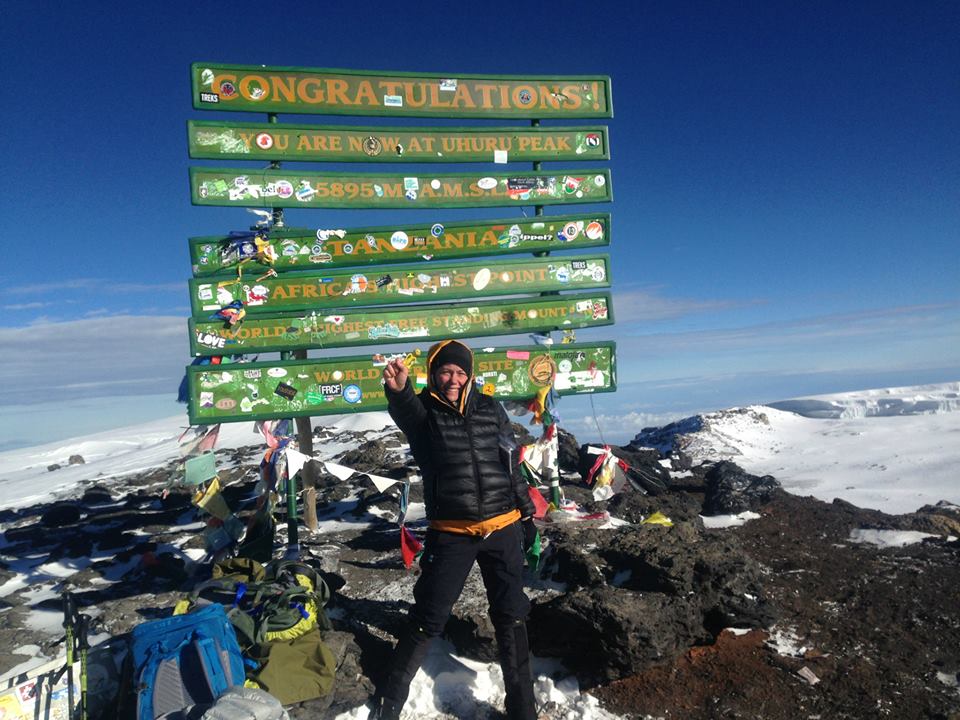 Learn how you can get recognized, set your next rank advancement goal, and motivate your team members to excel.
*Earning levels for Isagenix Independent Associates that appear in this publication are examples and should not be construed as typical or average. Income level achievements are dependent upon the individual Associate's business skills, personal ambition, time, commitment, activity, and demographic factors. For average earnings, see the Isagenix Independent Associate Earnings Statement found at IsagenixEarnings.com.