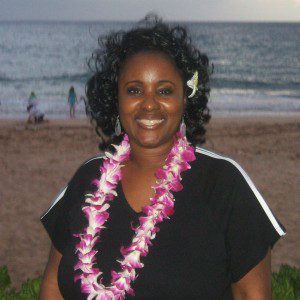 Gwen M. of Georgia was a working mother of two young children when she decided to leave her career in IT management to stay home with her kids. Looking for a way to supplement the household income from home, Gwen dove into the network marketing industry and was able to not only retire her husband, Ledell, early from corporate America, but also pay $100,000 cash for her son's five-year engineering degree.* Now their Isagenix® income is paying for their daughter's tuition, has given them the freedom to travel, pay off their mortgage and contribute to causes they care about to help others.
Why Isagenix?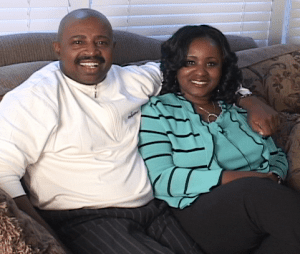 Invited several years ago to Celebration, a business building event, Ledell and Gwen were astounded by the culture, family-oriented environment and management. After 16 successful years in the network marketing industry, Gwen was ready to pursue Isagenix full time with Ledell on board.
"Isagenix is a golden opportunity," shares Gwen. "When my children were small it was nice to spend that quality time with them because you can't get that back. With Isagenix, you can still have that and make an extra $500, $1,000* or more each month, which can have a tremendous financial impact on any household."
Although she had great success in other ventures, Gwen had never experienced such immediate financial results as she did with Isagenix. In her first month she had already earned $11,800 in residual income.* Now, she and Ledell are 4 Star Golden Circle, 4 Star Crystal Executives.
While Gwen is naturally warm and easily meets and recruits people, Ledell has worked hard at developing those skills because he knew that they were necessary for him to be successful in network marketing. Teaching the program and duplication to others, however, comes easy for him.
The 90-Day Game Plan
After attending 2013 "Live Out Loud" Celebration, Gwen and Ledell were fired up about the potential growth of their business and set their sights on their next 90 days.
"I've never been more confident about anything," says Gwen. "We're at the right place at the right time and we've got the right product and the right financial backers. We feel so blessed and know we will be Isagenix millionaires sooner rather than later."
Gwen and Ledell's Tips for Success
Partner with someone else who is making it happen. Get a mentor or coach who can really help you.
Keep your team plugged in and engaged on the webinars and conference calls.
Host in-home presentations and ask team members to bring a friend. It's a great way to build camaraderie.
You have to get out of your home. Spending all your time on management is not going to bring people in. I try to get out three days a week, for a couple hours just to prospect and build relationships.
Take brochures and samples of IsaDelight Plus™ or IsaLean® Bars along with your business card. They work well because they legitimize you and people get a chance to experience the great taste of the products.
* Earning levels for Isagenix® Independent Associates that appear in this publication are examples and should not be construed as typical or average. Income level achievements are dependent upon the individual Associate's business skills, personal ambition, time, commitment, activity and demographic factors. For average earnings, see the Isagenix Independent Associate Earnings Statement found at www.IsagenixEarnings.com.