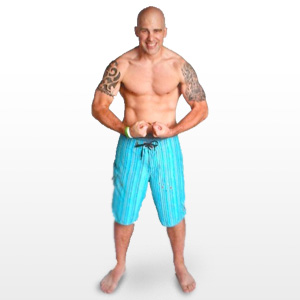 Congratulations to the 2012 IsaBody Challenge® Grand Prize Winner, Craig Coleman who won $25,000 in cash; an all-expense paid trip to the first-ever IsaBody Challenge Transformation Cruise; tickets to 2013 "Focus on Your Future" New Year Kick Off and "Live Out Loud" Celebration; personal training with Isagenix® Co-Founder Kathy Coover and Executive Master Trainer David Wood; and more. A prize valued at $50,000!
Growing up, Craig always considered himself a "big" boy, but it wasn't until he saw a picture of himself that he truly realized just how unhealthy he was getting. After joining the IsaBody Challenge in February 2012 and going through 24 weeks of daily workouts and eating right, Craig stepped on stage at our 2012 "Your Future Starts Today" Celebration having lost 37 pounds* and more than 200 inches. His new, rock-hard physique weighs a fit 204 pounds*.
His incredible transformation brought the crowd to its feet and Craig to tears. This humble man of just 27 years of age kept himself accountable by setting reachable goals only he knew he could keep.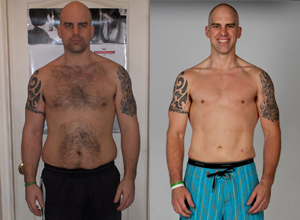 "I started the IsaBody Challenge when I first entered Isagenix® in Nov. 2009, but I never followed through and completed it. This time, I made an effort to put forth everything I had to achieve the results I have always been looking for," shares this West Bank, British Columbia resident.
And, you too can achieve similar results. Sign up for the IsaBody Challenge today!  With open registration, you could be the next Grand Prize Winner. Set your goal and "broadcast it!" Tell everyone about your exciting journey to a new you on Facebook and Twitter. Plus, earn free products along the way.
For more on the Challenge, visit IsaBodyChallenge.com.
*The weight loss testimonials presented apply only to the individuals depicted, cannot be guaranteed, and should not be considered typical. A 2008 university study showed a statistically significant weight loss of seven pounds during the first nine days of the Cleansing and Fat Burning System.