After 16 weeks of testing their limits, strengthening their bodies and minds, and transforming their lives, these five inspirational IsaBody™ competitors' hard work has paid off. Congratulations to the 2016 New Year Kick Off IsaBody Challenge® Finalists!
These five incredible Finalists will receive US$3,000 cash and paid expenses for themselves and a guest to NYKO and Celebration 2016 for the selection of the Grand Prize Winner. Not only that, but all five of them will get to attend IsaBody Escape, Costa Rica, the brand-new, all-inclusive vacation where they will get to celebrate their achievements.
Let's meet our Finalists!


Age: 34
Height: 5'3"
Total Weight Lost: 38 pounds*
Number of Challenges Completed: 3
After serving in Iraq, Amanda returned to the U.S. feeling beaten down physically, emotionally, and mentally. She had witnessed pain and bloodshed, including the death of a friend. "I was in and out of therapy, my soul was broken, and I could not move past my friends' horrific and untimely deaths. I lived life carrying a 50-pound weight of survivor's guilt for over 10 years," she wrote in her essay.
Searching for a way to escape her emotional struggles and lose the weight she had gained during two pregnancies, Amanda joined her first IsaBody Challenge. Three Challenges later, this mother of two has found her way out of the darkness while releasing some emotional baggage. Amanda is working toward her physical trainer certificate and has found purpose in helping other veterans like her find themselves again.
"A Vietnam veteran once told me that things would get better and that I would be okay; for the first time in 10 years, I can honestly say he was right. Glimpses of the old Amanda have emerged, and I cannot wait to see what is next. Thank you Isagenix for not only transforming me physically, but also mentally."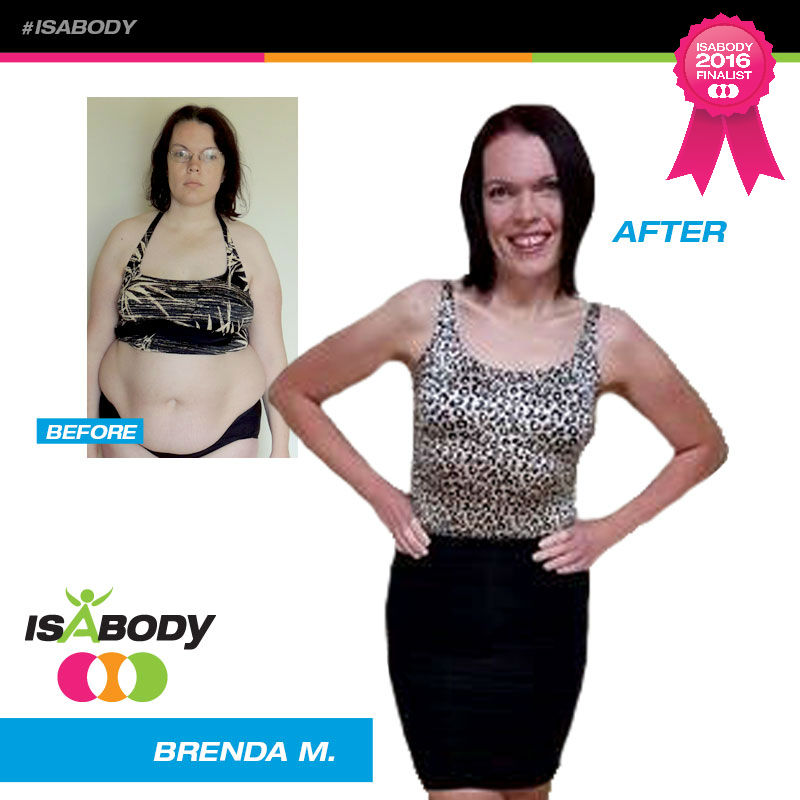 Age: 42
Height: 5'6"
Total Weight Lost: 100 pounds*
Number of Challenges Completed: 6
Earlier this year, Brenda found herself struggling emotionally and having trouble coping with a personal tragedy. As a five-time IsaBody competitor, Brenda knew a sixth Challenge was something she needed to do to get her body and mind back to a healthy place. She was already an active member of the 100-Pound Club, but made this Challenge her best yet. Supported by her incredible 7-year-old daughter, her fiancé, fellow 100-Pound Club member Martin W., and nourishing Isagenix products, Brenda has found herself and her happiness again.
"I may not have ripped abs or a ton of muscle, but I represent a majority of the women out there. If given the opportunity, I would represent Isagenix with extreme integrity and to the best of my ability. I am forever grateful to Isagenix for giving me a second chance at life."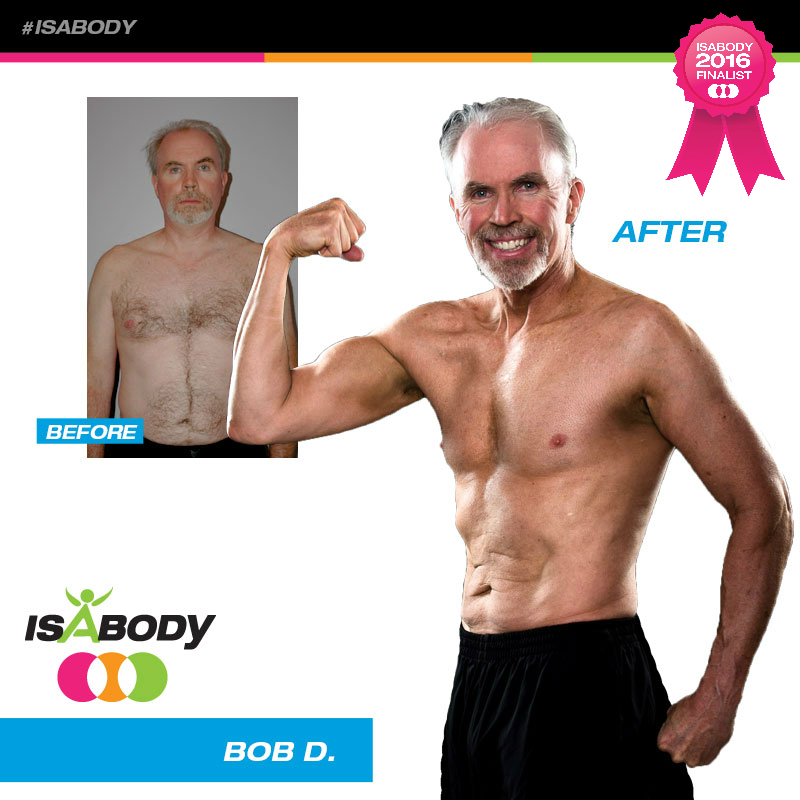 Age: 50
Height: 6'0"
Total Weight Lost: 34 pounds*
Number of Challenges Completed: 6
Bob was just going through the motions in his life. He was overweight and lacking the energy he needed to get through the workday. He spent the majority of his evenings lying on the couch instead of playing with his daughter. After seeing a public service announcement about spending more time with family, Bob had the wake-up call that he needed to make a change with Isagenix.
Flash forward two years and six IsaBody Challenges later, Bob is now in the best shape of his life. He has an abundance of energy, which he uses to play hockey, ride bikes, hike, and ski with his wife and children. Most recently, Bob completed a biking and hiking trip across the Canadian Rockies with his wife and daughter after his previous state of health had prevented him from doing so.
"I've completely transformed my physical health and fitness levels to the point that I am in the best shape of my life at the age of 50…I now have energy, lots of energy. But, what I'm most proud of is that I'm a better father."

Age: 38
Height: 5' 11"
Total Weight Gain: 30 pounds
Number of Challenges Completed: 5
Ever since he earned an Honorable Mention during his first IsaBody Challenge, Spencer has been working toward taking the stage as a Finalist. Like many men, he struggled to find the perfect balance between a high caloric intake to build muscle and preventing fat gain caused by increased carbs and protein. After five successful IsaBody Challenges, Spencer is proud to report he has released some weight and gained 30 pounds of lean muscle* using Isagenix Systems and products.
"The Challenge became an anchor for me in the midst of a very stormy sea. The Challenge kept me accountable and helped me eliminate stress, deal with the pain, and heal the right way…It has been a true dream for me to be featured onstage at Celebration as a Finalist in the IsaBody Challenge."

Age: 36
Height: 6'1"
Total Weight Lost: 21 pounds*
Number of Challenges Completed: 1
Former Tampa Bay Buccaneers linebacker Justin was on the fast track to a memorable NFL career, winning the Super Bowl his rookie year and boasting three superior seasons following that win. His dreams were stripped away when Justin discovered he had been born with a neck injury that had gone undiagnosed for 27 years. The injury forced him into retirement. "Being told I couldn't play a sport that I truly loved hit me pretty hard, because it came out of nowhere…I resorted to a lot of vices that were detrimental to my physical and spiritual health in order to cope."
After being introduced to Isagenix by a friend, Justin joined the IsaBody Challenge and began to turn his life back around. He started enjoying his new career as a physical education and math teacher in the Virgin Islands, working out regularly, eating healthy, and building his Isagenix business.
"I woke up on day five and felt AMAZING. I felt energized, focused, determined, and just awesome! Let's just say I'm a math teacher by day and a future Isagenix Millionaire by night. Yahtzee!"
See amazing Finalists from the Celebration 2015 IsaBody Challenge at IsaFYI.com.
*Weight loss should not be considered typical. In a study performed in 2012 by University of Illinois at Chicago researchers, subjects lost an average of 9 pounds after 30 days on an Isagenix System. The subjects also had a greater level of adherence and had more consistent weight loss from week to week compared to subjects on a traditional diet.