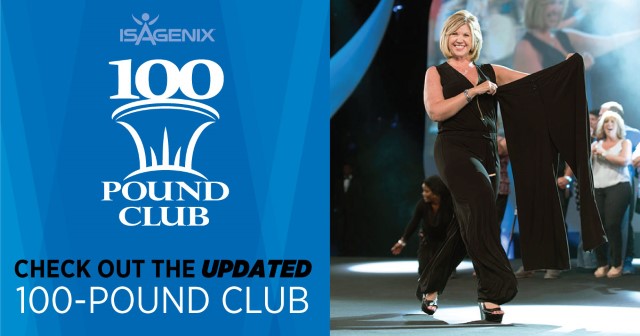 It takes exceptional discipline and dedication to release weight in the triple digits.* That is why Isagenix is proud to honor those who hit this milestone using Isagenix products with eligibility to apply for the 100-Pound Club!
The 100-Pound Club offers support to help members maintain and improve their physical transformation and mindset. The club strives to recognize and honor those who have lost 100 pounds or more* through adopting an Isagenix lifestyle.
Current 100-Pound Club members range from entry-level business builders to some of our top earners and include IsaBody Challenge® Finalists and Honorable Mentions, START and Prime Time members, and Associates from every background and walk of life.
How to Become a Member
In order to be considered for the 100-Pound Club, potential members must have released at least 100 pounds* while maintaining a regimen involving one or more Isagenix products for the entire duration of their weight loss. They must then fill out an application and submit their "before" and "after" photos, a written testimonial, and weight before and after using Isagenix products.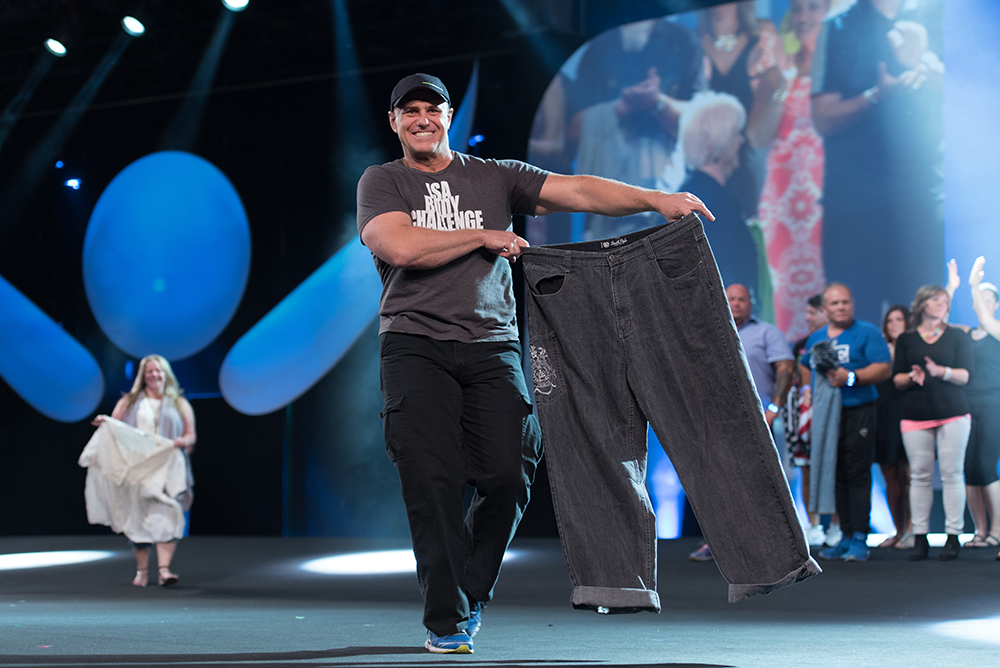 Perks and Benefits
In addition to the personal satisfaction of losing 100 pounds* and transforming their lives, qualifying members of the 100-Pound Club are eligible to receive a variety of perks and benefits, which include a personalized engraved plaque and free tickets to Isagenix events such as Isagenix University and Celebration. At Celebration, members will receive onstage recognition during the 100-Pound Club segment and will also receive an invitation for them and a guest to attend the 100-Pound Club reception.
For those members who are interested in building a business, they will be assigned to a Regional Sales Specialist who can provide support on leveraging their weight-loss success to use it as a business-building tool.
Inductees will also be granted membership into the Official 100-Pound Club Facebook group, a great resource for networking, business building, and connecting.
Application Process
If you have lost 100 pounds or more* using Isagenix products and wish to be considered for membership in the Isagenix 100-Pound Club, please visit Isagenix100PoundClub.com to apply.
Please note, 100-Pound Club members inducted before October of 2016 will need to reapply for the Club by January 30, 2017 by filling out this separate form.
For complete details about the 100-Pound Club rules, benefits, and application process, please visit Isagenix100PoundClub.com. If you have any questions, please email 100PoundClub@IsagenixCorp.com.
*Weight loss should not be considered typical. In a study performed in 2012 by University of Illinois at Chicago researchers, subjects lost an average of 9 pounds with an average of 2 pounds of the loss from visceral fat after 30 days on an Isagenix System. The subjects also had a greater level of adherence and had more consistent weight loss from week to week compared to subjects on a traditional diet.