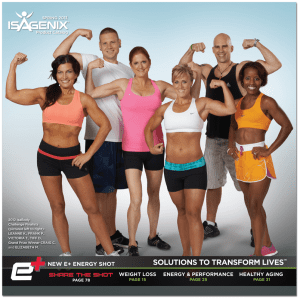 Looking for a high-impact sales tool to show off all of the incredible Isagenix products you know and love?
Get to know your key product solutions guide: the Spring 2013 Isagenix Product Catalog!
Now available on IsaSalesTools.com for just $19.50 per 10 pack, this sleek catalog features inspiring testimonials from IsaBody Challenge® winners and others who have transformed their lives with Isagenix; new pages highlighting the features and benefits of Isagenix e+ energy shot and more!
Put this beautiful tool to work for you today and see how it transforms your business! Purchase this and other new 2013 sales tools on IsaSalesTools.com.