Are you ready for a life-changing experience at Celebration 2017 in Las Vegas? This event is not only going to be one of the most entertaining and fun weeks of the year, but you also have the amazing opportunity to receive invaluable training from some of the best in the business.
We hope you have already secured your ticket to Celebration, but if not, you still have a chance. Take a look at the dynamic trainer lineup you might miss if you don't head over to IsagenixCelebration.com now to register!
Founder Address
Jim and Kathy Coover, Isagenix Owners
In 2001, Jim and Kathy, left retirement to join forces with John W. Anderson to co-found Isagenix in pursuit of a vision to impact world health and free people from physical and financial pain. Jim has been instrumental in creating the architecture of one of the most generous, simple, and effective compensation plans in the industry while Kathy has translated her personal successes in network marketing into training and support systems that have helped create results for countless Isagenix Associates. They cannot wait to share their passion for this company and the impact we are making with all of you at our flagship event.

Product Launch & Science Talks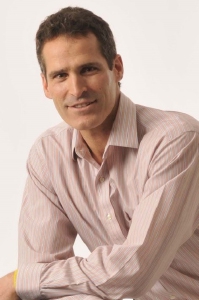 Dr. Paul J. Arciero, FACSM, FTOS, Nutrition/Exercise Scientist and Expert
Dr. Paul is a leading expert in nutrition and fitness, and for the past several years, he has conducted several human trial intervention studies using the Isagenix Weight Loss and Performance Solutions. Dr. Paul joins our team of trainers to share his knowledge on the benefits of nutrition and fitness for optimal health and performance and to give you everything you need to know about the new products we will be revealing at Celebration! 

Closing Keynote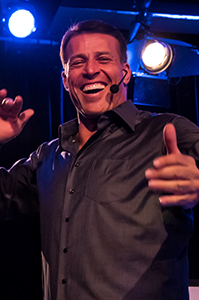 Tony Robbins, Entrepreneur, Best-Selling Author, and Personal Development Expert
As the nation's No. 1 life and business strategist, Tony Robbins has created the top two personal and professional development programs in history and has impacted more than 50 million people. He is headed to Celebration to share how you can find and maintain an "inner drive to do more, to give more, to be more, and to never settle for less than you can be." Learn how to lead, drive, and motivate people and move past obstacles that may be holding you back from your own growth with his dynamic training session.
Mindset for Success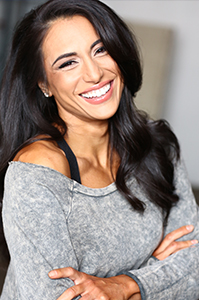 Angelike Norrie, Isagenix Millionaire,* 8-Star Platinum, 7-Star Executive

Angelike had a thriving career in the medical device sales industry, but she hated that she depended on people falling ill to make an income. Her work was incongruent with her passion for health and wellness, and she found herself conforming to what the world was telling her she was capable of instead of what she knew she was being called to do, wanting also to empower others to do the same. Keeping her faith at the center of her business and using Isagenix as her vehicle, Angelike has created dramatic and radical change in her life with her husband, David, and her children by her side.
"I want to teach you that as a network marketing professional, you don't have to dilute who you really are or reinvent anything. You take the life values, skills, and strengths you have built over time and cross-pollinate them into this new profession. That is what is going to make you successful!"
Let Angelike inspire and empower you to transform your mindset and identify what drives you to share Isagenix. Walk away from this segment with a clear vision of your "why" and the confidence that it will help you break through unexpected obstacles and guide you to success.
How to Teach the Basics of Our Compensation Plan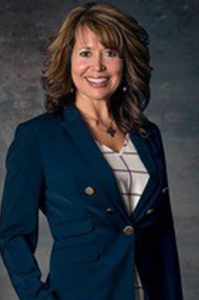 Cyndi Walter, Isagenix Millionaire,* 8-Star Golden Circle, 12-Star Crystal Executive
As a successful and seasoned network marketer at two previous companies, Cyndi recognized the potential of this industry and knew she wasn't seeing the growth she wanted. In searching for a new company to link arms with, she gravitated toward Isagenix because it aligned with her passion for health and fitness. Cyndi made the "risky" choice to leave behind a steady income and step into the unknown and has never looked back. Now that she's hit her own goals, she is fulfilling her passion of helping others reach theirs.
"You don't have to be a clone of me or any other leader to be exceptional at this business. You can absolutely authentically be yourself and be successful if you have a great work ethic, are committed, and are willing to do the work."
Cyndi takes the main stage at Celebration 2017 to give you in-depth training on how you can use your passion for Isagenix to build an income for yourself and your family. Don't miss the chance to learn how you can develop your Isagenix business with the generous, top-tier Isagenix Team Compensation Plan.
Connecting Panel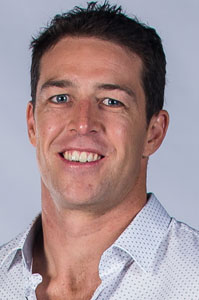 Andrew Logan, Isagenix Millionaire,* 8-Star Platinum, 2-Star Executive
In four years, Andrew and his wife, Angie, went from exhausted and overworked with a baby on the way to healthy and happy with the help of Isagenix. Now, this inspiring couple is dedicated to helping their friends and families do the same. Andrew is eager and excited to take the General Session stage at Celebration 2017 to help you boost your earning potential through Isagenix.
"We can get overwhelmed by these huge major goals and these fantastic, successful people onstage and think that we have to be there tomorrow," Andrew said. "I want to share those fundamental steps that anyone can come in and apply to help get their business off the ground."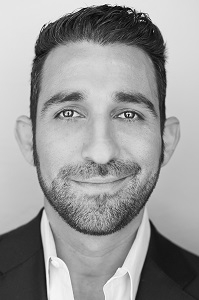 Zach Slobin, Isagenix Millionaire,* 6-Star Golden Circle, 7-Star Crystal Executive
Like a true entrepreneur, Zach grew up with the mindset of, "I don't know what my career will be. I just know I want to do a lot of things at once." He explored several career paths, struggled a ton, failed a lot, and succeeded just to lose it all, but with continued effort, Zach has found his calling. This proud START Ambassador has built a successful Isagenix business alongside his beautiful wife, Eden, and spends his days coaching others to do the same. Drawing on over 10 years of experience in network marketing, sales psychology, training and coaching, and personal growth, Zach joins our Celebration 2017 trainer lineup ready to share his playbook with attendees.
"Whenever I train, I always look forward to helping people leave with actionable skills that they can implement right away and the know-how to create new results in life and business."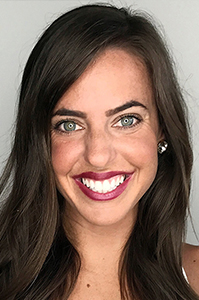 Audrye Moss McLeod, 5-Star Golden Circle, 3-Star Executive
Audrye always had huge dreams and goals for her life, but she was missing the vehicle to achieve them. In a moment of prayer, the Isagenix opportunity crossed her path, which led her to pursue her vision of changing the world and touching people's lives. Along with her husband, James, they have built an incredible organization and are helping others build the lives and incomes they desire. She joins our elite lineup of trainers at Celebration 2017 to share her real and open insight on our company and business opportunity.
"I want to help people break down every barrier that would hold them back from achieving the dreams within their heart, and I want people to leave knowing that they can be imperfect and still accomplish as much as they desire with this company. My passion is to ignite a vision that will burn so brightly that success in Isagenix is inevitable!"
Andrew, Zach, and Audrye are teaming up to bring you their best practices for creating interest in Isagenix, both online and in person. Discover the keys to starting the conversation, following up, and making the appointment. You'll leave Celebration with a strong belief in your own ability to make authentic connections and help others get started on their amazing Isagenix journey.
There are still tickets to Celebration 2017, but we are expected to sell out soon! To get yours before they are gone, visit IsagenixCelebration.com!
Ranks current as of 4/30/17.
*An Isagenix Millionaire is an Independent Associate to whom Isagenix has paid a gross total of $1 million or more since joining Isagenix. Earnings reflect gross amounts that do not include any business expenses.
The ability to earn income under the Isagenix Compensation Plan depends on many factors including an individual Associate's business, social, and sales skills; personal ambition and activity; availability of time and financial resources; and access to a large network of family, friends, and business contacts. Isagenix cannot and does not guarantee any particular level of earnings. Even Associates who dedicate a significant amount of time, effort, and personal funds may not achieve a meaningful level of success. For average earnings of Independent Associates, refer to the Isagenix Earnings Disclosure Statement at IsagenixEarnings.com.