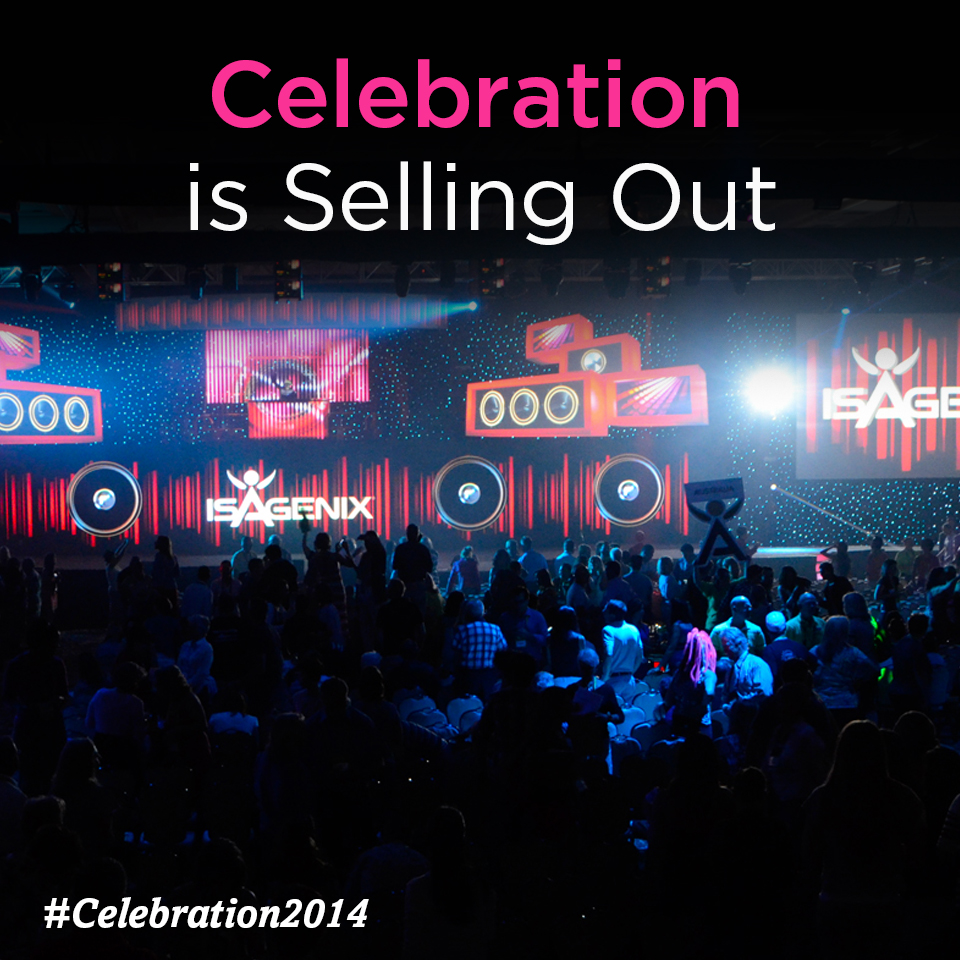 You heard it here first. With two months still to go until the summer's biggest Isagenix event, tickets to 2014 "Strength in Momentum" Celebration August 23-26 in San Diego are selling out—and FAST!
Now is the time to purchase tickets, if you have not yet already!
Be front and center as Isagenix Co-Founders Jim and Kathy Coover unveil tasty new products that will add variety to your day. Plus, learn the industry's newest business building secrets and discover how the fastest-growing health and wellness company is changing lives around the world.
Don't miss out on three, fun-filled days with more than 10,000 of your Isagenix family members.
What's more, there's time to take advantage of already discounted ticket pricing.
Available until Monday, June 30 the cost of a Celebration ticket will be:
$169 for 1 ticket (That's a $130 savings!)*
and
$399 for 3 tickets (That's a $498 savings!)*
Ticket prices will increase on Tuesday, July 1!
Starting Tuesday, July 1 the cost of a Celebration ticket will be:
$199 for 1 ticket (That's a $100 savings!)*
and
$477 for 3 tickets (That's a $420 savings!)*
To purchase tickets, log in to your Back Office, click the yellow "View & Manage Events" button, and scroll until you see the "Company Events" link. Next, select your country and event.
For even more on 2014 Celebration, including Hotel and Travel and the event's Agenda, visit IsagenixCelebration.com.
Don't forget to stay "social" and download the Celebration Guidebook app.
You can also join the official Isagenix Events Facebook group to stay up to date on all the latest events information and get a behind-the-scenes look at #Celebration2014.
*Savings based on regular Celebration ticket price of $299 each.