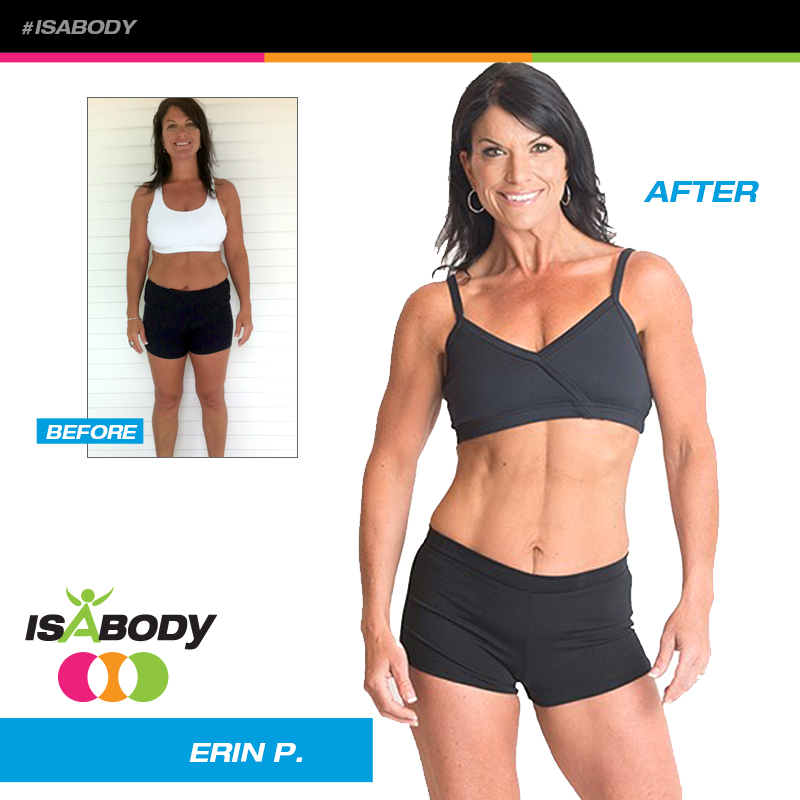 "I have struggled with my weight for years. Even though I was doing the right things, eating well and exercising, I wasn't seeing results," admits 43-year-old Erin. "There were constant food cravings and I found myself overeating and overdrinking. So of course I was frustrated, exhausted, and had very low energy."
This mother of two always had a desire to help others. For fifteen years she served as a school counselor and mindset coach.
"I loved working with children at school," reflects Erin. "But I always had a bigger vision, I wanted to contribute on a bigger scale. I wanted more income for my family, and I valued my time freedom. Even more, I wanted to spend that time with my family."
With her husband, Geoff, in the Canadian Air Force, Erin and her daughters were constantly on the go. Within a few years, the family had moved across the country four different times.
Emotionally and physically, Erin was spent.
Health is No. 1
"My friend, Wendy, suggested I do a cleanse," recalls Erin. "I didn't know anything about it, but knew that I needed to transform my health—that was number one, because I kept doing everything by myself and that just wasn't working."
In 2011, Erin went on the 30-Day Cleansing and Fat Burning System and lost noticeable weight in the first month.* With the support of Wendy and other Isagenix Associates, Erin felt emotionally supported to achieve her goals.
"After the cleanse, I felt energized and my sleep was much better," she says. "I felt amazing and hadn't felt like that before."
She continued to purchase the products when she realized that she could reap the benefits of Isagenix to help create income.
"My first goal was to get my products paid for, which I did in my first few weeks," explains Erin. "Then I set a goal to get a new car. And the next week I did."
The now 5-Star Golden Circle, 4-Star Crystal Executive had so many goals and visions for her future, that she aimed to win IsaDerby™ in her first year.
"I was the number one point earner in 2011 and have been to IsaDerby three years in a row," exclaims Erin. "It's the same solid mindset to win IsaDerby that got me to the IsaBody finals."
Envisioning a Better Future
"Every year I joined the IsaBody Challenge®, but never completed it," reflects Erin about her health journey. "That first year I kept my weight off and felt great. And then my second year, we moved across the country and I just got so focused on building my business that my life got out of balance."
It was during that time that Erin stopped exercising and taking care of herself.
"I think it was fear of losing my business," admits Erin. "It was the fear of it going away or I guess I had to build trust that this was going to stay."
She knew that she had to beat this perspective and envisioned a new goal for herself.
"I made the decision that I wanted to represent Isagenix in all areas: as an athlete, as a woman who's aging in a healthy way, and as a woman who's making income for her family," says Erin.
In January 2014, Erin wrote a note on a recipe card about the person she wanted to become.
"I want to be an IsaBody Finalist. I want to get into elite shape. I want to be a woman who does not apologize for who she is. A women who follows through," wrote Erin.
After completing the Challenge, Erin feels like the person she's always wanted to become.
"The biggest thing that the IsaBody Challenge has taught me is that my future has unlimited potential," emphasizes Erin. "Before, I had a lot of fear about the future. And now the biggest change is that I'm excited about it!"
*The weight-loss testimonials presented apply only to the individuals depicted, cannot be guaranteed, and should not be considered typical. A 2008 university study showed a statistically significant weight loss of 7 pounds (3.2 kg) during the first 9 days of the Cleansing and Fat Burning System.
**Earning levels for Isagenix Independent Associates that appear in this publication are examples and should not be construed as typical or average. Income level achievements are dependent upon the individual Associate's business skills, personal ambition, time, commitment, activity and demographic factors. For average earnings, see the Isagenix Independent Associate Earnings Statement found at www.IsagenixEarnings.com.