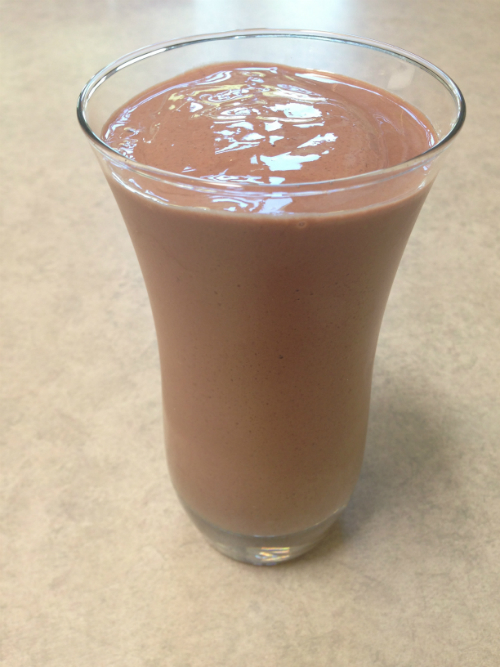 We've been preparing for September 12, National Chocolate Milkshake Day, because you know how much we love our shakes… When you think of milkshakes, you probably throw chocolate syrup, milk and ice cream into a blender and top it off with your favorite whipped cream.
Take the better route for your body. With our Creamy Almond Dutch Chocolate Milkshake you're body will be saying "yum" (and "thank you") in no time.
Instead of the chocolate syrup, get your chocolate AND protein fix with IsaLean® Shake in Creamy Dutch Chocolate. With 24 grams of protein and 240 calories in the IsaLean Shake, this is one great-for-your-body treat, giving your body the nutrients it craves.
To get that same creamy and rich texture as a milkshake, replace the milk with almond milk. This dairy-free substitute still has that thick texture and is also protein-packed! Almond milk is also cholesterol-free and saturated fat-free. How can you say no to that?
And the ice cream—forget about it! With ice in the mix, you'll get that perfect creaminess just like milkshake. For a creamier shake, blend the ingredients in an IsaBlender® for 30 seconds longer.
Now go "shake" it up and make the most of National Chocolate Milkshake Day with the Creamy Almond Dutch Chocolate Milkshake. You'll be glad you did.
Fun Facts about National Chocolate Milkshake Day:
The first reference to a milkshake appeared in a British newspaper in 1885
The original recipe called for a shot of whiskey
Milkshakes were popular at soda fountain counters in the early 1900s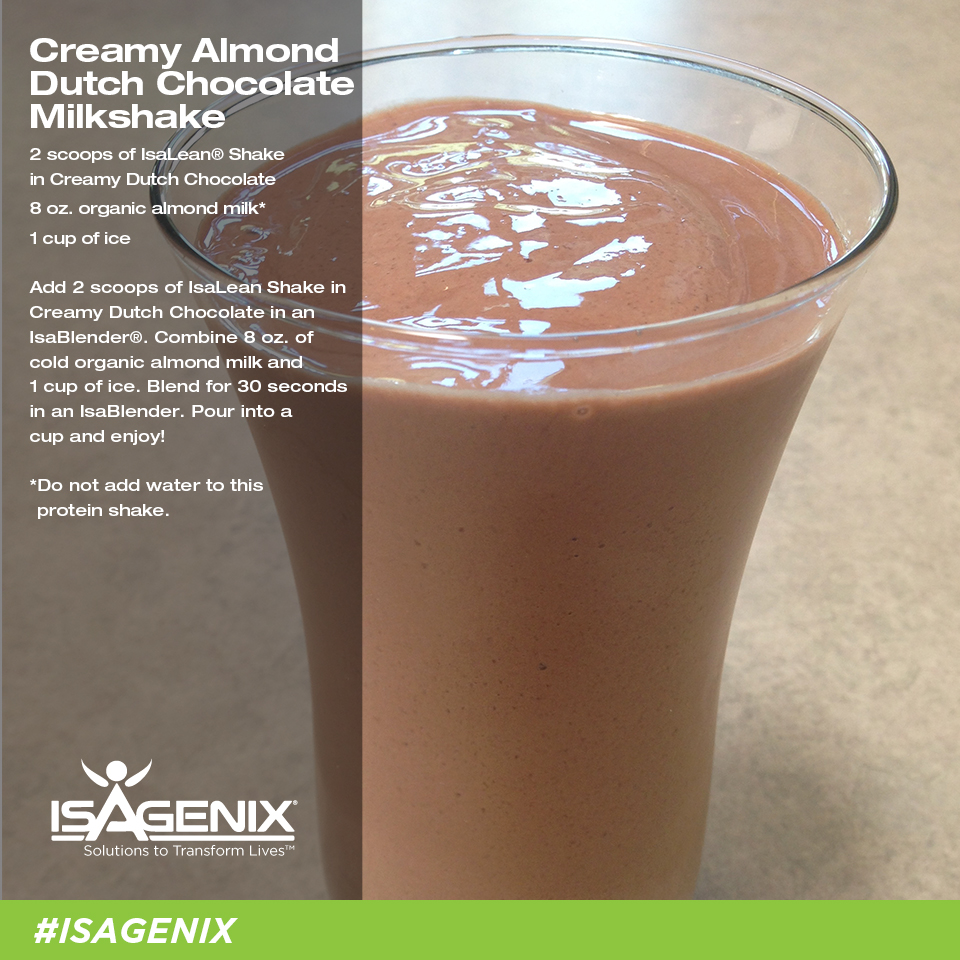 Check out IsaProduct.com or the Isagenix Pinterest page for more tasty Isagenix recipes.