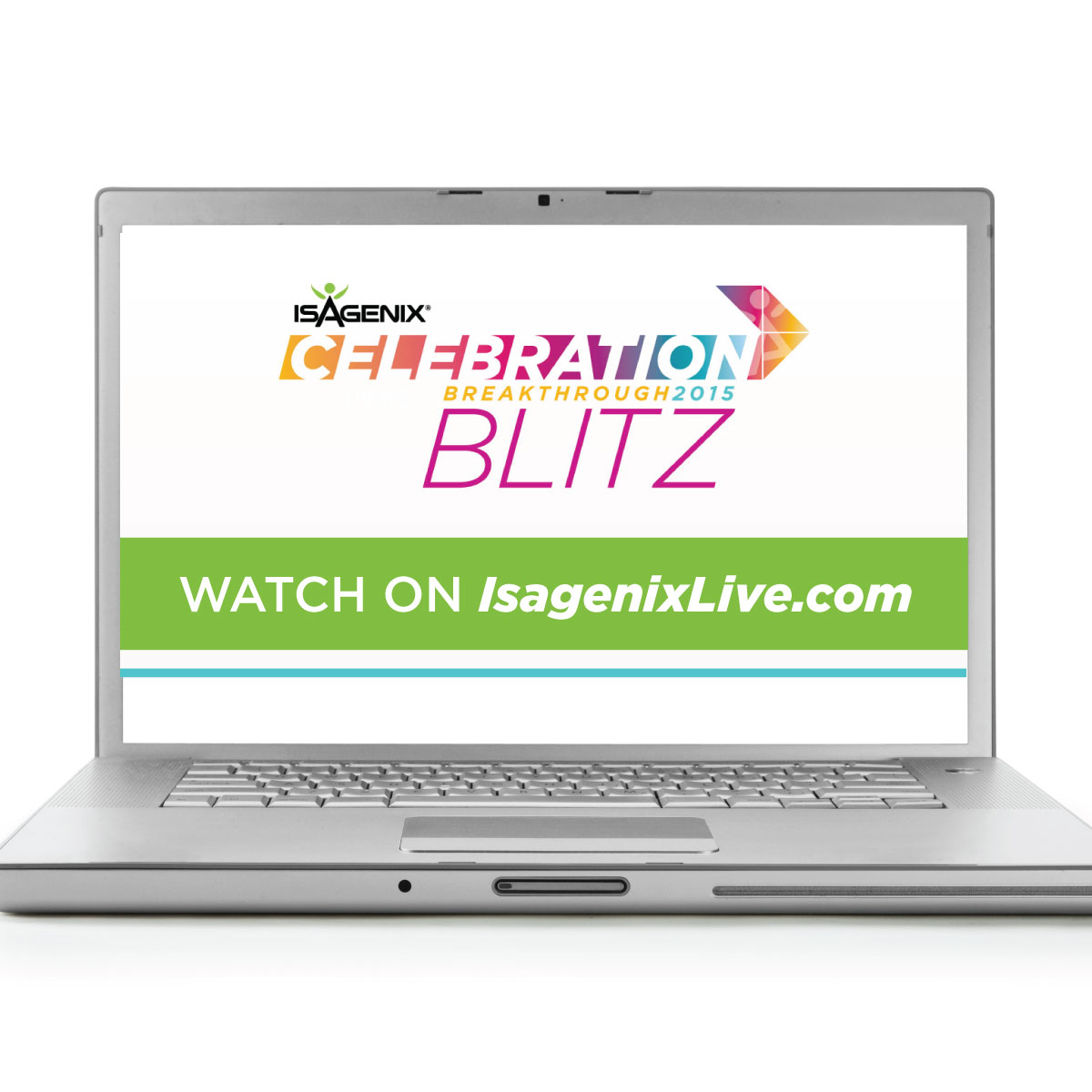 Celebration Blitz events are great for those who missed Celebration, Celebration attendees, or anyone who wants to share valuable training about their Isagenix experience with others!
For those of you who are unable attend a Blitz event, don't worry! There will be a special live stream edition of the upcoming Blitz event in Bozeman, Montana on Saturday, September 12.
Tune in to IsagenixLive.com at 8 a.m. PT to take part in the excitement and save big with a special live stream-only coupon!
Event Details
This Blitz event will feature training from Vice President of Global Field Development Erik Coover and Isagenix Millionaire Peta K. This is the perfect opportunity to learn more about Isagenix products and endless business opportunities. Don't miss your chance to:
Recap the 2015 Celebration highlights.
Check out the new products.
Learn about how to share the Isagenix culture and products with the Experience Isagenix tools.
Get the latest business training on the 90-Day Game Plan and IsaDerby™.
Become an expert on "YOU+TWO, THEM+2."
Understand the benefits of attending events.
And much more!
You will also get the chance to take part in an informative Q&A with Isagenix Nutritionist and Sales Program Supervisor Gillean Barkyoumb. Here's your chance to pick her brain about all of your product questions about the ingredients, how to use them, customizing for different personas, and more! Interact live during the broadcast by chatting in the message box on IsagenixLive.com.
Plus, we will reveal a special coupon during the event that is only available to Isagenix Live viewers.
Tell your teammates, and be sure to tune in to IsagenixLive.com this Saturday!