'Tis the season to be jolly, and that means not cutting back on your favorite traditional holiday indulgences. We're putting an Isagenix spin on a much-loved seasonal treat like candy canes so that you can indulge guilt-free in a delightful holiday protein shake.
This candy cane shake recipe has just what your body needs after a workout. Packed with 24 grams of protein, this holiday delight is made with Creamy French Vanilla IsaLean® Shake, unsweetened vanilla almond milk, and a favorite holiday treat: candy cane, crushed and blended into a fine powder.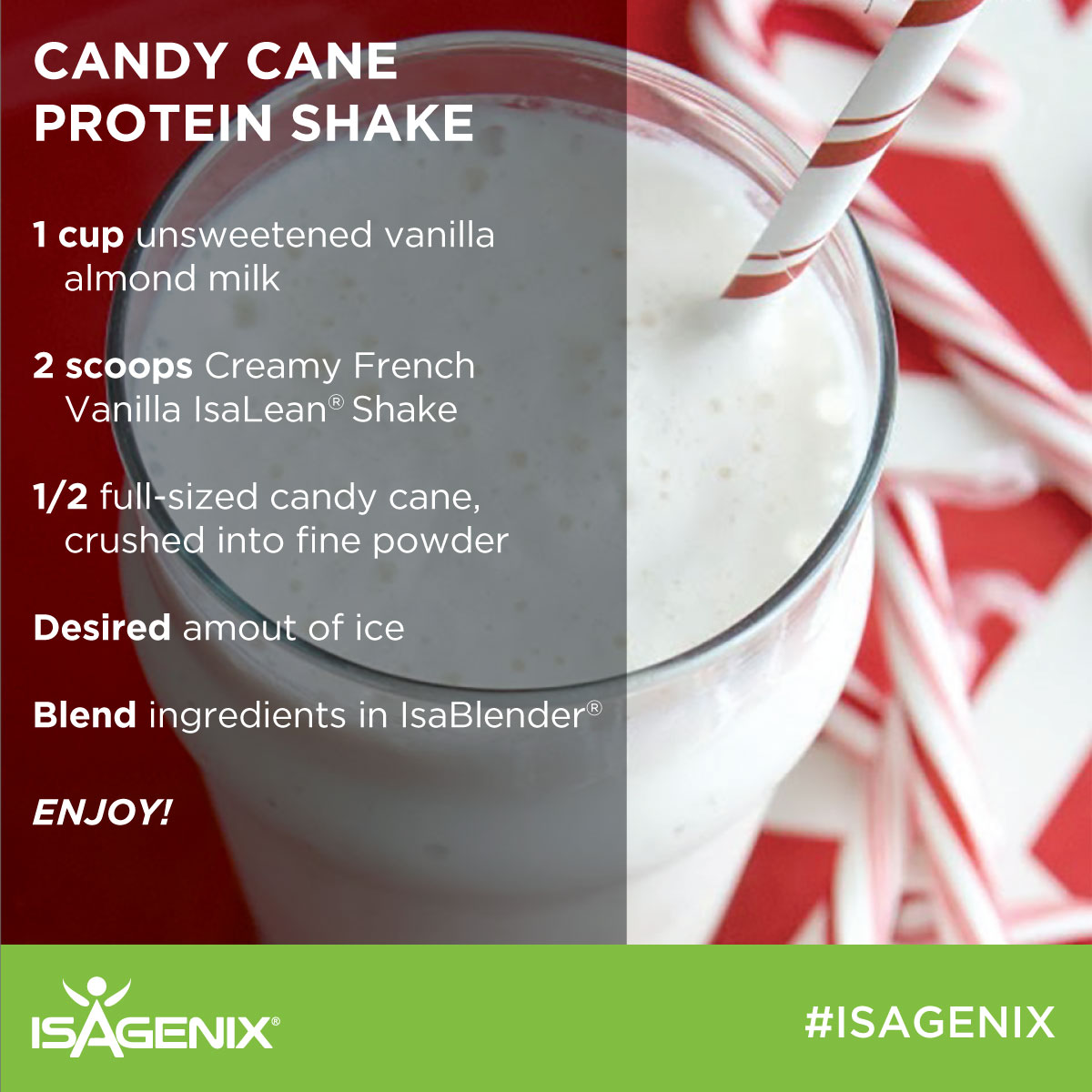 Mix all ingredients with a scoop of ice in your IsaBlender®, and you've got a wintry delight.
We want to hear from you! Have you been getting creative with your Isagenix products in the kitchen? If so, we would love to feature you at IsaFYI.com or on our social media outlets. Simply email Recipes@IsagenixCorp.com to share your recipe and photos. If your recipe is chosen, we'll certainly credit your creativity, and we might even give you a complimentary product as a thank-you.