It's no secret that we're all about fun promotions around here, but this summer, we took that level of fun to explosive, new levels with the Boom in June promotion! To say that this promo was a massive success would be a serious understatement; just check out the thousands of Associates who earned prizes and experiences on top of their commissions and personal rewards.
Congrats! You Exceeded Our Wildest Expectations!
An incredible 2,056 people qualified for the US$200 bonus for helping 5 or more new Members get started with a qualifying order!
By helping 8 or more new Members get started with a qualifying order, we packed the Palazzo at Celebration with 1,210 people who qualified for the free 4-night hotel room!
579 people qualified for the private Jim and Kathy Coover meet and greet at Celebration and the private training call with Kathy Coover by helping 10 or more new Members join Isagenix with a qualifying order!
These Top 25 Associates Took the Boom to the Max
Julie Zenke
Jane Asher
Jonnine Bloss
Janine Charron
Real Andrews
Cindy Franco
Alex Wilson
Mackenzie Blanchard
Ashley Reis
Patrick Schmitt
Kristina Bozoarth
Illyana Fox
Tanis Heron
Sharla Wohlers
Alexandra Fuller
Adam Sisk
William Taylor
Tom Reaney
Melissa Machicek
Marni Braithwaite
Mandi Sylvester
Liberty Gray
Karen Lockwood
Zachary Branch
Tirza Wibel
Congratulations to our top 25 Associates and absolutely everyone who took advantage of the Boom in June promotion. You helped so many new Members get started on their health and wellness journey by joining the Isagenix family! Keep it up.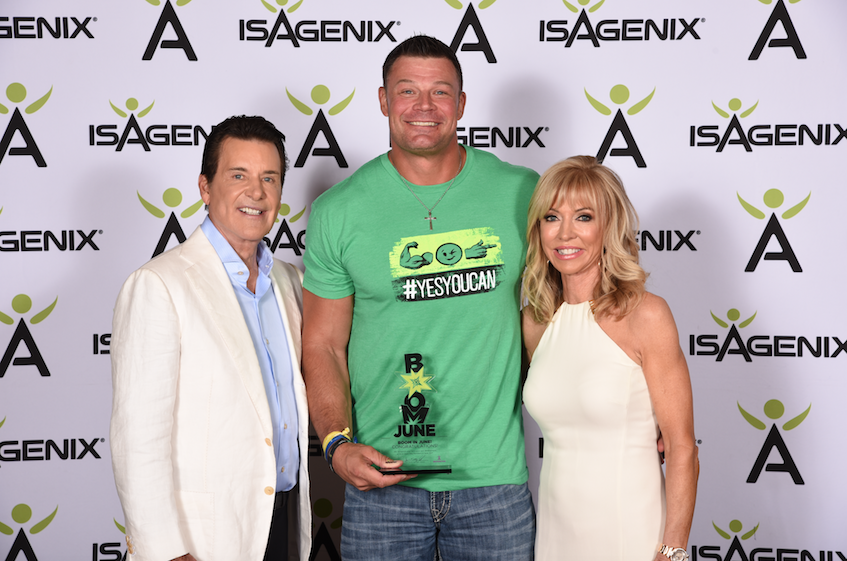 Are You Taking Advantage of the ChampionSHIP Challenge?
The ChampionSHIP Challenge is our current promotion, and if you're not yet registered, it's not too late to get on board! Earn prizes, bonuses, and the chance for a spot on a luxury cruise with us in 2018 by simply registering and working your business!