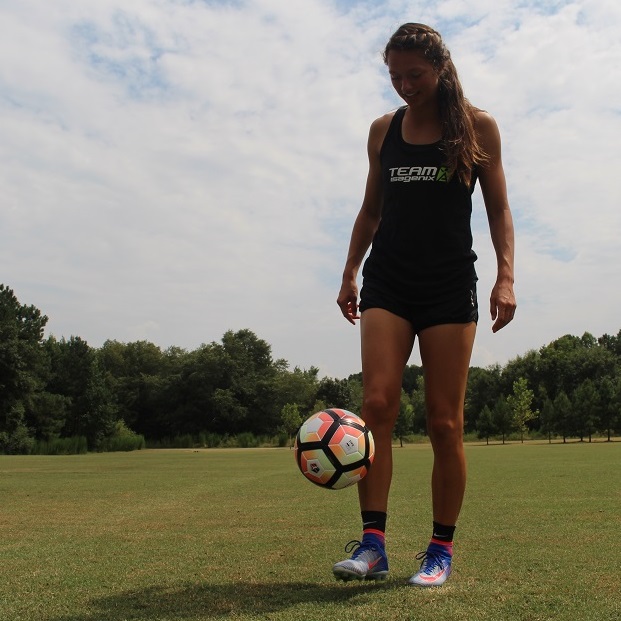 At 22, Ashley Hatch has been playing soccer since she was eight years old and recently reached her goal of playing for the National Women's Soccer League, signing with the North Carolina Courage in April 2017. A highly awarded player at Brigham Young University, Ashley was the second overall pick in the 2017 NWSL College Draft.
"I found at a young age that if you want to succeed at something, you have to find what you love. I love this sport, and I was always dedicated to giving my best at every practice and every game," said Ashley.
The talented player was introduced to Isagenix in high school, when her parents started using the products for their overall health and wellness. Looking to fuel her body as an athlete, Ashley tried the IsaLean® Bars and Shakes.
"I could feel the difference when I started filling myself with good nutrition," she said. "Isagenix helps me perform better on the field, because I'm taking the correct steps off the field to take care of my body."
Confidence in the Products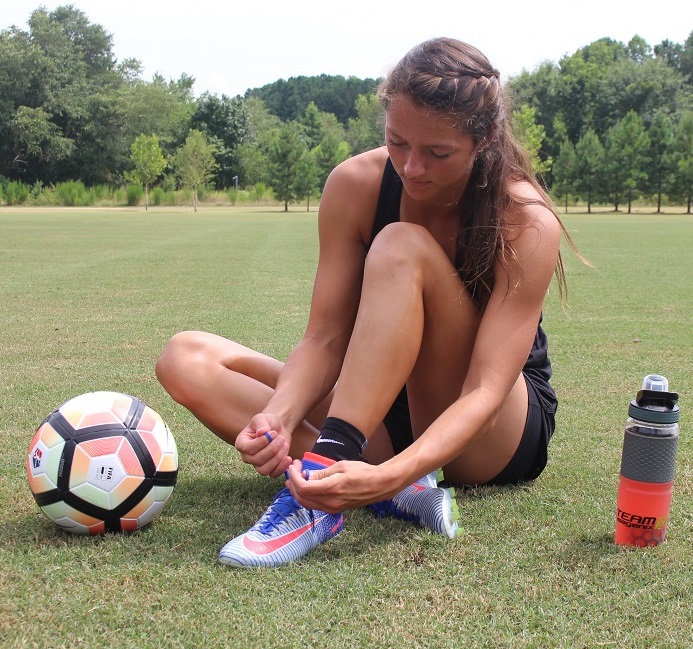 As a dedicated product user throughout high school and college, Ashley couldn't have been more excited when Isagenix introduced the AMPED™ Performance line, which is designed to help take athletic performance to the next level.
Knowing the products are created for athletes, Ashley feels even more confident she's doing what she can to take the field at 100 percent, and our recent announcement that the entire line is now Informed-Sport certified was great news for the now-professional athlete.
"Being confident that what you're taking is for you, and for your benefit, gives you more certainty that you're doing what's right for your body," she said. "It's so important to know that the products have been tested to guarantee their quality and safety."
For Ashley, this is an added benefit to a long list of what she loves about Isagenix – some of her favorite things being the convenience and taste of the products.
"I take the IsaLean Bars and Shake packets with me to training and on all of my trips. All I have to do is throw it in my water bottle and I'm ready to go, so the convenience is huge," she said. "On top of convenience, the products taste good, which a lot of other products don't offer."
Excited for the Future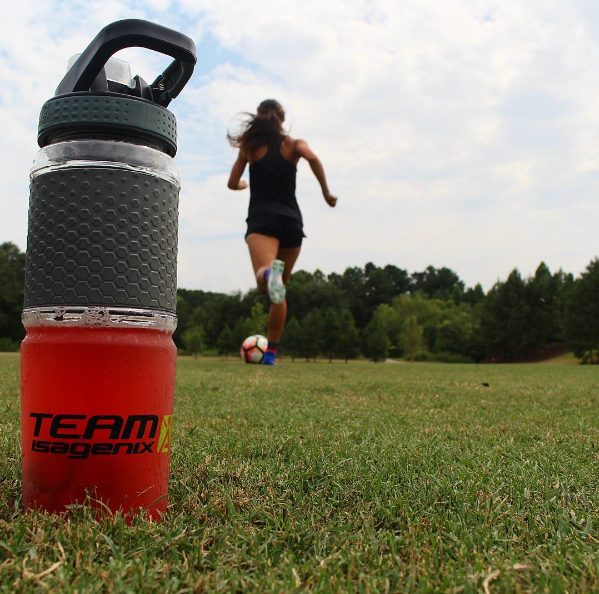 Soon, Ashley plans to start building her own Isagenix business, and as a proud member of Team Isagenix, she's excited to have such a supportive group surrounding her in this journey.
"Team Isagenix is such a fun environment, and it's fun to interact with people who have big goals just like you," she said. "Being able to share the products is great, because you get to show people that there really are products that taste great while being good for you."
Ashley brings her Isagenix bottle with her everywhere and proudly wears her Team Isagenix gear, so people often ask her about Isagenix. She finds it easy to share her experience, as she has a great perspective on all the benefits the products offer.
"Isagenix truly is for everything and everyone," she said. "I use the products in so many ways, from the Rejuvity® Skincare to the AMPED™ line, and those are different than how my mom, my dad, or my grandma uses the products. It's just so easy to share and tell others how they can benefit, too."
Discover why our athletes are so excited about our new Informed-Sport certification and what it means to be certified.
If you're interested in learning more about this incredible group of athletes, visit TeamIsagenix.com to review our qualification standards and requirements.
You can also get to know Ashley better by following her on Instagram!