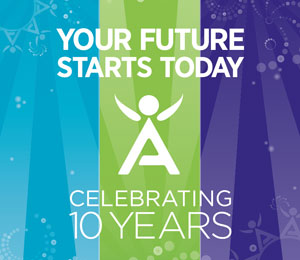 Can you believe it? There's just four weeks until the biggest event ever in Isagenix history: 2012 "Your Future Starts Today" Celebration!
And, with so much excitement leading up to the 10-year anniversary event, we want to make sure you don't miss a beat.
Here are two important reminders to finalize if you have not already:
Transfer Tickets: If you purchased a few extra tickets to this year's 2012 Celebration and would like to transfer them to fellow Associates, visit your Back Office "Events" section and select "Events Main" from the drop down menu to transfer your tickets. Be sure to have the ID of the Associate you wish to transfer the ticket to before you log in. Last day to transfer tickets is Sunday, July 15.
Book Your Room at the Hilton Hotel: With two hotels already sold out and a third one quickly filling up, now is the time to make your last-minute hotel reservation. Located a light-rail ride away from the Phoenix Convention Center, Associates who book at the Hilton Hotel will receive the same fantastic room rates, based on availability, when they mention the reservation code "ISA." Click here to make your hotel reservation today.
Plus, don't forget to download the new smartphone app to get the most up-to-date information on 2012 Celebration.
For more information on our 10-year anniversary event, visit IsagenixCelebration.com.