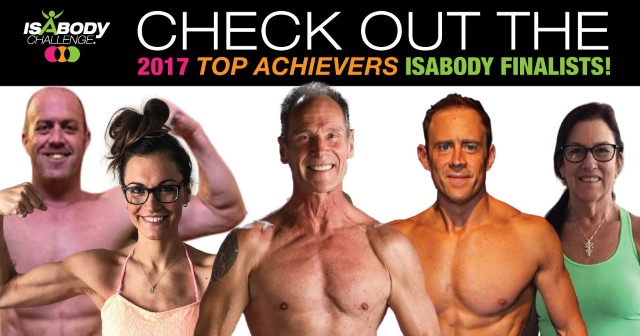 An IsaBody Challenge® takes sixteen weeks to complete and requires dozens of workouts, disciplined food choices, and the dedication to total transformations of the body and mind. These five participants have defied the odds and risen above over 10,000 others to complete their IsaBody Challenge and be named one of the five IsaBody™ Top Achievers 2017 Finalists. 
Each finalist will receive US/CA$3,000, paid expenses for themselves and a guest to attend Top Achievers 2017 in Banff, Alberta, paid expenses for themselves and a guest to attend Celebration 2017 in Las Vegas, and paid expenses for themselves and a guest to the all-inclusive IsaBody Escape, Costa Rica!
Let's meet your Top Achievers 2017 Finalists!
John Jury
Age: 44
Height: 6'2"
Total Weight Lost: 6 pounds*
Number of Challenges: 5
Location: Gilbert, Arizona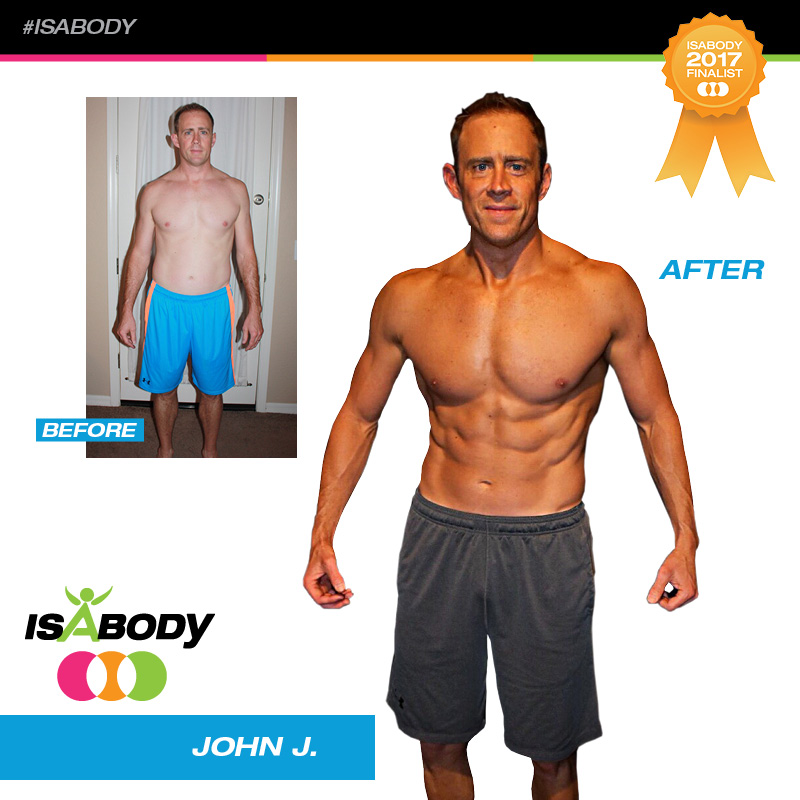 On John Jury's 35th birthday, his heart went into atrial fibrillation, and he had to have it shocked into rhythm. After leaving the hospital, he would lie awake in bed every night in fear that he would not wake up and end up leaving his wife, Jesi, and their three boys alone. He had previously invested in some real estate deals that went bad, causing him and his wife to lose their home. John let fear continue to paralyze him, and he lost all desire to do the things he used to love. He took a job that required him to travel a lot, and within months, went from being unhealthy and skinny to unhealthy and overweight.
Seeing her husband struggling, Jesi suggested that John try Isagenix. John began using Isagenix products and noticed his energy and desire returning. Three years after trying Isagenix for the first time, John is on his fifth IsaBody Challenge and is honored to be named one of the Top Achievers Finalists! He is passionate about sharing his on-the-road workout routines and Isagenix products with others and has adopted a healthy lifestyle with his wife and kids.
Laura Hyman
Age: 53
Height: 5'7"
Total Weight Lost: 106 pounds*
Number of Challenges: 4
Location: Indio, California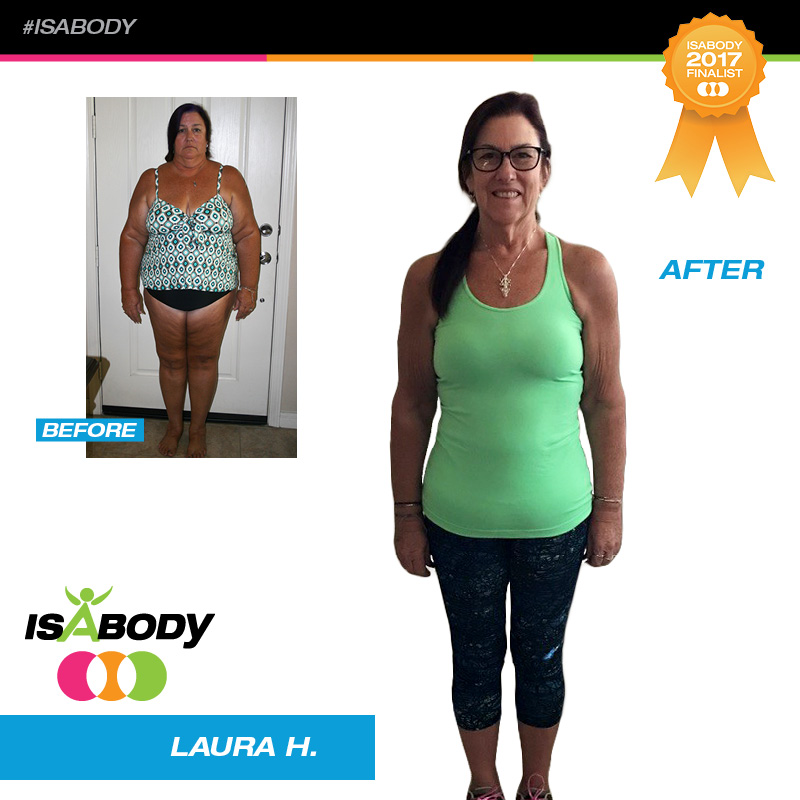 A little over a year ago, Laura Hyman was forced to deal with the death of two of the most powerful women in her life: her mother and her mother-in-law.  Dealing with these losses helped Laura realize that she had three daughters and four grandchildren to live for, so she decided to take control of her health. With her husband, Myron, by her side, Laura has created healthy change for herself and her family.
More than a year later, both Myron and Laura have lost over 100 pounds,* and Laura no longer feels like a prisoner in her own body. While participating in their IsaBody Challenges, Laura and Myron traveled the country in their RV, sharing Isagenix with family and friends across the country. Laura has been able to adopt a brand-new outlook on life after pushing through adversity and transforming from the inside out.
Philip Reget
Age: 47
Height: 6'2"
Total Weight Lost: 57 pounds*
Number of Challenges: 2
Location: Bend, Oregon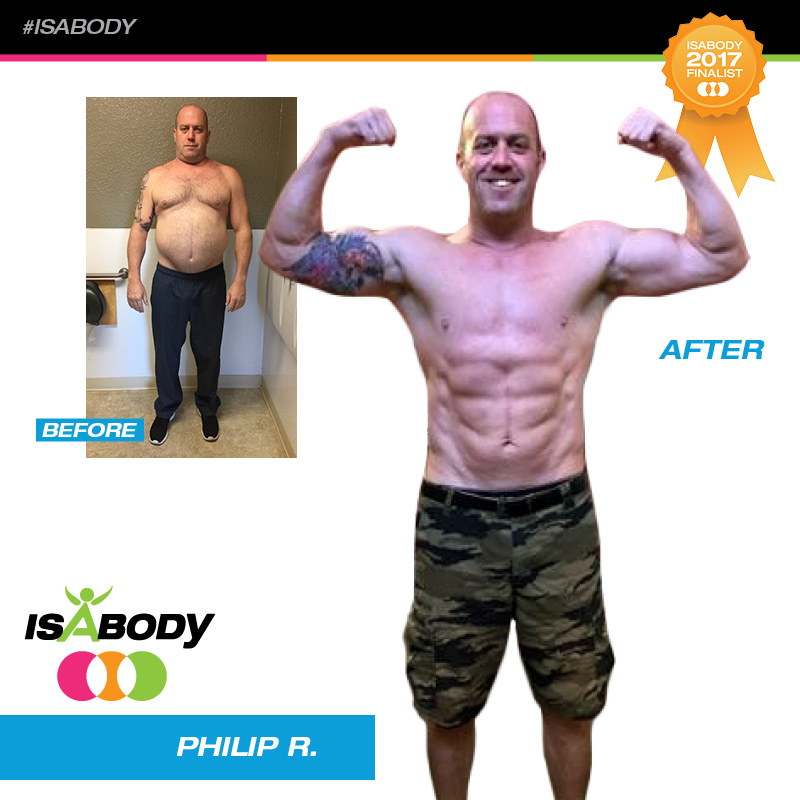 For his second IsaBody Challenge, Philip Reget focused on his overall health and fitness, not just on losing pounds. A former competitive swimmer, Philip started racing in the pool again, something he hadn't done in 11 years. He even competed in his first National Championships Swim Meet and earned two top 10 finishes!
Philip is currently a massage therapist and spends a lot of his time helping others with their bodies. IsaBody has helped Philip focus on his body and his health and wellness, and after two Challenges, he has lost over 50 pounds.* Philip says that without Isagenix, he wouldn't have had the energy to sustain his training and his full-time job. Philip's long-term career goal is to work as a massage therapist at the 2020 Olympic Games in Tokyo and says that his life is thriving due to IsaBody and Isagenix.
Melody Faulkner
Age: 33
Height: 5'8"
Total Weight Lost: 25 pounds*
Number of Challenges: 1
Location: Calgary, Alberta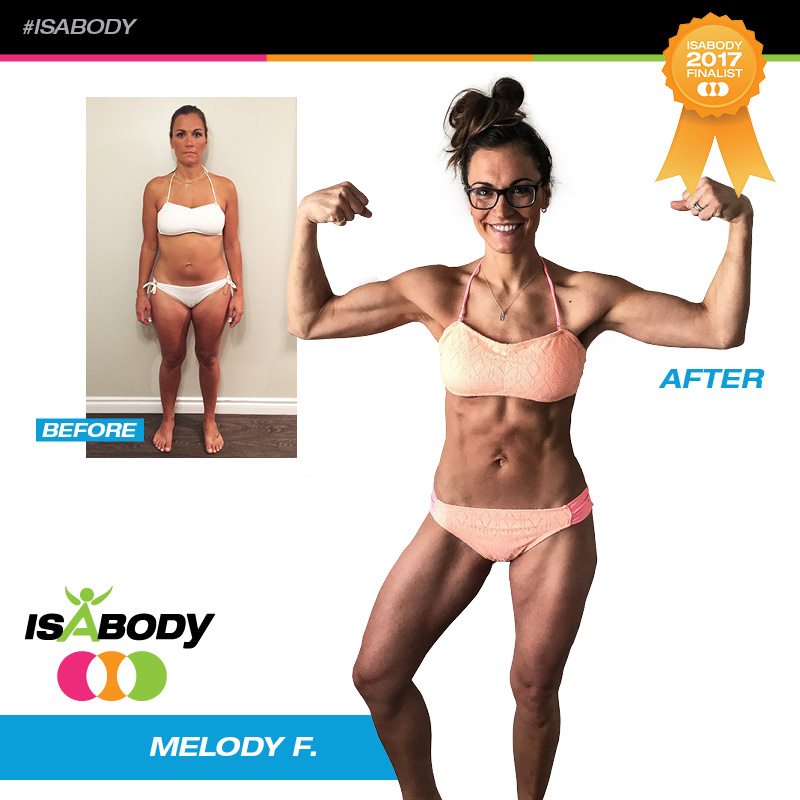 Unexpected tragedy took Melody Faulkner's husband, Ben, two weeks before they were both set to complete their first IsaBody Challenge together. She and Ben had met over 10 years before, after an unhealthy lifestyle caused her to begin a life of recovery. Ben supported Melody unconditionally, and they built a beautiful life together, eventually getting married and having two daughters. After her second baby was born, Melody thought she would never get back into shape. It wasn't until 2016 IsaBody Finalist Mike Asmus and his wife, Vanessa, introduced Melody and Ben to Isagenix that they jumped on board and began to transform their bodies, minds, and marriage. Though life has thrown her a curveball, the support from her Isagenix community has helped Melody push through these dark times. Melody now keeps heath and wellness at the forefront of her life as she continues to develop herself physically, mentally, and emotionally.
Randie Peters
Age: 60
Height: 5'11"
Total Weight Lost: gained 15 pounds of lean muscle*
Number of Challenges: 9
Location: Kapaa, Hawaii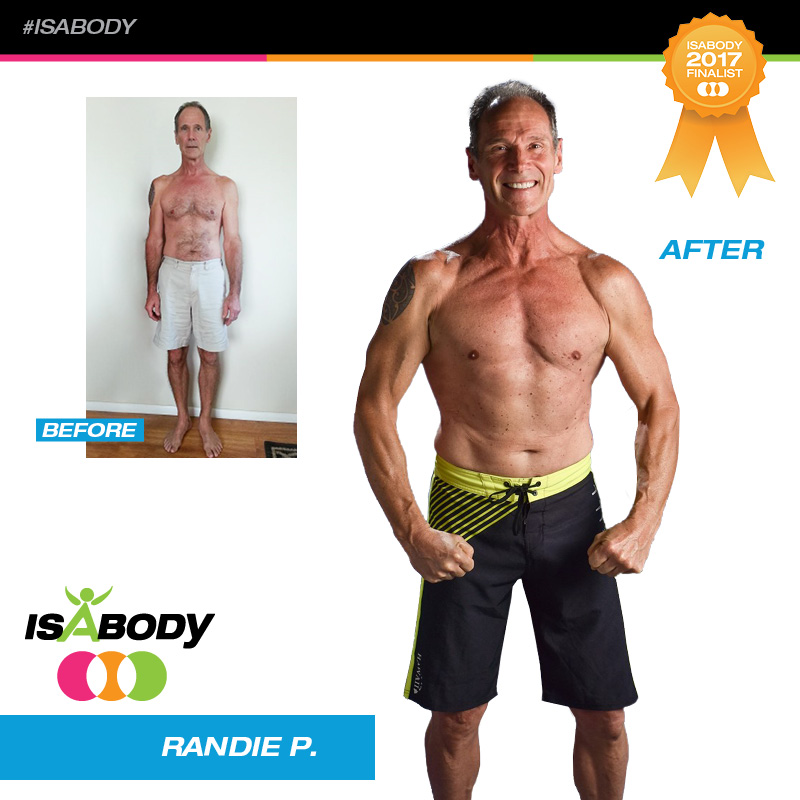 Before discovering IsaBody and Isagenix, Randie Peters would look in the mirror and see someone unrecognizable. Once he and his wife, Kathy, a 2015 IsaBody Finalist, discovered Isagenix, they didn't look back. Previously, Randie's ultimate goal with IsaBody was to feel younger and more engaged with his life. After nine Challenges, he has met that goal and reached many others. A year ago, Randie says he would not have publicly taken on a strength and endurance challenge, but today, he embraces those types of challenges, recently participating in a plank challenge. At 60 years old, Randie is proud of his transformation, no longer feels "old," and now recognizes the guy looking back at him in the mirror. He loves incorporating the AMPED™ line into his regular workouts and focuses a lot on core strength. His endurance levels have improved, and he is committed to making a difference and sharing the Isagenix opportunity.
*Results not typical. Weight loss, muscle gain, lifestyle, and other results depicted here reflect exceptional individual experiences of Isagenix Customers and should not be construed as typical or average. Results vary with individual effort, body composition, eating patterns, time, exercise, and other factors, such as genetic and physiological makeup. In a two-phase study performed from 2015-2016 by Skidmore College in New York, researchers evaluated use of Isagenix products for weight loss. As part of the weight-loss phase, the participants took part in a calorie-controlled regimen of Shake Days and one Cleanse Day per week and lost an average of 24 pounds after 12 weeks. View the study results.