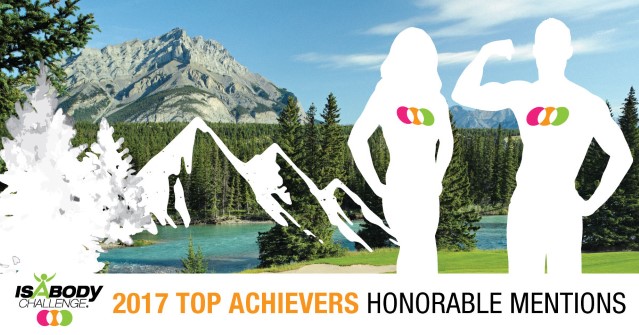 It's time to announce the 10 IsaBody Challenge® Honorable Mentions for the 2017 IsaBody™ Top Achievers judging period! All 10 of these participants dedicated 16 weeks of hard work to create incredible mind and body transformations.
Their hard work paid off, and they each added $1,000 to their Isagenix commissions and earned free tickets to Isagenix events!
Here are your Top Achievers 2017 IsaBody Honorable Mentions!
Craig Tilley
Age: 42
Height: 5'9"
Total Weight Lost: 22 pounds*
Number of Challenges: 1
Location: Buford, Georgia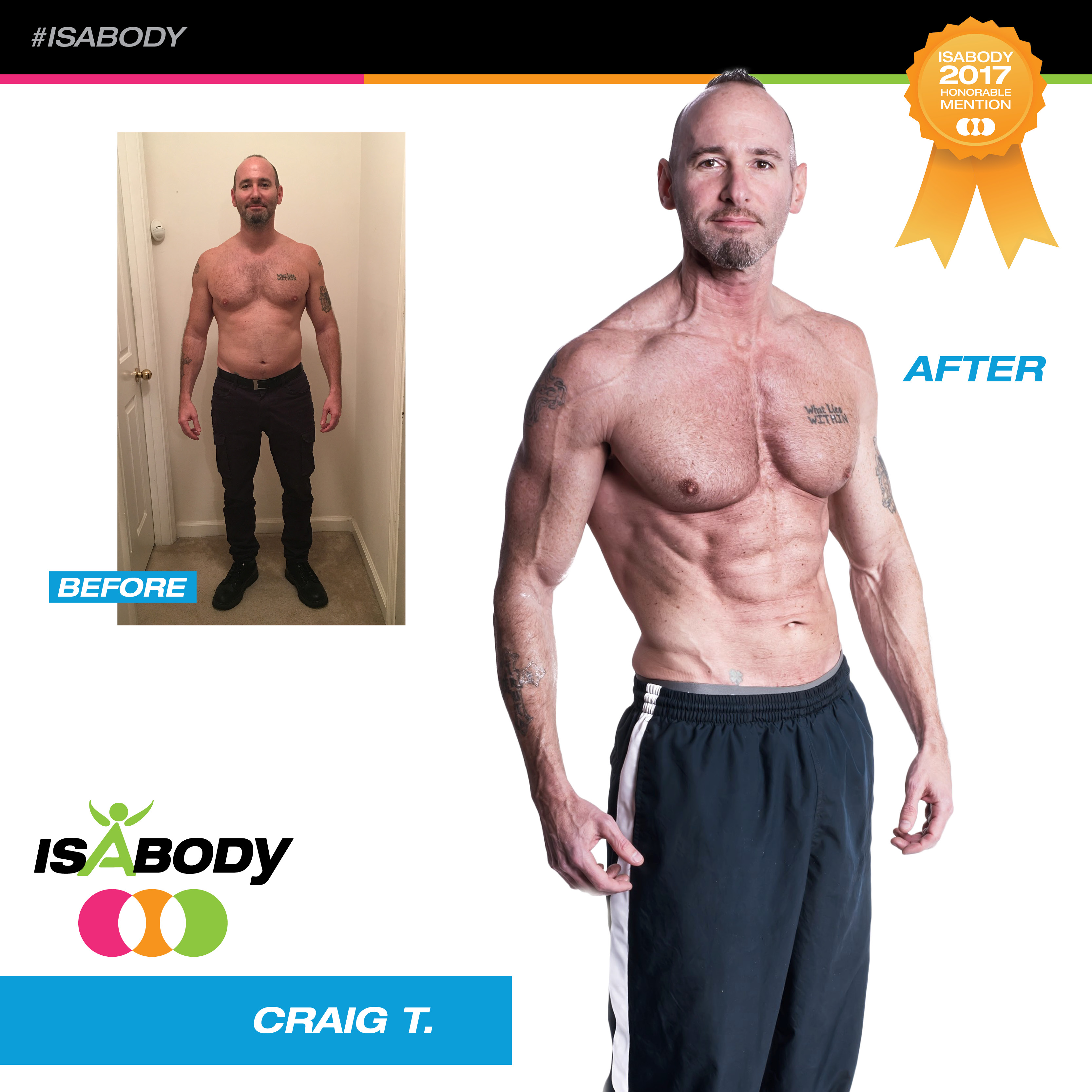 At the age of 20, Craig Tilley was diagnosed with a degenerative eye disease. His condition worsened as he got older, and his mental well-being suffered. His older brother introduced him to Isagenix and the IsaBody Challenge. Craig jumped in feet first. The culture and products helped him change his outlook on life, his energy and ambition returned, and he felt better both physically and mentally.
Katrina Simons
Age: 52
Height: 5'4"
Total Weight Lost: 47 pounds*
Number of Challenges: 7
Location: Kamloops, British Columbia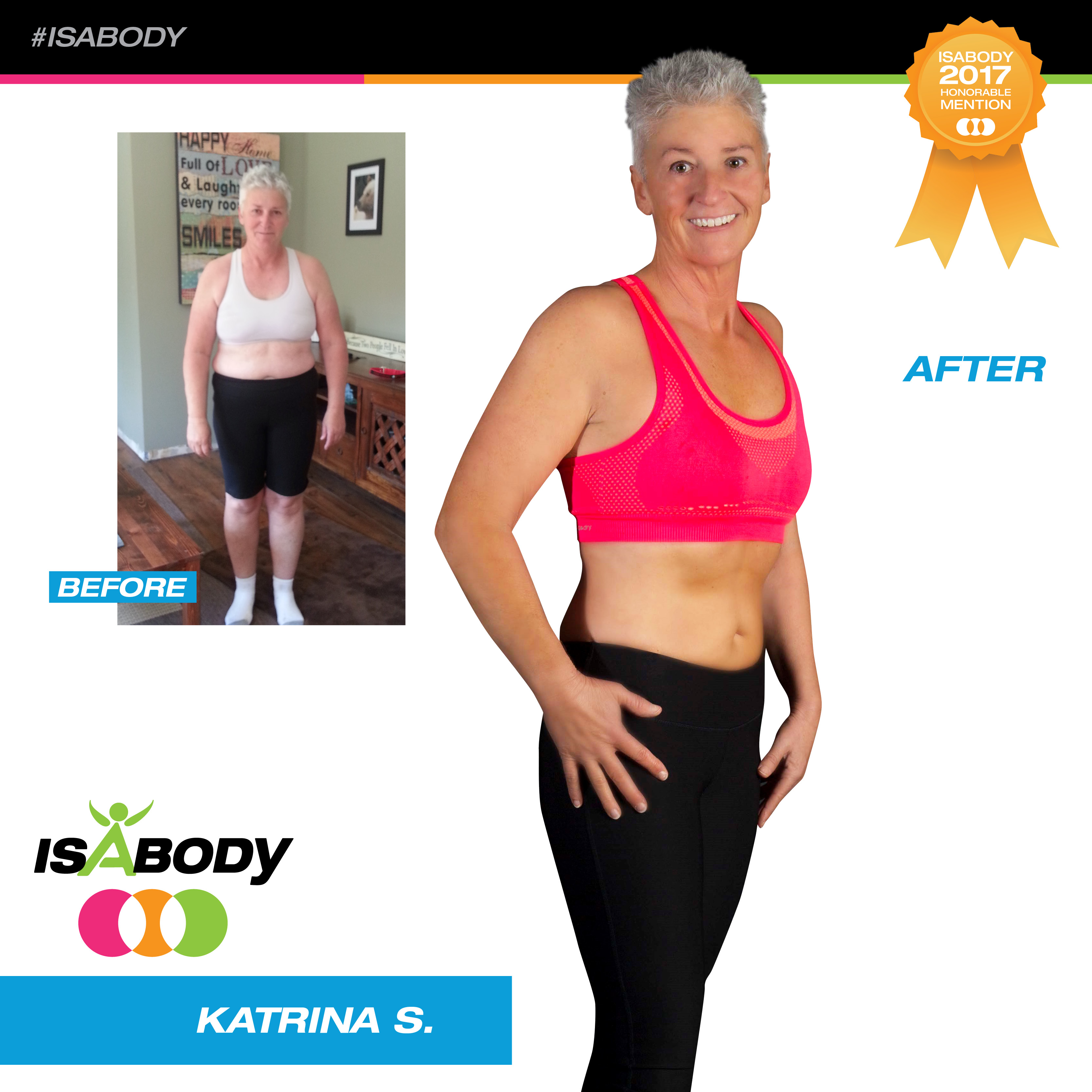 When she started using Isagenix products, Katrina Simons didn't think she would experience success. However, once she lost 50 pounds,* her self-confidence returned, and she started to believe that she could amount to something more. At 52 years old, Katrina became a personal trainer and hopes to show others that it's never too late to become healthy and active.
Julie Marchak
Age: 42
Height: 5'6"
Total Weight Lost: 119 pounds*
Number of Challenges: 4
Location: Victoria, British Columbia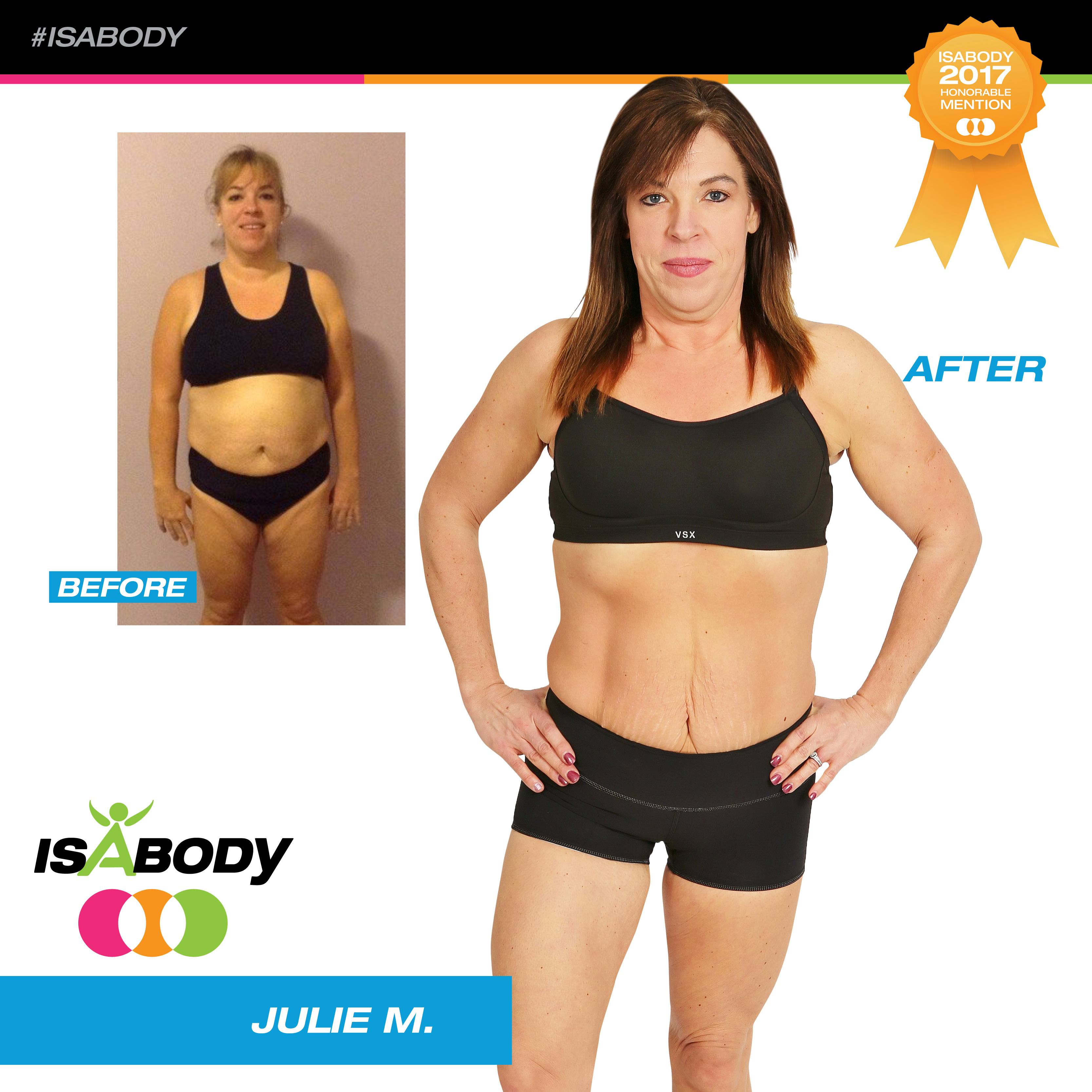 At 288 pounds, Julie Marchak hit rock bottom with her weight. Her cousin, Becky, paid for her first Isagenix pack, the 30-Day System. By using the products, Julie learned how to make serious lifestyle changes and choices. Her energy and sleep improved, and she released over 100 pounds,* helping her to become a 2017 IsaBody Honorable Mention!
Holly Robert
Age: 60
Height: 5'5"
Total Weight Lost: 13 pounds*
Number of Challenges: 2
Location: Calgary, Alberta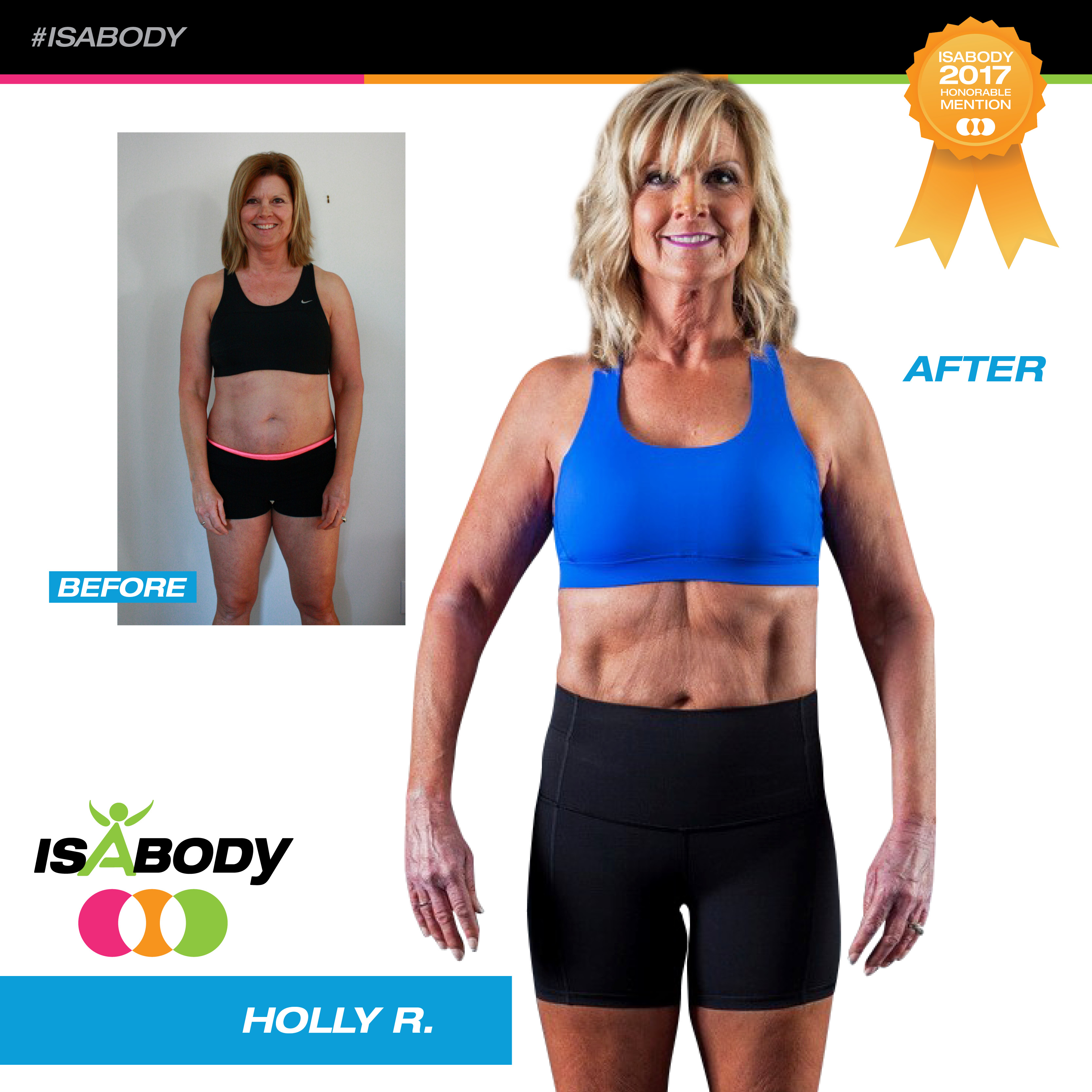 Completing her second IsaBody Challenge on her 60th birthday was a huge accomplishment for Holly Robert. She's proud to represent the healthy aging solution and maintains an "ageless attitude." Holly hopes to continue to inspire her children and grandchildren and share with them how important nutrition is for living a healthy life.
Mark Ostrowski
Age: 53
Height: 5'10"
Total Weight Lost: 100 pounds*
Number of Challenges: 4
Location: La Grange, Illinois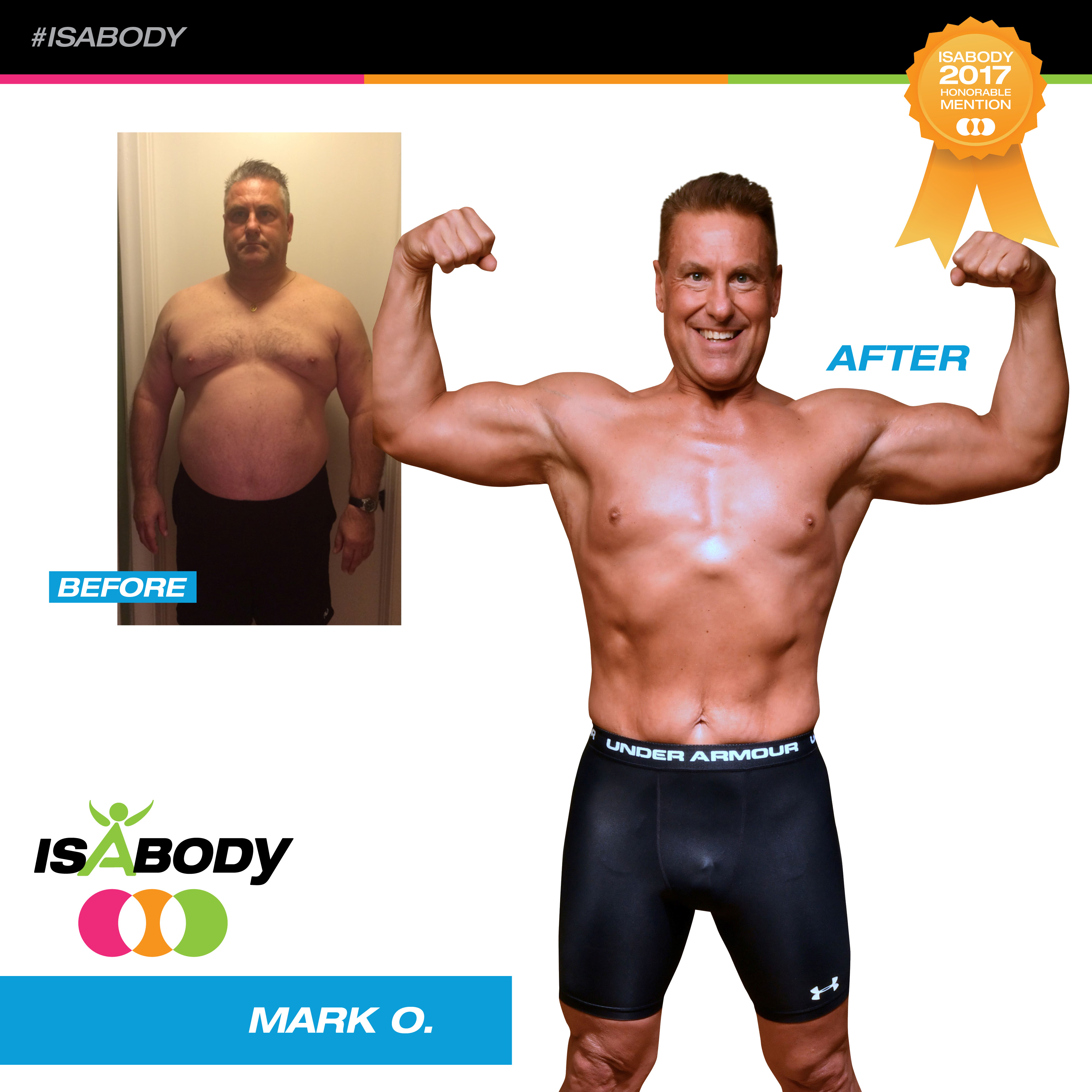 Mark Ostrowski's "why" was born the day his son reached out to his baseball coach (and current IsaBody Grand Prize Winner), Alvie Shepherd, and asked him to help his dad. At the time, Mark was very overweight, barely able to tie his shoes, and on the same path that claimed his own father's life years earlier. Mark began using Isagenix and participating in IsaBody to take control of his health. He released 100 pounds,* was inducted into the 100-Pound Club, and feels like an athlete again!
Rachel Krebs
Age: 30
Height: 5'6"
Total Weight Lost: 85 pounds*
Number of Challenges: 3
Location: Ferndale, Washington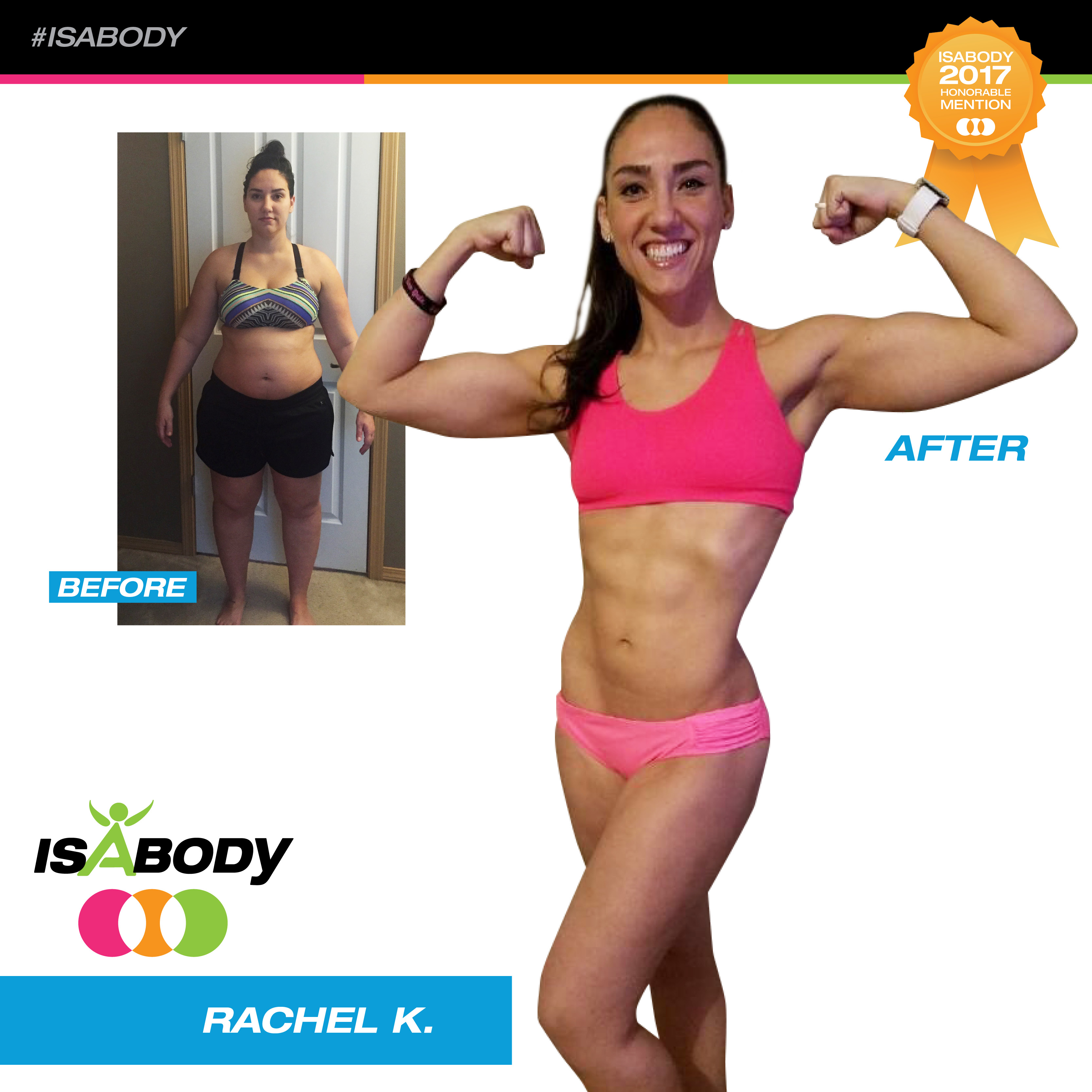 After giving birth to her second child, Rachel Krebs weighed over 200 pounds and felt miserable and uncomfortable in her own skin. Coming up on her 30th birthday, she knew she needed to make a change. After three IsaBody Challenges, Rachel has released over 80 pounds,* has set a goal to compete in a bikini competition, has applied for a job as a fitness instructor at her gym, and is able to show her children what it looks like to be healthy and happy.
Michela Bodnar
Age: 40
Height: 5'6"
Total Weight Lost: 46 pounds*
Number of Challenges: 6
Location: Burlington, Ontario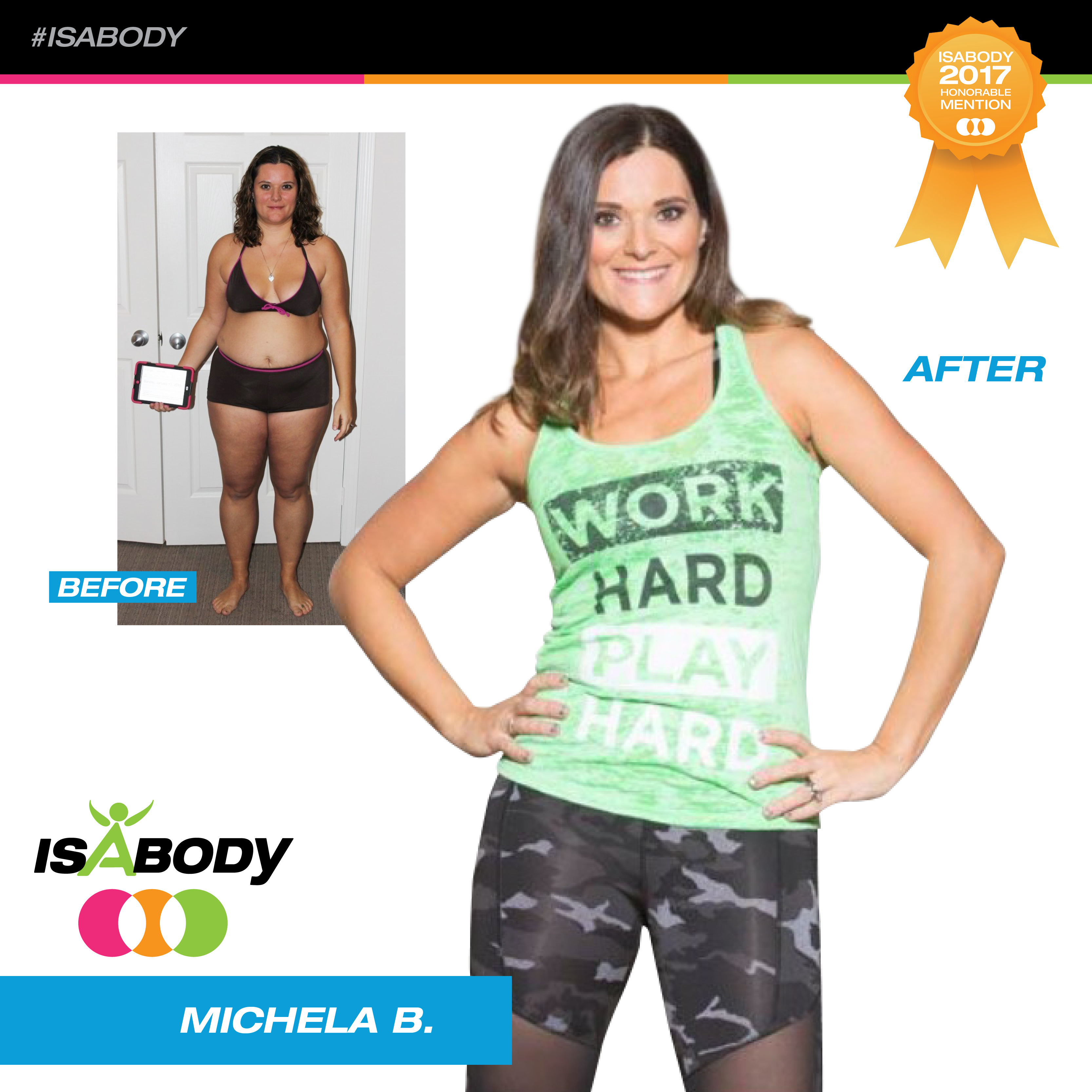 Michela Bodnar spent years allowing past life experiences to define her, but once she embraced the Isagenix lifestyle, she was able to step out of her comfort zone, let go of excuses, and take back control. On her 40th birthday, Michela gifted herself a photo shoot to show off her new body. That photo shoot helped her acknowledge her hard work and success in losing over 40 pounds* and gave her the opportunity to reflect on her IsaBody journey. Today, she is an ambassador for health and wellness, committed to helping fellow mothers "get their groove back!"
Myron Hyman
Age: 59
Height: 5'6"
Total Weight Lost: 100 pounds*
Number of Challenges: 4
Location: Indio, California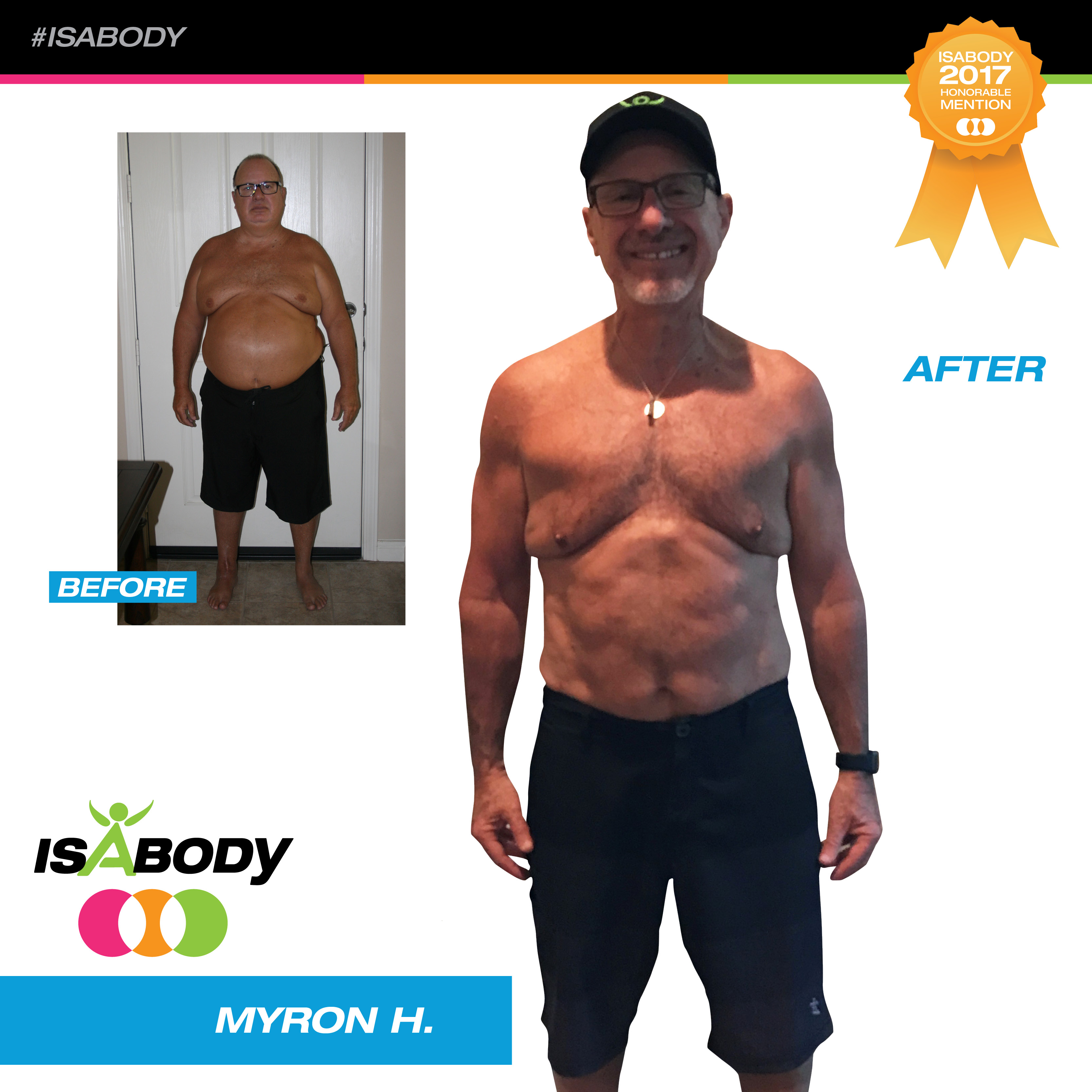 After a motorcycle accident years ago, Myron Hyman suffered from inflammation and pain and slipped into an unhealthy lifestyle. At the age of 55, he was overweight, and he and his wife, Laura, (then 50) were "basically living to die," he said. When he broke his ankle right after having ankle replacement surgery, he knew it was time to make a change. Myron and Laura started on Isagenix together, along with their daughters, and both have released over 100 pounds* with the help of IsaBody and the support tools the program offers. Today, they travel around the country sharing their story and telling others that if they can transform their lives, anyone can!
Ryan Johnson
Age: 37
Height: 6'0"
Gained: 7 pounds*
Number of Challenges: 3
Location: Meridian, Idaho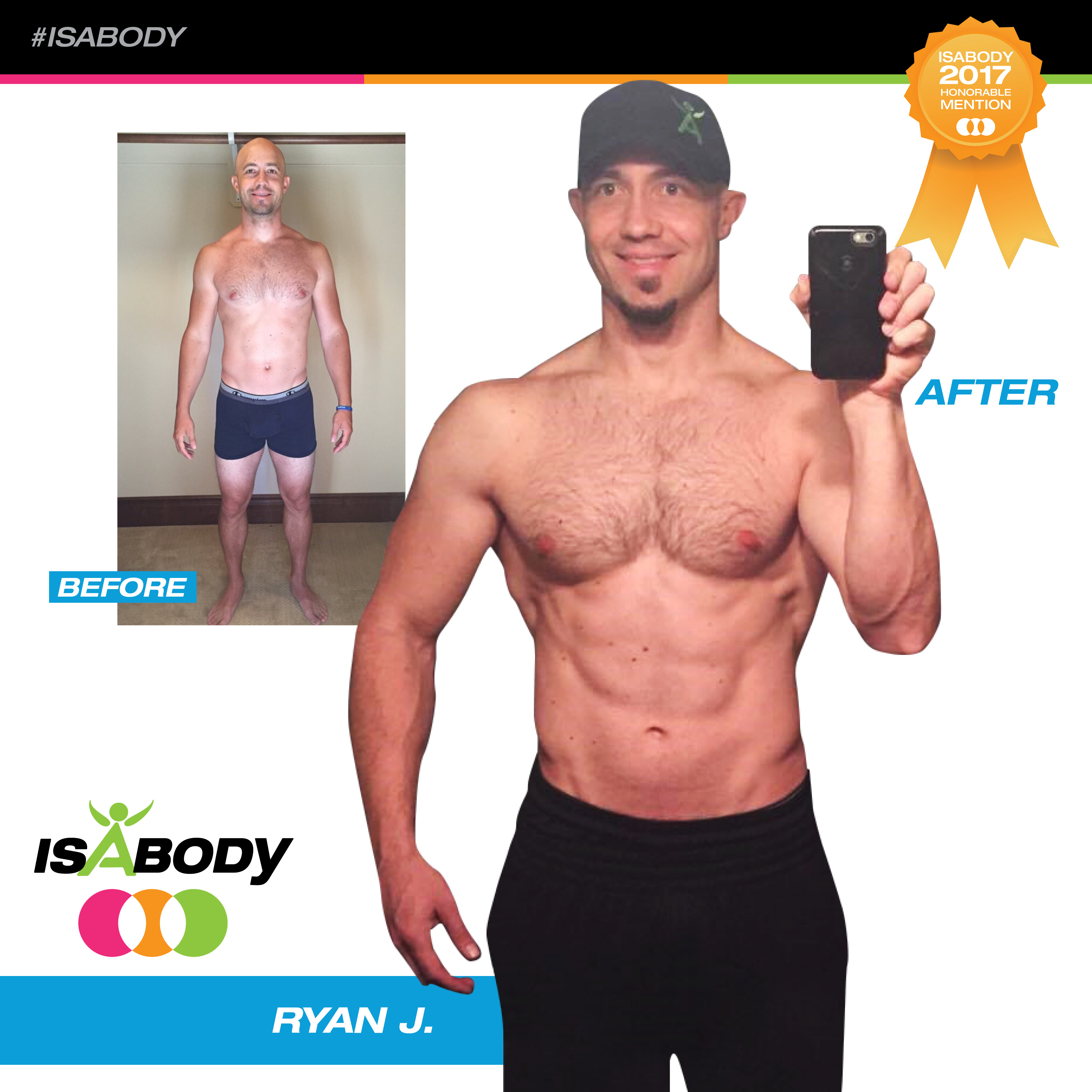 Dedication to starting, completing, and repeating every IsaBody Challenge he enters led to Ryan Johnson's success. The convenience of Isagenix products has helped Ryan eat leaner and cleaner and has also helped him gain lean muscle. He is currently working on completing his next IsaBody Challenge while focusing on building his Isagenix business.
Richard Johnson
Age: 25
Height: 5'8"
Total Weight Lost: 14 pounds*
Number of Challenges: 1
Location: Davenport, Iowa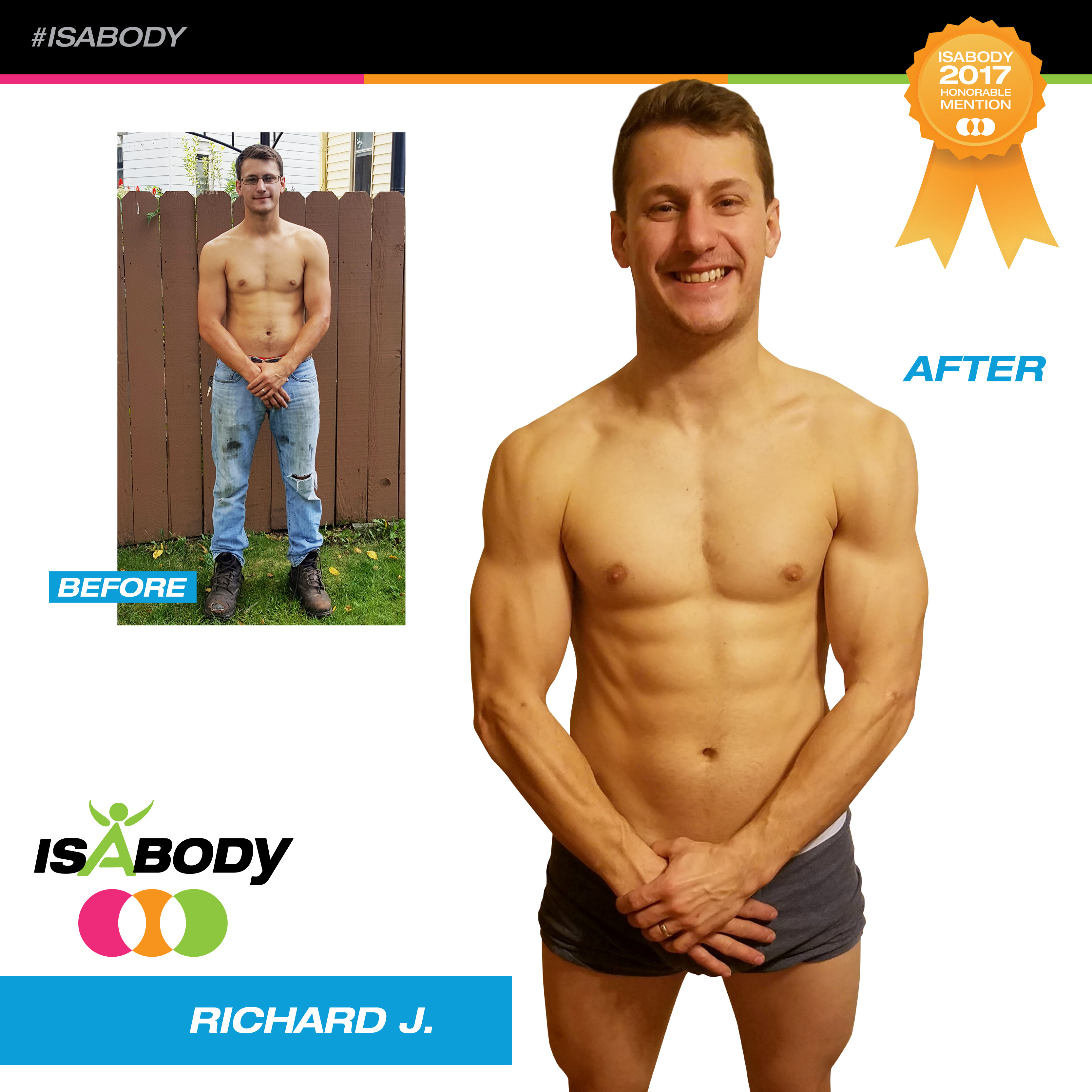 When a good friend challenged Richard Johnson to take on the IsaBody Challenge, his competitive nature took over, and he committed himself physically, mentally, and emotionally. He changed his lifestyle, cut out all of his unhealthy habits, including smoking, and now has more energy and control over his life and decisions.
*Results not typical. Weight loss, muscle gain, lifestyle, and other results depicted here reflect exceptional individual experiences of Isagenix Customers and should not be construed as typical or average. Results vary with individual effort, body composition, eating patterns, time, exercise, and other factors, such as genetic and physiological makeup. In a two-phase study performed from 2015-2016 by Skidmore College in New York, researchers evaluated use of Isagenix products for weight loss. As part of the weight loss phase, the participants took part in a calorie-controlled regimen of Shake Days and one Cleanse Day per week and lost an average of 24 pounds after 12 weeks. View the study results.