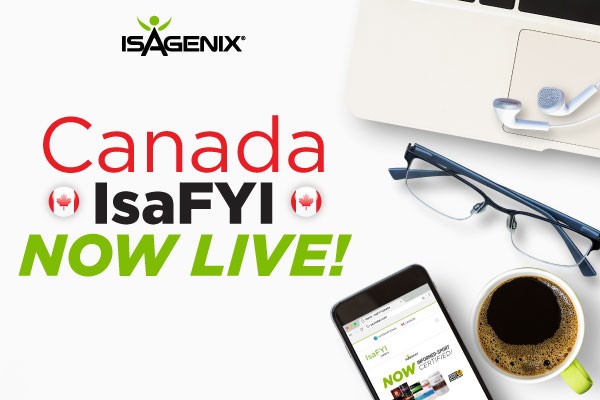 We are thrilled to announce we've launched a Canadian exclusive news site!
The new Canada IsaFYI is an informative and interactive platform to help Customers stay up to date on Isagenix news in their market. We will provide information on products, events, recognition, and more to help you grow your business!
It's the perfect way to stay informed and help share all things Isagenix with our Canadian Members.
Keeping up with the Canada IsaFYI is easy – add this page to your "favorites," or subscribe via email or RSS for instant notifications on Isagenix news and content.