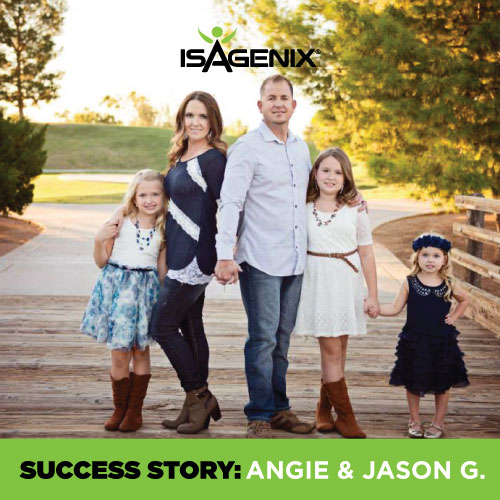 In 2011, Angie and Jason hit the lowest point a married couple with three baby girls could imagine. They were simultaneously laid off from their corporate jobs and, for the first time, experienced zero income. To make matters worse, they then lost their home to the economic recession. "We hit absolute rock bottom and we were terrified," Angie says.
"Angie and I made a promise to come back strong but to also always have a plan B," Jason remembers.
The Power of Visible Results
Angie and Jason did come back strong by landing jobs in interior design and home building. However, they hadn't found their plan B.
"Even though we got things back on track," Angie sighs, "the mental toll of hitting rock bottom started taking a physical toll too."
"We were getting out of shape and constantly felt drained," Jason says, "until we saw Facebook posts of the results our friend Tanya K. had with Isagenix."
The couple reached out to Tanya and started using Isagenix products. "We love our e+™ and AMPED™  Power before our workouts," Angie exclaims.
Combined, Angie and Jason released 50 pounds with Isagenix.* Their results were so visible to friends and family, everyone had to know what they were doing. "There's a lot of power in visible, physical results," Jason says. "Unfortunately, when Angie and I started with Isagenix, we didn't want to share it with anyone."
Belief
"When Jason and I started using the products we had no desire to tell people what we were doing – we kept it to ourselves, because we didn't actually believe we would achieve great results,"  Angie remembers.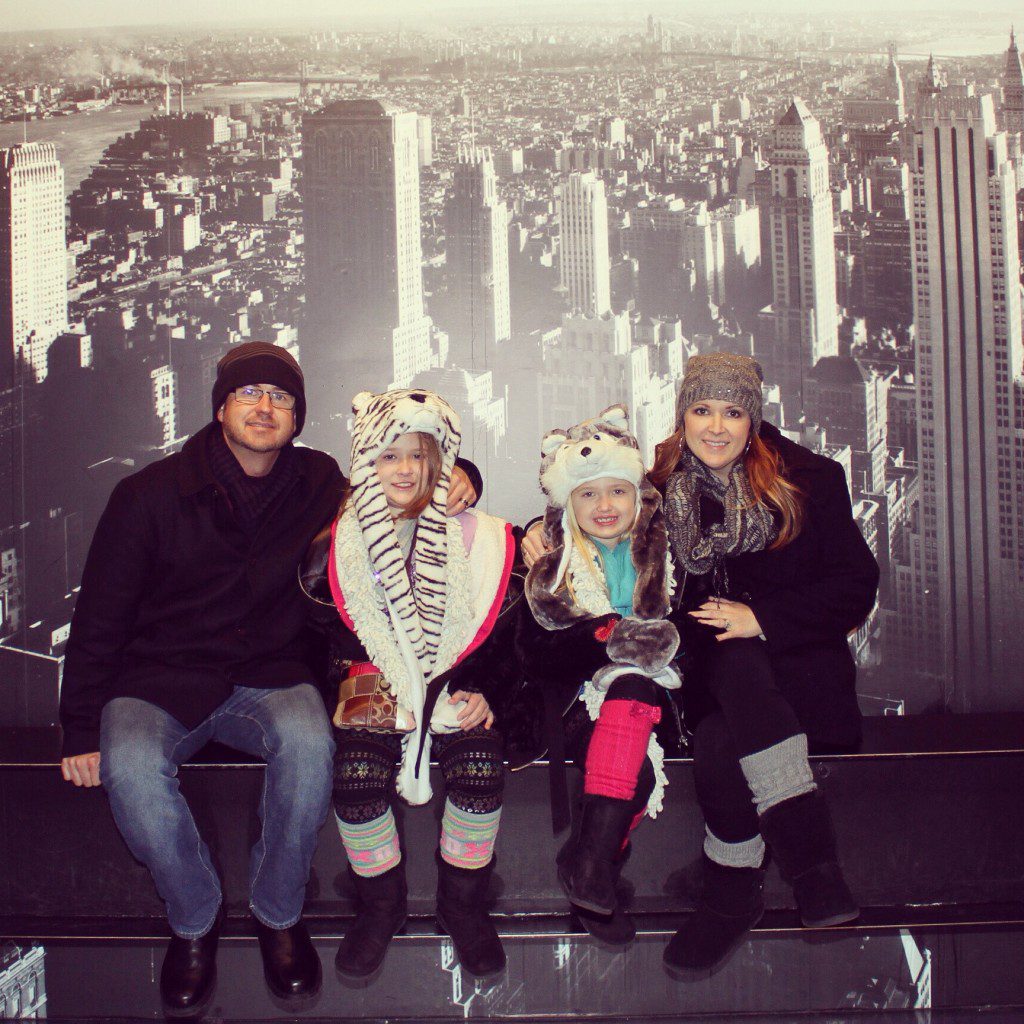 Angie and Jason didn't believe they would accomplish anything with the Isagenix business opportunity either. "It took us three months to decide to build the business," Jason says. "We believed in the products, we believed in the opportunity, but once again, we didn't believe in ourselves."
Angie and Jason sat down and talked about their journey, what they had been through, and how they had climbed back. They discussed the type of role models they wanted to be for their three daughters. They talked about their results with Isagenix products, the friends and family they had been helping. Then, it hit them: "We can do this."
Jason's Turn
Angie and Jason finally found belief in themselves, found more than just a plan B, and started setting huge goals for their family – one of which is right around the corner.
After losing their jobs and their home in 2011, Angie and Jason not only fought back from despair, but they're about to achieve their biggest milestone to date. "We worked hard to put Angie in a position where she could build our business from home full time," Jason says, "and it's brought our family together like never before."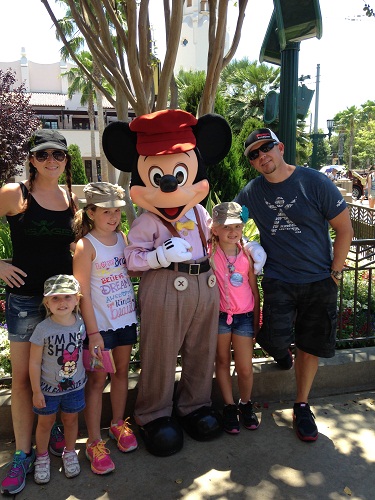 "But now," Angie says with excitement and anticipation, "it's Jason's turn!"
"In just a couple of months, December 2015, I will be able to leave the corporate world, come home to my wonderful wife and beautiful little girls, and develop our Isagenix team full time," Jason exclaims.
"We've fought through so much to get to this point," Angie says, "but the best feeling in the world for Jason and I is knowing in our hearts that this is just the beginning."
Learn how you can get recognized, set your next rank advancement goal, or motivate your team members to excel.
*Weight loss should not be considered typical. In a study performed in 2012 by University of Illinois at Chicago researchers, subjects lost an average of 9 pounds with an average of 2 pounds of the loss from visceral fat after 30 days on an Isagenix system. The subjects also had a greater level of adherence and had more consistent weight loss from week to week compared to subjects on a traditional diet.