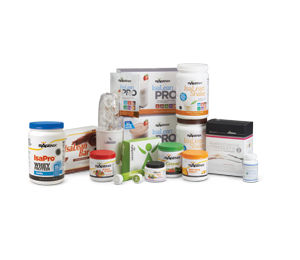 Are you an athlete who loves Isagenix® products, but might also be interested in earning extra money at the same time? There's a pak for that!
Whether you're an elite athlete, weekend warrior or just an active individual, the Performance President's Pak offers our most effective products to help build lean muscle, enhance performance, and reduce recovery time. It also includes a few extra products to share with friends and family and the powerful marketing materials you need to start your Isagenix business.
Plus, you'll receive one year of free membership and access to wholesale pricing while your enrolling sponsor receives an $80 Product Introductory Bonus when you order the Performance President's Pak as your first order with Isagenix.
This nutrient-rich pak is the perfect solution for taking your passion to the next level, and creating a wealth-generating, health-and-wellness business plan.
For more information on the Performance President's Pak or to add it to your Autoship, visit IsaProduct.com.