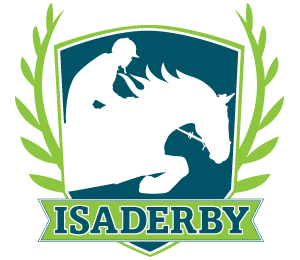 IsaDerby is back! And, in honor of our 10-year anniversary, 10 lucky teams will get to experience 10 times the luxury with a trip to Maui, Hawaii. (A prize valued at $6,000 per couple!)
To take part in this exciting race from August 6 to December 9, 2012, team up with three to five aggressive business builders, plus yourself (no more than six team members in total), and register by September 5 by going to IsaDerby.com or IsaFYI.com's "Sales Enrollments" tab.
Each week, the top point-earning teams will receive recognition on IsaDerby.com, get a chance to participate in national IsaDerby-related conference calls and receive prizes for their hard work.
The top 10 teams to accrue the most points at the end of the race will receive onstage recognition at 2013 New Year Kick Off and be invited to Maui, Hawaii. The Grand Prize includes all-expense paid hotel and airfare accommodations and exclusive business training.
If you're new to Isagenix or looking for a few good teammates, email IsaDerby@IsagenixCorp.com. Please note that you will not be placed on a team until the registration period closes on September 5.
IsaDerby Aloha is an excellent way to create a dynamic teambuilding experience where you work in synergy to set goals, take action and keep each other accountable. What you get out of it are the benefits of personal growth, positive team spirit and rank advancement. Use the IsaDerby to build your business, then watch it explode.
"I was brand new to Isagenix, but I got to benefit from the amazing Shannon Fisher and Wendy Cowles. With IsaDerby, you have veteran experience and a newcomer's energy at the same time to get ideas going. I became Consultant, Star Consultant and Executive in the process of IsaDerby!"—2011 IsaDerby second-place team winner and Crystal Executive, 2-Star Golden Circle Shaunna Menard
Got an IsaDerby question? I bet we have the answer! Check out these frequently asked IsaDerby questions.
For official rules and regulations visit IsaDerby.com, check out this flyer or watch this fun video!
http://youtu.be/gpsDU-rBS78