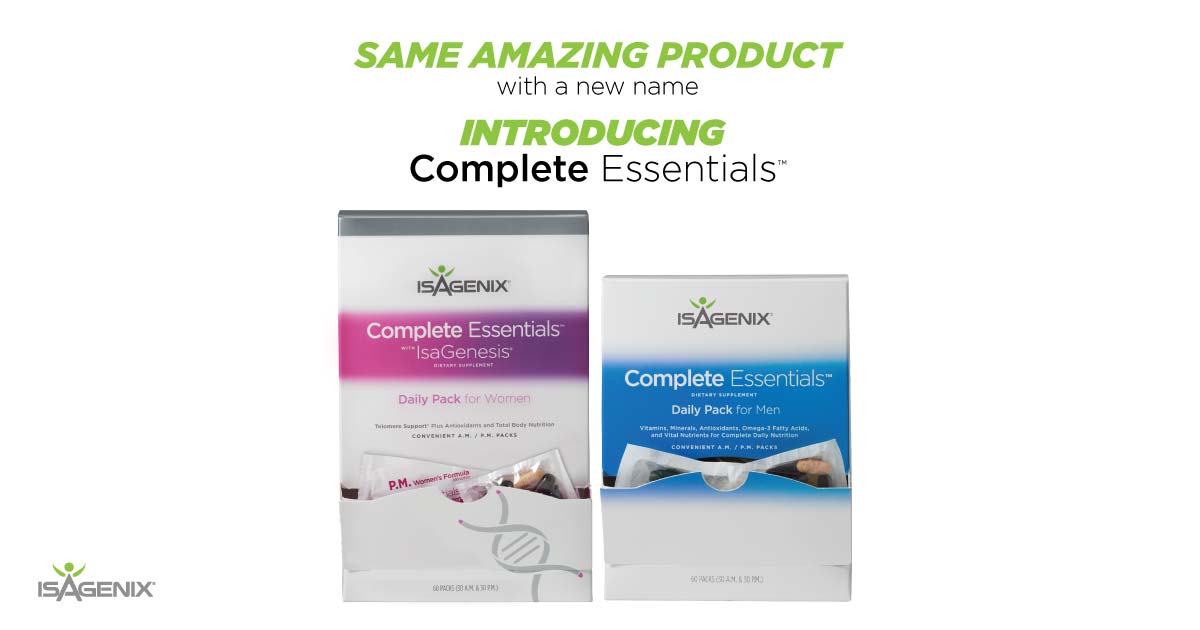 At Isagenix, we have been fervently working hard to create simpler, easy-to-understand packaging to give our Customers what they need to enjoy our products and share Isagenix with the world.
Recently, as you may have already noticed, our Ageless Essentials™ Daily Pack has been given a new look and name. The former Ageless Essentials Daily Pack is now Complete Essentials™ Daily Pack. These brilliantly convenient individual daily packs offer an array of benefits that provide premium nutrition and a foundation for optimal health.*
What You Need to Know
Complete Essentials Daily Pack is so much more than just a multivitamin. The total nutritional support found in Complete Essentials Daily Pack is typically only achieved by taking several different supplements, but our convenient packs offer the same combined benefits all in one single dose, providing maximum value to you and your health! Developed specifically to meet the unique and individualized health needs of any adult man or woman, Complete Essentials Daily Pack features a complete spectrum of supplements, including vitamins, minerals, antioxidants, omega-3s, and additional vital nutrients for whole-body nutritional support.* These mighty little packs of power provide:
Support for overall health, including cardiovascular, brain, cellular, and immune systems.*
Powerful antioxidant protection.*
Four key supplements: Essentials for Men™ or Essentials for Women™, CytoActives™, IsaOmega™, and C-Lyte®.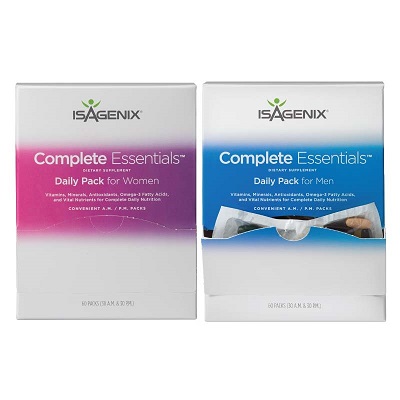 Complete Essentials is still offered in two packs – A.M. and P.M. – for effective doses and better bioavailability. As we approach American Heart Month, it is important we continue to keep our heart health at the forefront; the cardiovascular support offered in Complete Essentials will help make that task simpler and more efficient.
The Power of IsaGenesis
As if the revamp of our already outstanding Complete Essentials Daily Pack wasn't enough, we have also given a new name and face to its complementary partner – Ageless Essentials Daily Pack With IsaGenesis®, which is now Complete Essentials Daily Pack With IsaGenesis.
This is the same great product focused on your best health and longevity. Complete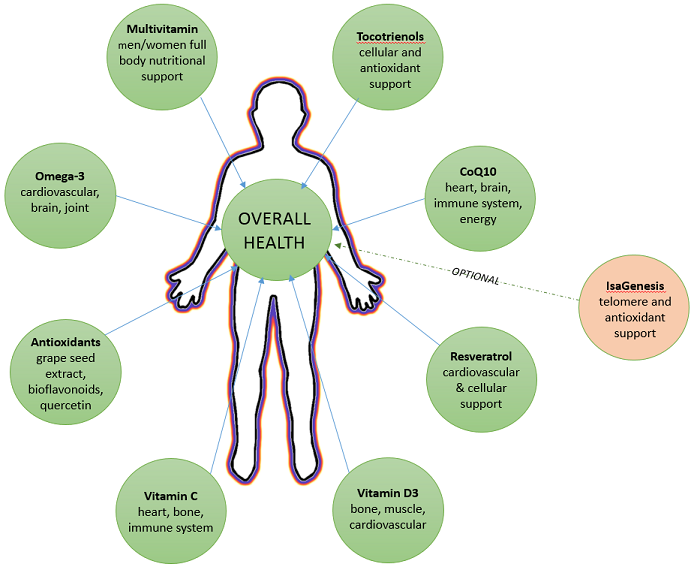 Essentials Daily Pack With IsaGenesis supports healthy aging and provides whole-body nutritional support.* Featuring IsaGenesis for greater cellular and telomere support plus a full spectrum of vitamins, minerals, omega-3s, and antioxidants for complete daily nourishment,* this powerhouse product:
Targets the root causes of accelerated aging.*
Is specifically formulated for men or women.
Provides nutritional support for total-body health.*
Complementing this is Product B® IsaGenesis, which will now simply be IsaGenesis. It still contains the same Product B your body loves, delivering telomere and antioxidant support, which is crucial to what makes IsaGenesis stand out against the rest.* IsaGenesis is a powerful blend of complex vitamins and botanicals uniquely designed to support the body's functions, help neutralize free radicals, and provide the body with antioxidant support.*
You will also notice that Ageless Actives™, a component of the Daily Pack, is now labeled as CytoActives with a new revolutionary enhanced formula.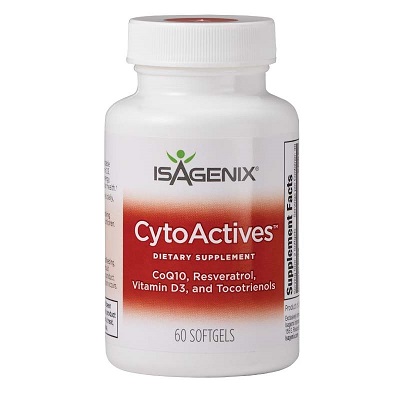 Formula enhancements include:
Added tocotrienols – 40 mg for greater antioxidant and cellular protection.*
Increased vitamin D to 4,000 IU (U.S. and Puerto Rico formula).
Easier-to-swallow softgels.
Additionally, with CytoActives, you can support your body's key systems by providing the nutrients it needs to help benefit heart, liver, bone, muscle, skin, cellular, and brain health. * This enhanced formula featuring Adaptogens can also:
Help support the body in maintaining its vital systems.*
Help maintain youthful energy levels.*
Provide antioxidant protection.*
While all  the products mentioned may have a new name and look, they all remain powerful, potent, and propelling toward the best and healthiest version of YOU!
If you don't already have these amazing products on hand, be sure to log in to your Back Office and add them to your next order! And if you want to learn more and see a compilation of frequently asked questions surrounding these standout products, read this Isagenix Health article.
*These statements have not been evaluated by the Food and Drug Administration. These products are not intended to diagnose, treat, cure, or prevent any disease.