Happy Canada Day! To mark the occasion of this national holiday, we've put together a special snack that's ideal for family gatherings. Just like the British North America Act which united three colonies into one country, we're combining three tasty Isagenix products into this easy-to-make snack.
The Raspberries n' Cream Protein Parfait is great for a breakfast gathering with the family or an afternoon picnic with friends. Plus, with just five ingredients, this pudding is a snap to make.
We know you'll definitely be singing "Oh, Canada" after tasting this protein-packed snack.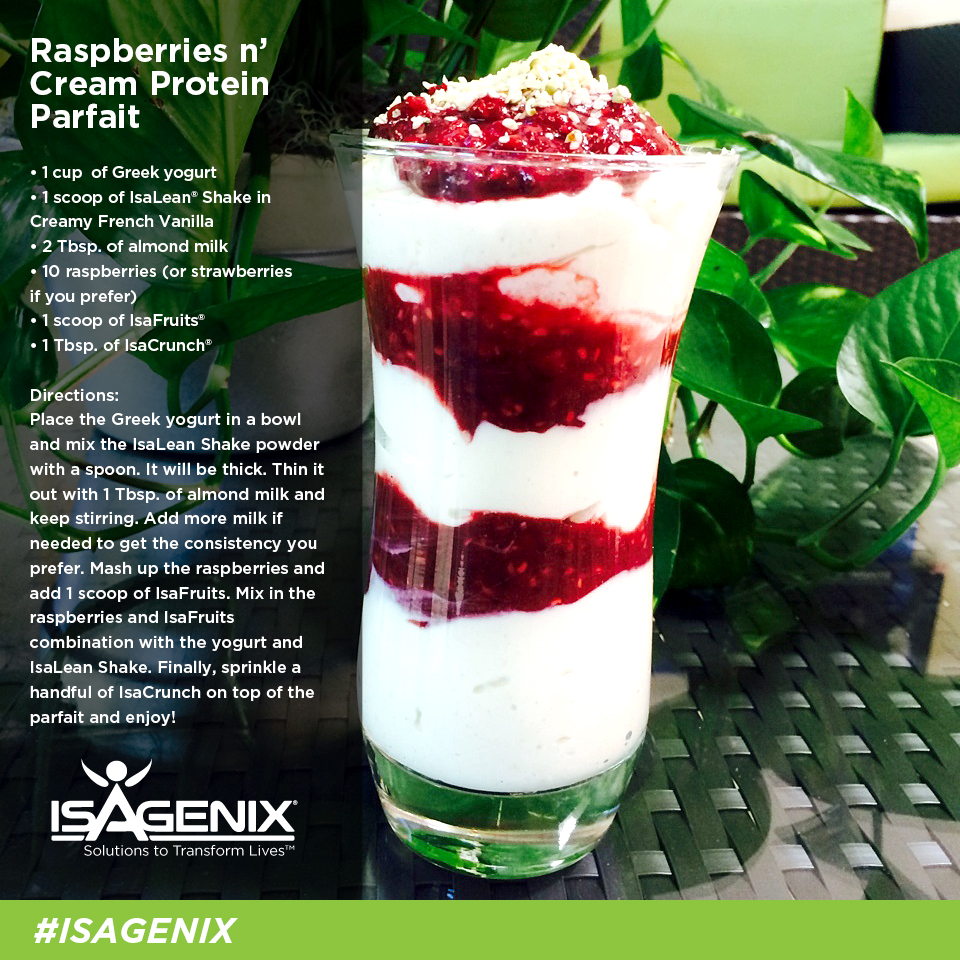 Check out IsaProduct.com or the Isagenix Pinterest page for more tasty Isagenix recipes.