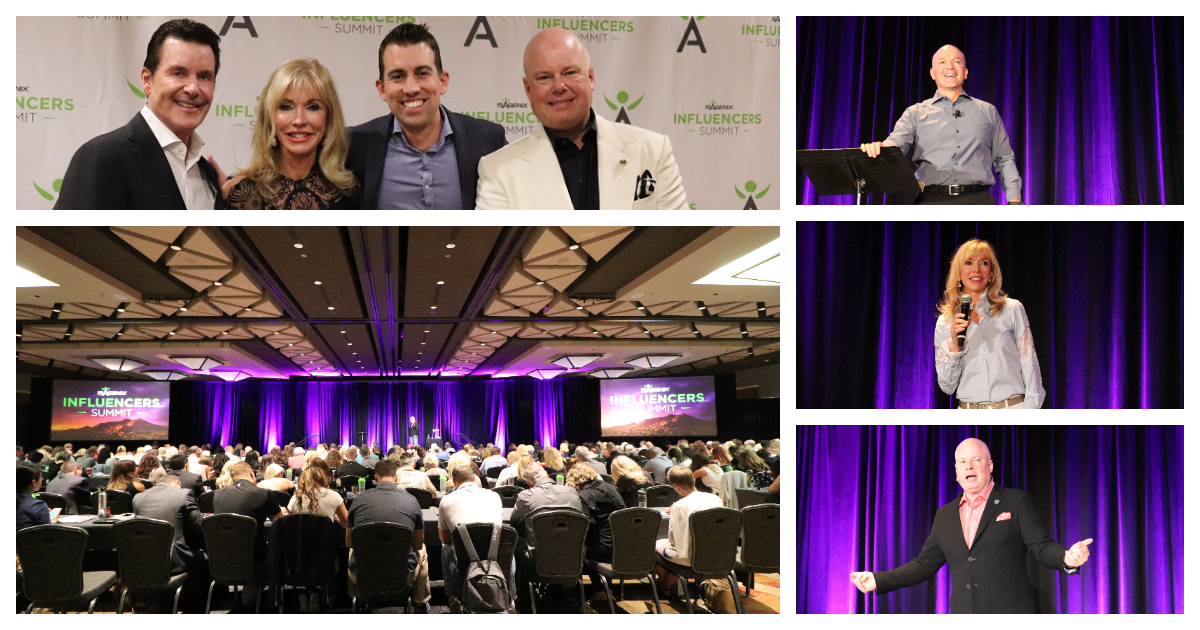 Earlier this week, hundreds of Isagenix leaders gathered in Phoenix, Arizona, for a weekend of in-depth training, networking, and fun! The Influencers Summit was only open to select qualified Associates. Associates in attendance qualified based on their exceptional work ethic and dedication; they were noted as being highly influential in their businesses. Keynote trainer Eric Worre described Isagenix Influencers as being defined by their ability to be independent, solve problems, and inspire action in others.
Congrats to Our Influencers!
Nearly 500 Associates from around the world qualified for the Influencers Summit. Take a look at the Associates who worked hard this year to become Isagenix Influencers.
"Influencers think of themselves as front lines of the company. They don't need a support system; they ARE a support system." – Eric Worre
Meet our outstanding Tier 3 qualifiers who enrolled 20 or more qualifying new Members during the qualification period!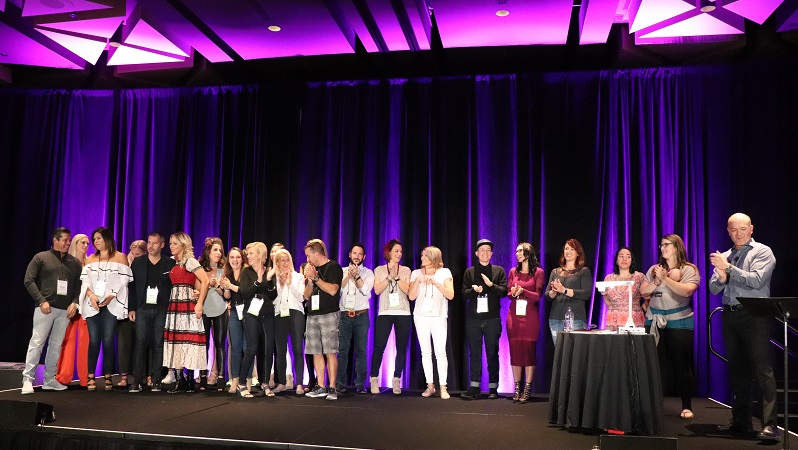 Abby & Dylan O'Neil | Maine, U.S.
Angela Maresca | New Jersey, U.S.
Bethanny Crouse | Arizona, U.S.
Brad Russell | Washington, U.S.
Crystal Neff | Oregon, U.S.
Dr. Joshua & Lisa Dunsky | Massachusetts, U.S.
Jennifer Corliss Trinkner | South Carolina, U.S.
Julia & Jay Johnson | Florida, U.S.
Kristin & Dave Jenkins | Pennsylvania, U.S.
Krystal Morrison | British Columbia, CA
Mackenzie & John Arball | California, U.S.
Michelle Fuller & Darrin Vassallo | Queensland, AU
Morgan Nelson & Cameron Biafore | Queensland, AU
Narelle & Richard | Victoria, AU
Rebecca & Igino Cafiero |California, U.S.
Regina Maria Becerra | Morelos, Mexico
Rita Catolino & Dario Garcia Cabezas | Ontario, CA
Samantha LaCouture | Connecticut, U.S.
Sherry Catlin & Michael Dudley | Massachusetts, U.S.
TJ & Kelly Schraufnagel | Minnesota, U.S.
Tracey & Chris Palmer | California, U.S.
Missed This Influential Training Event?
Here's what happened at the first-ever Influencers Summit:
Training From the Expert

Network marketing expert Eric Worre provided in-depth coaching on how to create influencers within your team. Worre honed in on everything from building your self-confidence to overcoming procrastination and even how to increase retention within your team. He also provided attendees with action items to help them stay on track and strategies to focus on productivity and ignite them into action for 2018. The most important lesson Worre instilled in Influencers Summit attendees was that your dream is worth it!
Worre's 8 Keys to Building Confidence:
Study
Model
Practice
Performance
Feedback
Improve
Compassion
Your Vision
"The world is not served by you playing small. Think bigger. Move faster. Be stronger." – Eric Worre
Exclusive Meet and Greet

Tier 3 qualifiers enjoyed an exclusive meet and greet evening filled with recognition and enlightening conversation with Eric Worre and Jim, Kathy, and Erik Coover. Leaders participated in a special Q&A with the Coovers and Eric Worre as they shared best practices and tips for success. We are so proud of these 21 businesses from around the world for their achievement!
Didn't Make It to the Influencers Summit This Year?
Strive for one of our other amazing Isagenix contests or promotions! The "Contests & Promotions" page in your Back Office is your one-stop shop to learn about the exciting incentives you can work toward with Isagenix. Be sure to take a look at all the details on our Global Top Achievers event as qualification ends in February.