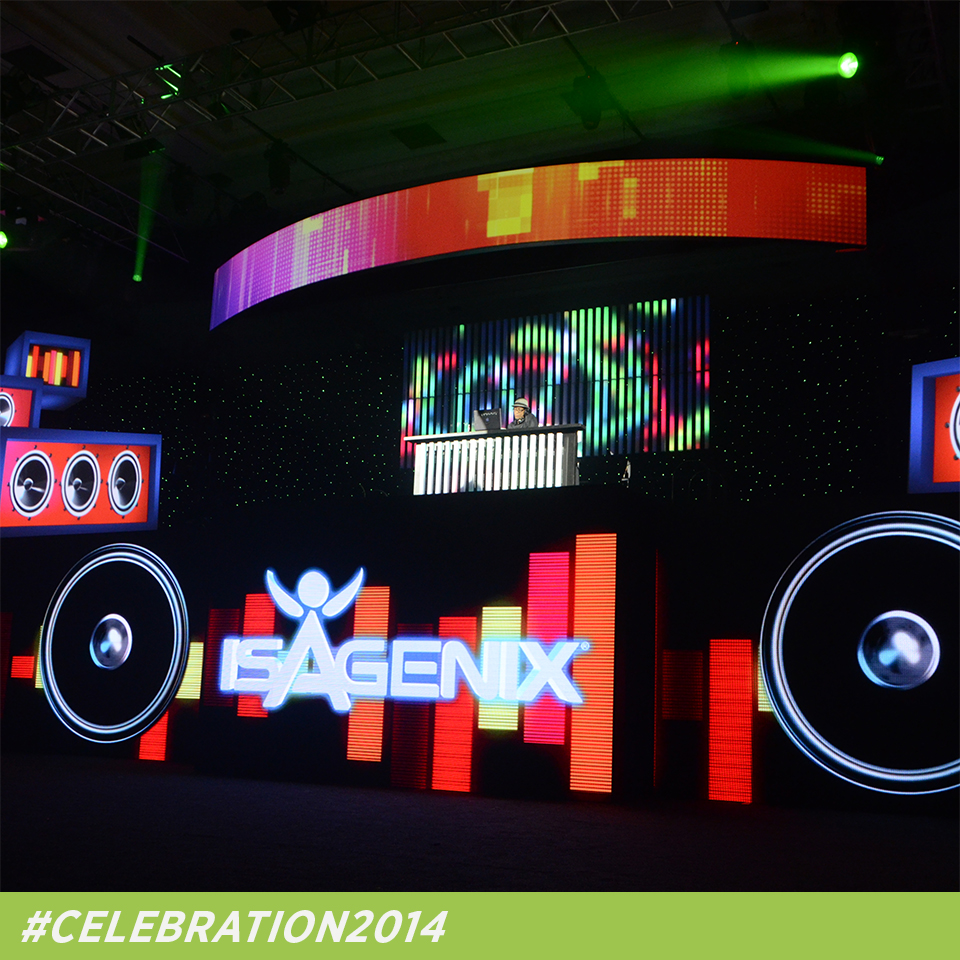 The countdown has begun! Only one month remains until 10,000 Isagenix Associates from 12 different countries gather for 2014 "Strength in Momentum" Celebration August 23-26 in San Diego, California.
To ensure you are well prepared for the summer's three-day, action-packed event, we've created a few last-minute reminders to check off your list.
1. Spread the Word! Celebration is Selling Out. With a limited number of tickets available, time is of the essence!
To purchase tickets, log in to your Back Office, click the yellow "View & Manage Events" button, and scroll until you see the "Company Events" link. Next, click on "Company Events" then select your country and event.
The final day to purchase Celebration tickets online is Sunday, August 3.
2. Advance to Director & Attend the David Wood & Eric Worre Leadership Meeting. This exclusive, one-time-only training event will be Saturday, August 23 from 10 a.m. to 4 p.m. and will feature Isagenix Strategic Consultant David Wood and Network Marketing Pro Eric Worre. Rank advance to Director or above before Sunday, July 27, and receive a ribbon at Celebration registration to attend the Leadership Meeting.
As an attendee, you can expect to:
Master the advanced strategies of the 90-Day Game Plan
Gain valuable insight on how to achieve faster success
Learn effective strategies that increase rank advancements on your team
Discover the secrets of successful leaders
Connect with like-minded Associates
3. Download the Guidebook App. Want to know more about Celebration? Download the Guidebook app!
Not only does it feature the most up-to-date event 4-1-1, but it also allows you to:
Access the Agenda from the palm of your hand
Share your favorite Celebration photos and view others
View popular restaurants near the San Diego Convention Center
And more!
Once launched on your smartphone or tablet device, follow these additional steps:
Tap on "Download Guides"
Search for "Isagenix Strength in Momentum Celebration 2014."
Tap the Celebration logo and you're ready to go!
4. Join the Events Facebook Group. This newly formed group is the perfect forum to find out how to get tickets to an Isagenix event, locate a roommate, link up with other attendees, share event photos, and get a behind-the-scenes sneak peek at our events! Request to be added here: www.facebook.com/groups/IsagenixEvents
5. Buy Your Share the Shot® T-Shirt. Unite with 10,000 of your Isagenix family members to Share the Shot on Monday, August 25 during our "Black Out" day! All Celebration attendees will be wearing their black Share the Shot T-shirts so make sure to get yours today! Share photos of you (and your teammates!) in your Share the Shot T-shirts with the hashtag #BlackOutMonday and you could be featured on the Isagenix Facebook page or even on the big screen at Celebration! Your friends and teammates just might see your smiling face on the big screen at Celebration!
6. Get Social. We want to hear all about your plans leading up to Celebration and at the event! Share your thoughts using the hashtag #Celebration2014 and be featured on the Isagenix Events Facebook Group and in the events live social media feed.
For more event-related information, visit IsagenixCelebration.com.