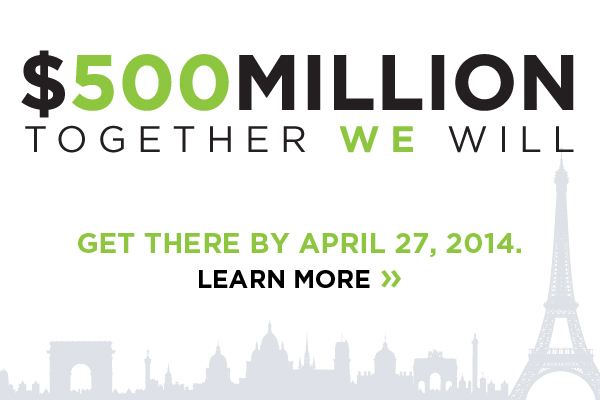 Isagenix® is one team; one family; with one challenge: hit $500 million by April 27, 2014.
Together We Will!
This is your chance to pull together, focus your energy on growing your team and rocket Isagenix to $500 million! Hit your individual target by April, 27 2014 and help the company hit $500 million in annual revenue and you'll enjoy the prize of a lifetime—a luxurious trip for two with Co-Founders Jim and Kathy Coover to Paris, France!
The trip, valued at more than $10,000 USD, will include international airfare, luxurious hotel accommodations, elegant meals, transportation, exclusive outings fit for the rich and famous and $2,000 USD spending cash!
Here's How to Qualify For the Trip:
1. Isagenix must hit $500 million USD in sales by April 27, 2014. No prizes will be awarded unless we hit the company goal.
2. Achieve your personal target by increasing your previous 12 months' earnings.**
That means if your previous 12 months' earnings were:
• $0 – $250,000 USD: you must increase your Isagenix annual earnings by $150,000 USD
• More than $250,001 USD: you must increase your Isagenix annual earnings by $175,000 USD
Read this flyer for more details on where to find your specific target, which will be available in your Back Office April 29, 2013.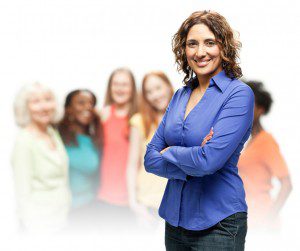 3. Connect with your team members and go after it! Sponsor new team members every week; Host a Launch Party; find new customers every week; use key systems for success such as "You+Two and Them+2" and "Go Manager and Develop a Manager."
Get all the details at IsagenixBusiness.com.
4. Watch for exciting incentives along the way to help you meet your target! The first one kicks off in May with the Isagenix Road Show. See if we're coming to a city near you and watch for more details coming soon.
Together as a global team, we will hit $500 million, so focus your energy on your individual target, work with your team and explode your growth to fire up the company's momentum even more!
Check out this flyer for more details on your individual target and challenge details.
**Previous 12 months' earnings benchmark for the $500 Million Together We Will are calculated based on earnings from January 1, 2012 – December 31, 2012. Annual earnings are based on cumulative earnings from team bonuses, Executive Leadership Pools, Holiday Bonus Pool, PIB's, Double PIB's, Rank Advancement Bonuses, retail profits and Executive Matching Bonuses. Value from incentive trips (Top Achievers, President's Quest or IsaDerby) and winnings from the IsaBody Challenge® are not included in annual earnings. Earnings and goal stated in USD. Earnings toward contest begin Monday, April 15, 2013 with commissions payments occurring Monday, April 29, 2013.