Isagenix® wants nothing more than for you to succeed. That's why we keep adding exciting new tools to your business-building arsenal. This 2012 Celebration, we have created five dynamic new tools that will take you and your team to your next success.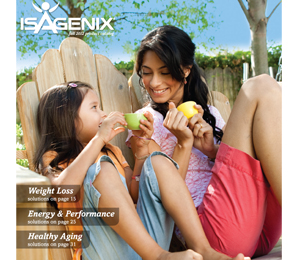 2012 Fall Product Catalog: Flip through more than 100 colorful pages conveniently organized into exciting new solutions-based categories that make it easier for you (and your new enrollees) to find the right solution every time.
Sign up for your August and September Autoship now and get this tool for free in your next order.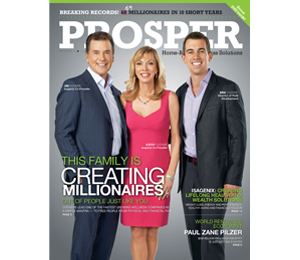 Prosper Magazine:  With the August edition dedicated exclusively to Isagenix, this magazine highlights our best-selling products, features more than 100 real-life success stories and includes industry insight from three of the world's most highly respected speakers (who will all be in attendance at our very own 2012 Celebration).
We are so confident in this tool's ability to help build your business that we're offering a money back guarantee. Here's how.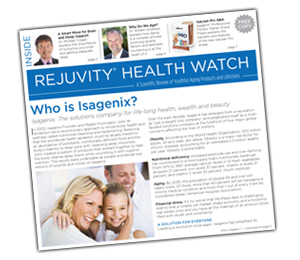 Rejuvity® Health Watch Newspaper: Get the inside scientific scoop on how our newest products like the Brain and Sleep Support System and the third generation of Product B™ came to be. Plus, discover the features and benefits of the complete Rejuvity line.
IsaProduct Training DVD Volume 2: "Your Complete Guide to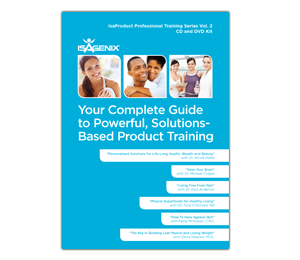 Powerful, Solutions-based Product Training" is a comprehensive CD/DVD series explaining the science behind some of our most-beloved products.
Listen in as industry experts like Isagenix Scientific Advisory Board member Dr. Michael Colgan discusses the new Brain and Sleep Support System, natural formulator Tony O'Donnell talks about IsaFruits® and Isagenix Greens!™ and skincare expert Kathy McGowan shares her expert knowledge on Ageless Renewal Serum™.
This series also includes our popular Volume 1 training sessions on the Isagenix® 30-Day Cleansing and Fat Burning System with Ageless Essentials™ with Product B™ with Dr. Nicole Kafka; "Living Free From Pain" with Dr. Paul Anderson; and  "The Key to Building Lean Muscle and Losing Weight" with David Despain, M.Sc.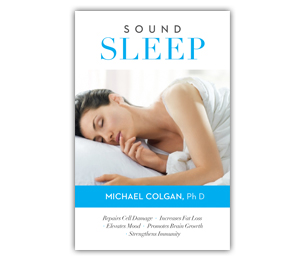 Save Your Brain: Expand Your Mind: Written by Isagenix Scientific Advisory Board member Dr. Michael Colgan, the "Save Your Brain: Expand Your Mind" book provides a comprehensive overview of the new Isagenix® Brain and Sleep Support System™ and includes five strategies for comprehensive brain support. Wondering what they are? You have to get the book!
To purchase any of these exciting new tools, visit IsaSalesTools.com.