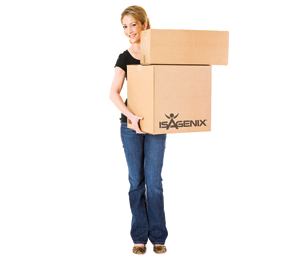 Get ready to save even more with "My Pak!"
Customize your own "My Pak" and enjoy a 10 percent savings automatically. All you have to do is be on Autoship and start your order with one of the following products:
Ageless Essentials™ with Product B™ for Men or Women
Ageless Essentials Daily Pack for Men or Women
Product B
Ageless Renewal Serum
Then, add individual products until you've reached 150 or more in Business Volume to see your 10 percent savings appear during checkout! And remember, if you'd like to enjoy a $25 Product Introduction Bonus, help your new, personally enrolled team member order 200 BV in their first order.
So what are you waiting for? Create your customized "My Pak" today! There's no limit to your creativity.
Here's an example of how you can put together a "My Pak."
Want more details? Take a look at this flyer and share it with your team.