On Monday, we announced our five amazing IsaBody Challenge® Finalists. Their transformations were mind-blowing and their stories powerful.
This week, we are excited to recognize 10 more incredible individuals for their hard work, dedication, and moving stories. Congratulations to our 2017 New Year Kick Off IsaBody Challenge Honorable Mentions!
These honorees worked hard during their Challenge(s) to get in the best shape of their lives, and along with a healthier mind and body, have earned $1,000 to their Isagenix commissions and tickets to Isagenix events!
Check out their transformations!
Dawn Bartolini
Age: 48
Height: 5'4"
Total Weight Lost: 100 pounds*
Number of Challenges: 2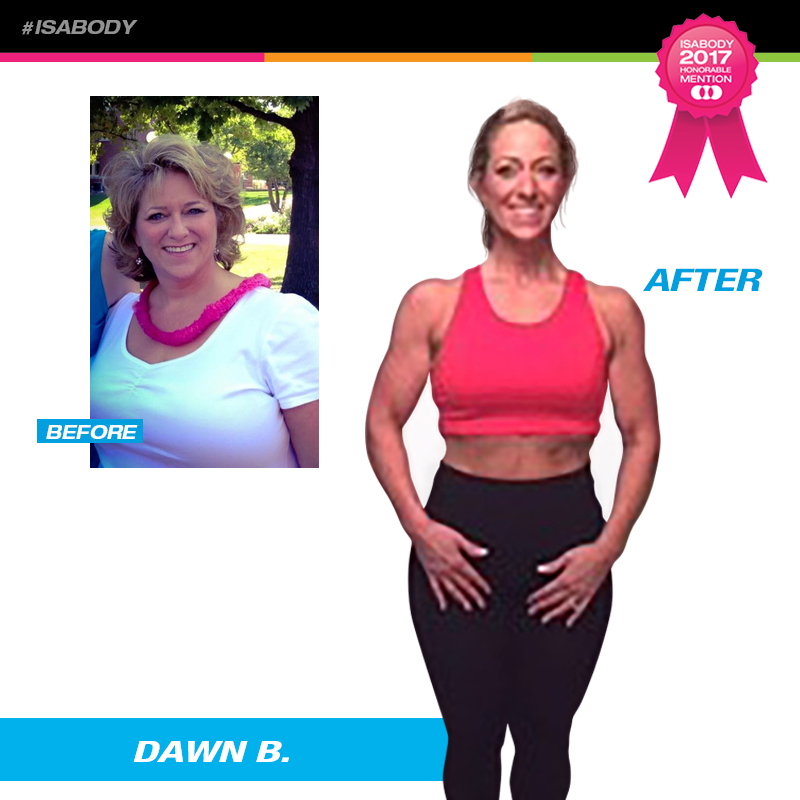 When she was overweight, Dawn never imagined what she'd be doing now: competing in triathlons, hosting the 100-Pound Club segment onstage at 2016 "One Team" Celebration with her husband (also a 100-Pound Club member), and inspiring others to pursue their dreams!
Mike Hubner
Age: 21
Height: 5'5"
Total Weight Lost: 32 pounds*
Number of Challenges: 1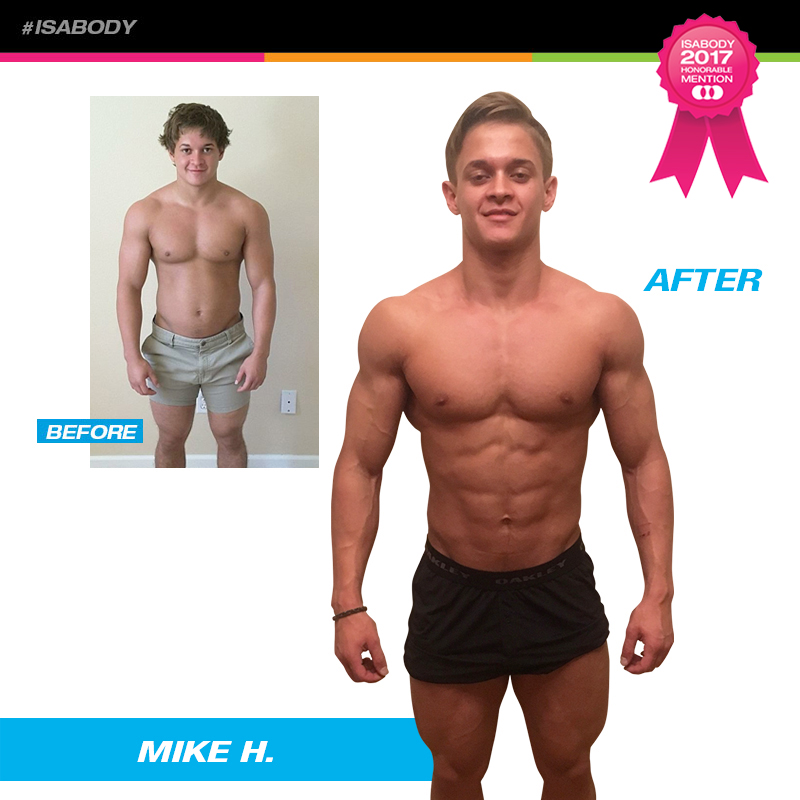 Mike had been a dedicated gymgoer his whole life and worked out with his favorite gym partner, his grandmother. When she passed away from diabetes, Mike knew he had to continue living the healthiest lifestyle he could for her and himself. Using Isagenix and the IsaBody Challenge, he took his health to the next level.
Lea Shea
Age: 51
Height: 4'11"
Total Weight Lost: 21 pounds*
Number of Challenges: 1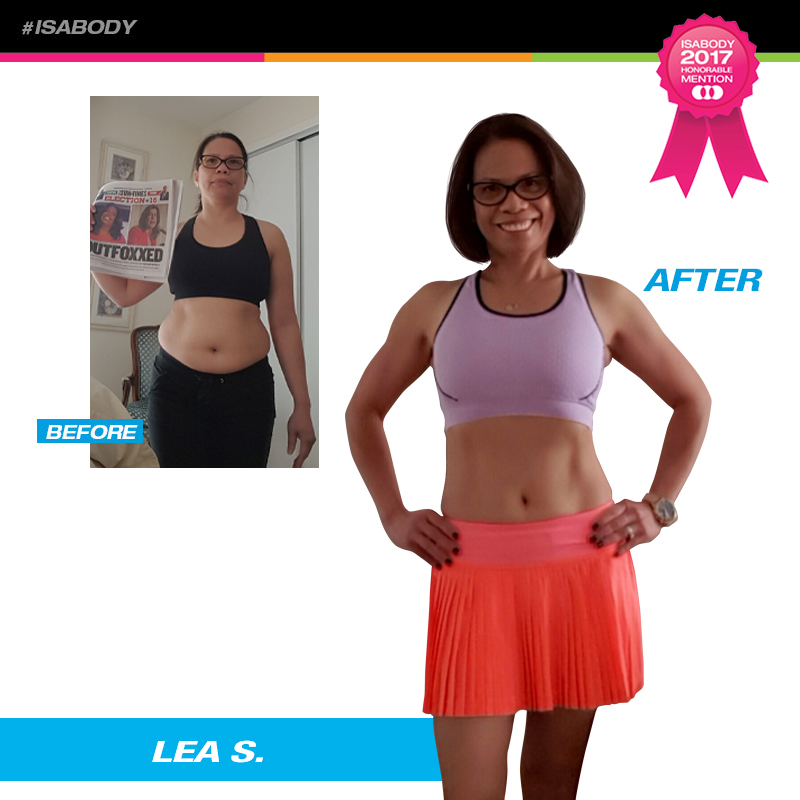 When Lea started graduate school for nursing, she put her own health on hold. Lea fell into an unhealthy lifestyle of poor eating and little activity, which led her to mental, physical, and emotional fatigue, self-loathing, and feelings of hopelessness. She lived in a world of "someday" – someday, she'd put her health first; someday, she'd lose the weight; someday, she'd have more energy. When she found Isagenix through her neighbor, she finally found herself feeling better and having more energy than she did in her 20s. Lea is now committed to her new, healthy lifestyle!
Jeanine Pappas
Age: 73
Height: 5'4"
Total Weight Lost: 54 pounds*
Number of Challenges: 3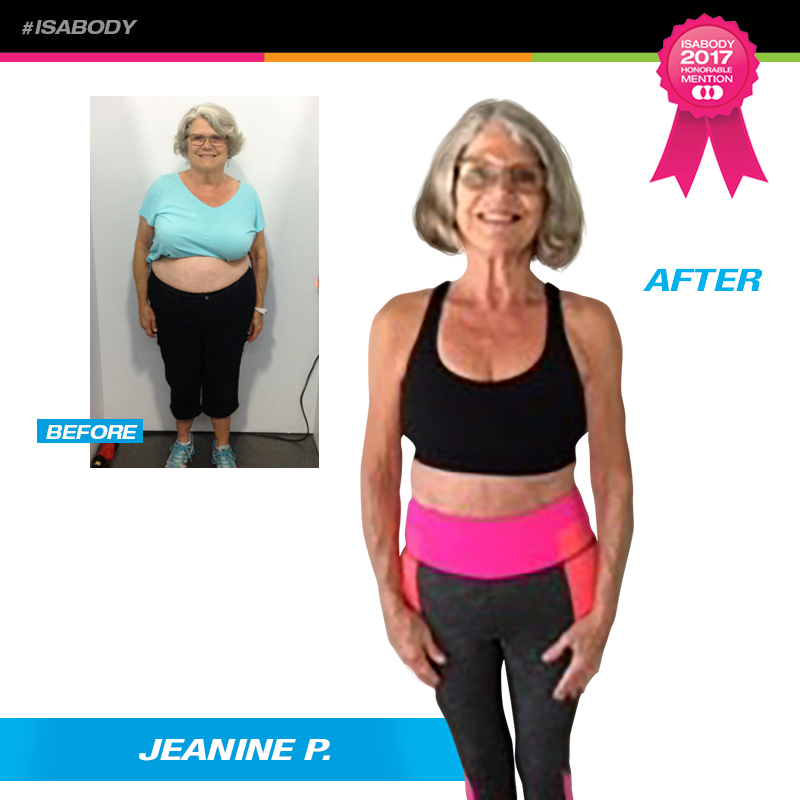 Looking to lose some unwanted pounds, Jeanine started her Isagenix journey and found the system easy to stick to and the shakes delicious. Now, she is no longer focused on weight loss; instead, she wants to get stronger and make healthy choices while enjoying her happy "IsaLife" and doing things she's passionate about.
Lorne King
Age: 49
Height: 6'0"
Total Weight Lost: 18 pounds*
Number of Challenges: 1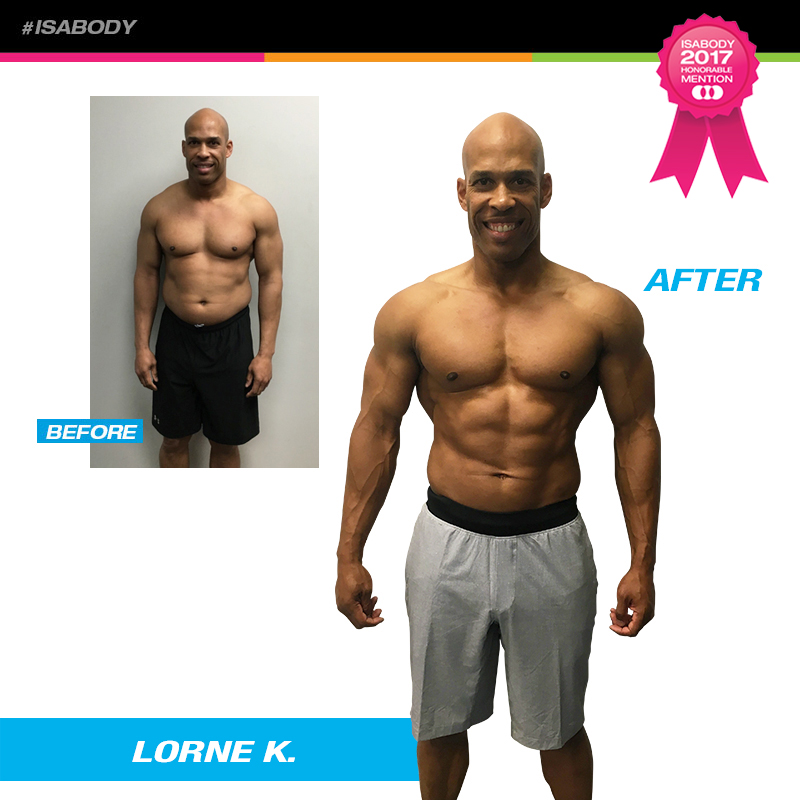 As a former professional athlete and personal trainer, Lorne was held to a high standard of health and fitness for most of his life. When his ex-wife was diagnosed with cancer and they discovered their youngest child, Logan, inherited the tumor condition, the stress, fear, and long hours at the hospital led Lorne to neglect his own health. One day, Logan told her father that she looked up to him as a healthy role model. That was just what Lorne needed to start his IsaBody™ journey and get back in shape for his family so they could continue to replace fear with hope, together.
Josh Boettner
Age: 40
Height: 5'11"
Total Weight Lost: 49 pounds*
Number of Challenges: 3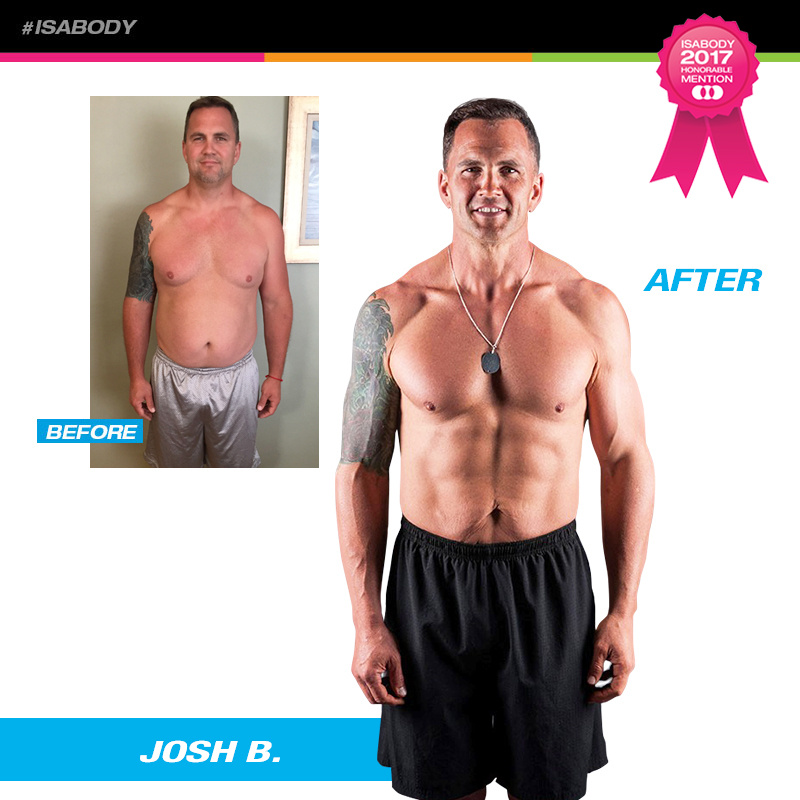 As an overweight child, Josh had suffered from body image issues, a lack of self-confidence, and a low self-esteem since he was 12. As he became an adult, he continued his downward spiral of emotional, unhealthy eating until his wife introduced him to Isagenix. The IsaBody Challenge kept him accountable to maintain his new healthy lifestyle. He now has a passion for fitness, nutrition, and coaching others while he sets an example for his family and inspires others that they, too, can make changes and be accountable.
John Jury
Age: 43
Height: 6'2"
Total Weight Lost: 2 pounds*
Number of Challenges: 4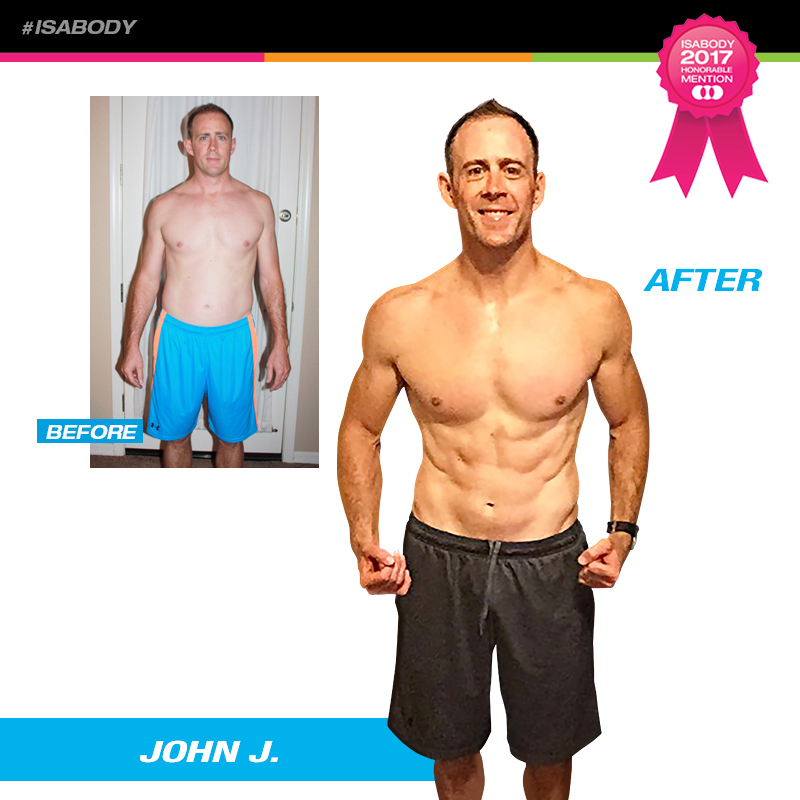 John has done what most didn't think was possible – he travels 12 or more weeks of each of his 16-week IsaBody Challenges! The convenience of Isagenix helped him tackle bad eating habits, lose weight, gain impressive lean muscle, and become the fun-loving father he once was for his children. After feeling like he lost his identity through his career and health changes, John says that the IsaBody Challenge has helped him transform "from a place of crisis to a magnificent triumph!"
Lauren Crider
Age: 33
Height: 5'3"
Total Weight Lost: 12 pounds*
Number of Challenges: 5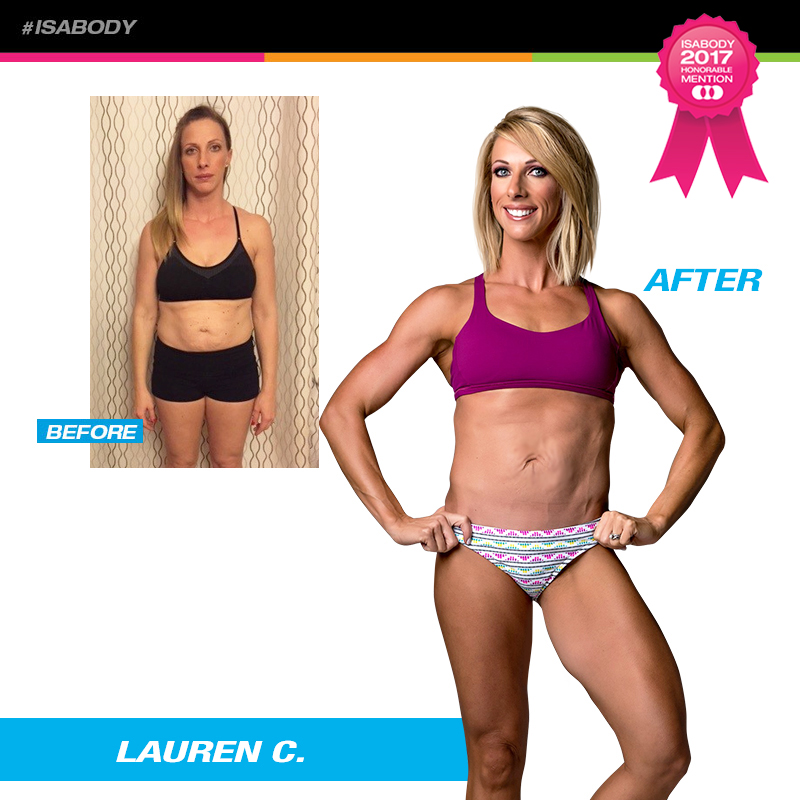 Lauren was a self-proclaimed "tired, stressed, and pudgy mother (of two babies) whose physical identity had been turned upside down by pregnancy and childbirth." She no longer recognized her own body and was embarrassed and ashamed of her scars. After completing five IsaBody Challenges, she not only has embraced her scars as marks of the blessing of motherhood, but she also has regained her confidence, health, and happiness. Most importantly, Lauren is proud of the example she's set for her children, as they now have a happy and engaged mom who is ready to bring her A-game every day!
Laura Hyman
Age: 53
Height: 5'7"
Total Weight Lost: 108 pounds*
Number of Challenges: 3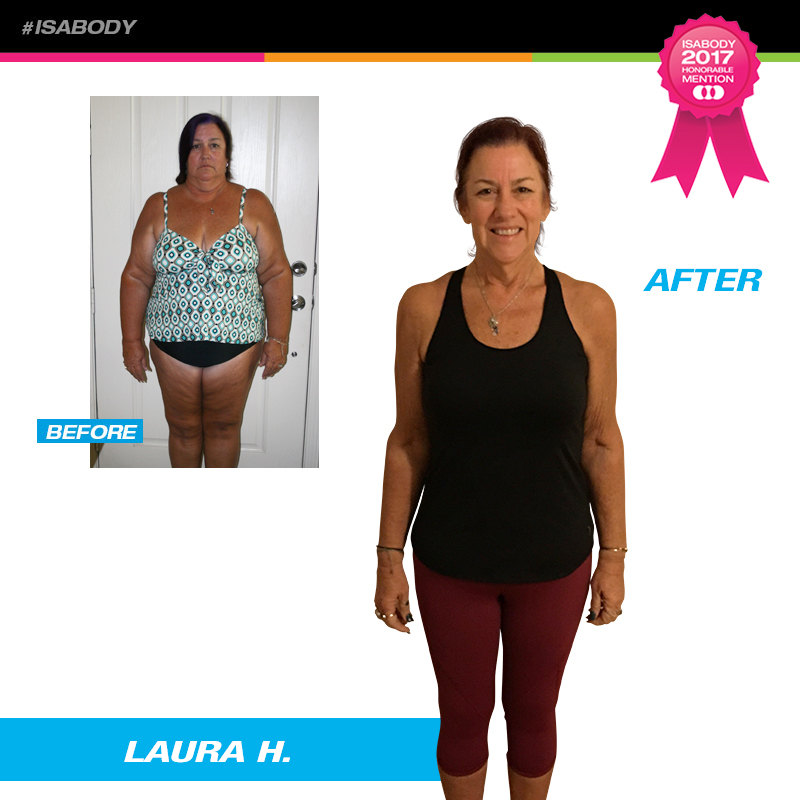 Before starting her IsaBody journey, Laura felt imprisoned in her own body. Now, she's released over 100 pounds* with the help of Isagenix and the IsaBody Challenge! She spent three months traveling across the country with her husband (who has also lost 100 pounds* using Isagenix!) in their RV, visiting family and friends and showing them that they do not have to stop living to get healthy. The couple was able to meet their weight-loss goals while eating out, traveling, and trying new things. The best part? Seeing their grandkids learn healthy habits from them! With her new lifestyle, Laura is looking forward and running to the next adventure with excitement for life.
Rick Maxwell
Age: 65
Height: 5'10"
Total Weight Gained: 14 pounds*
Number of Challenges: 5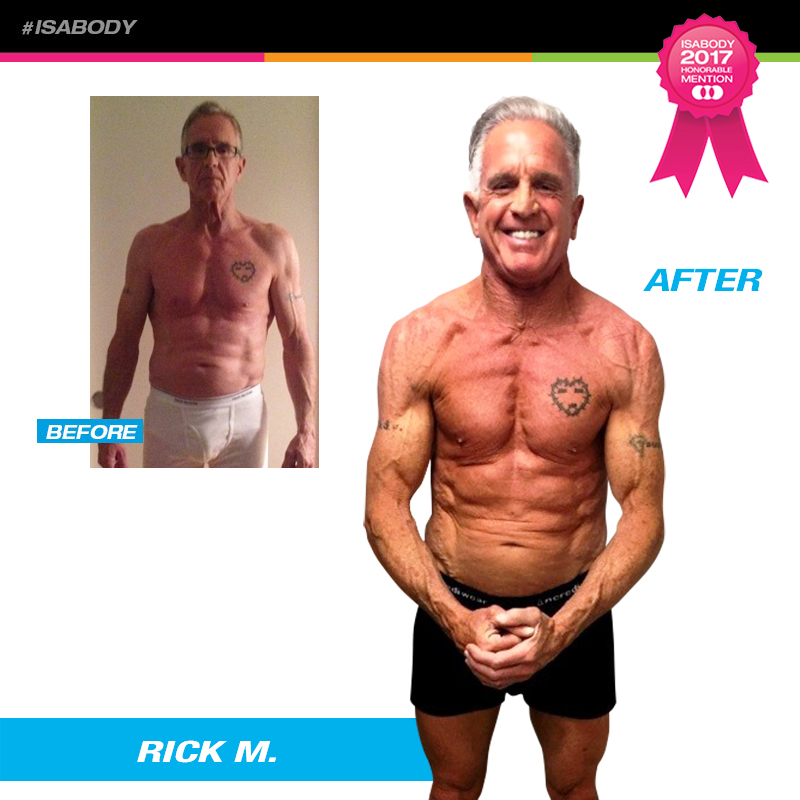 This Prime Time member had struggled with multiple respiratory infections, and as a result, was worn out and lacked the energy to do much, including work out. Through the IsaBody Challenge and Isagenix, Rick not only has experienced an incredible physical transformation, but he also has a completely different, positive mindset that at 65 years young, anything and everything is possible! He has set his goal to pursue Isagenix full time after retirement and shows others that they can gain muscle and health as they move into the prime of their lives!
Feeling inspired? You could be next! Head over to IsaBodyChallenge.com for more motivation and log in to your Back Office to register for your own Challenge today!

*Results not typical. Weight loss, muscle gain, lifestyle, and other results depicted here reflect exceptional individual experiences of Isagenix Customers and should not be construed as typical or average. Results vary with individual effort, body composition, eating patterns, time, exercise, and other factors, such as genetic and physiological makeup. In a study performed in 2012 by University of Illinois at Chicago researchers, subjects lost an average of 9 pounds with an average of 2 pounds of the loss from visceral fat after 30 days on an Isagenix System. The subjects also had a greater level of adherence and had more consistent weight loss from week to week compared to subjects on a traditional diet. View the study results.