Contribution – Give Back to Move Forward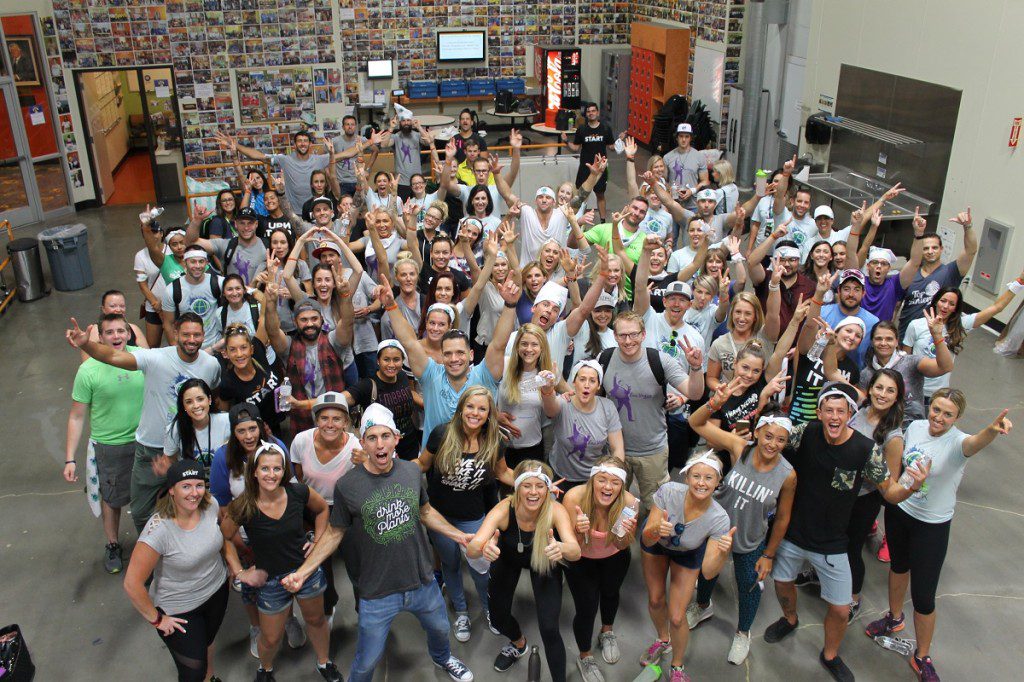 There is no question that Contribution is what drives the START Your Life movement and unites the team in an effort to give back and positively impact the world in a wide variety of ways. In keeping with this core value and the Celebration tradition, START hosted yet another Give Back Day this Celebration to thank our host city of Las Vegas!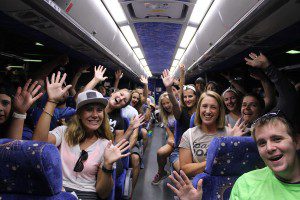 To kick off 2016 "One Team" Celebration, nearly 100 START members packed in to two buses and traveled off-site to volunteer at Three Square. Isagenix teamed up with this particular nonprofit because they work tirelessly every day to help the most nutritionally underserved communities, reaching out to Nevada school children, numerous nonprofits, homeless shelters, and various meal programs in the area.
On Saturday, August 6, 2016, Isagenix START members completely took over the Three Square facility to donate their time.
2016 Celebration START Give Back volunteers:
Sorted and repackaged food items for distribution to 600 hungry families
Packaged fresh fruit care packages to be delivered to over 2,000 needy homebound seniors
Sanitized distribution containers to provide 15,000 boxed meals to local school children
Plus, each START member donated a box of IsaLean® Bars or Fiber Snacks™ to be shared with local school children.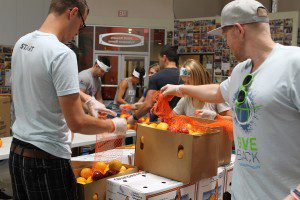 In authentic START fashion, this Give Back event was anything but work! Team members danced, sang, and had a ton of fun while serving others in a truly meaningful way. Don't miss the next chance to participate in a Give Back event!
For more information on how you can participate in future START Give Back events, visit STARTYourLife.com, and click on the "Contributions" tab. To read more about the Three Square organization, visit their website.
Gratitude Is Our Attitude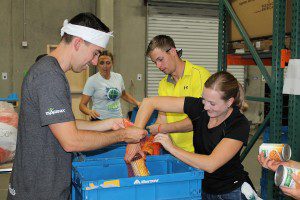 "Thanks SO much to everyone who gave their most precious gift…their time."
– Erik Coover, Isagenix Senior Vice President of Global Field Development
"Today was amazing! START Give Back Day! Huge success! If you haven't participated in one, I recommend you do so next time!"
– Abby O'Neil, START 1000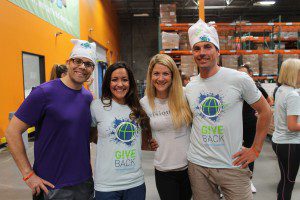 "Such a fun time and great cause! Definitely sign up for the next one!"
– Taylor P., START Member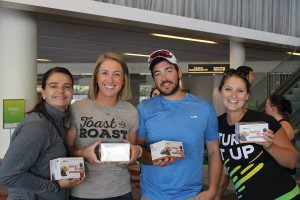 "Give Back Day is one of my favorites because we contribute to the communities we travel to. The best feeling is to be able to give back and help others."
– Mara Pomana, START Ambassador
"Amazing day! Thank you so much for giving us the opportunity to be a part of this!"
– Ash Good, START Ambassador