Building a successful business is easy to do when you have the right tools and trainers.
These extraordinary individuals all built their Isagenix businesses from scratch and know exactly what it takes to develop long-lasting, sustainable success. Their unique journeys and easy-to-duplicate business building styles are why Isagenix Co-Founders Jim and Kathy Coover asked them to train at New Year Kick Off this January in Dallas, Texas.
Regardless of where you are in your business venture, these trainers will provide relatable examples you can draw tips from and hopefully implement their advice into your business plan. As a whole, their training sessions will provide you with direction while their familiar journeys will empower you.
Meet the 2016 New Year Kick Off Trainers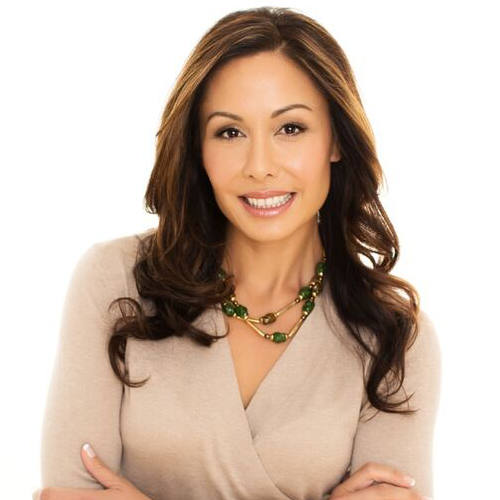 Susan Sly – Isagenix Millionaire, 16-Star Platinum, 18-Star Crystal Executive
Training Segment: Closing Keynote
Susan Sly is a best-selling author, speaker, trainer, and entrepreneur. She has appeared on CNN, CNBC, Fox, Lifetime Television, The CBN, The Morning Show in Australia, and has been quoted online in Forbes Magazine. Susan is the author of seven books. Her book project with New York Times best-selling author Jack Canfield made six Amazon best-selling lists.
Susan has completed the Boston Marathon five times and has placed in the top 10 in the Pro Division of the Ironman Triathlon in Malaysia. She is passionate about philanthropy and has dedicated significant amounts of time and money working to liberate girls from trafficking. Susan invests in education to support domestic and foreign women and girls who have survived trauma and abuse.
Susan is the recipient of the President's Award, Global Ambassador award, and has been named Woman of the Year.
The mother of five resides in Scottsdale, Arizona with her husband and family. Susan truly believes we can have it all.
Alexis Romano – Isagenix Millionaire, 16-Star Platinum, 6-Star Executive
Training Segment: Time Management and Leadership Development (Panelist)
Originally from West Orange, New Jersey, Alexis calls Hoboken, New Jersey home—and has for the last 15 years. As a certified health coach, Alexis has always had a passion for helping others. The former English teacher and high school counselor joined Isagenix in 2008. It was then that she discovered a new level of helping others and was able to open her gym, Thrive Fitness. With her success through Isagenix, Alexis has managed to maintain the gym, remain debt-free, and continue to change lives every day.
Emily & Hayden Vavra – Isagenix Millionaires, 10-Star Platinum, 12-Star Crystal Executives
Training Segment: Getting Started With Isagenix
Emily and her husband, Hayden, are the youngest couple to become Isagenix Millionaires. These START Ambassadors joined Isagenix in 2010 to create time freedom and rise above financial stress. Emily and Hayden love the outdoors, going to church, and traveling the world. They've been honored as Top 100 Income Earners, IsaDerby™ winners, and President's Quest winners, with Rising Star and Shooting Star awards, and received the Couple of the Year award in 2014.
Tyler Dickerhoof – Isagenix Millionaire, 10-Star Platinum, 10-Star Crystal Executive
Training Segment: Time Management and Leadership Development (Panelist)
Tyler studied animal science at Cornell University and was a dairy cow nutritionist prior to pursuing his career in network marketing. He has been with Isagenix for over four years. He and his wife, Kelley, were named START Ambassadors and the Isagenix Couple of the Year in 2015. Tyler is passionate about living life completely free while mentoring others to do the same. He is a devoted husband and father of two sons, Braxton, 7; Landon, 6; and one daughter, Brittan, 9. He is living the life of his dreams in and strives to teach others to achieve the same freedom. Tyler and his family live in Spokane, Washington.
Tanya Kirkpatrick – Isagenix Millionaire, 9-Star Platinum, 6-Star Crystal Executive
Training Segment: Time Management and Leadership Development (Panelist)
Tanya is the wife of her best friend, Jeremy, and the mother of four beautiful children. Born and raised in Arizona, Tanya has deep roots serving as a women's ministry leader, being a small business owner, and working as a highly respected network marketer with Isagenix. She has a strong passion for helping others and investing in lifelong relationships in addition to traveling, public speaking, and interacting with her team.
Ross Thompson – Isagenix Millionaire, 8-Star Golden Circle, 5-Star Crystal Executive
Training Segment: Connecting and Overcoming Objections
Before Isagenix, Ross had zero experience in network marketing. With a background in construction, he knew what hard work was all about. He graduated high school and got a job with the fire department only to realize that wasn't his path. Other steady jobs came and went until his wife, Danielle, introduced him to Isagenix . Shortly after, they opened their own gym in Bakersfield and proceeded to operate both businesses for the next 3 1/2 years. In April of 2015, they realized Isagenix was providing something for people that they just weren't able to offer at the gym: freedom. At that point, they made the decision to sell the gym and move into network marketing full time. Ross and Danielle couldn't be happier with the light Isagenix has provided them and their family. They feel incredibly blessed to have the opportunity to be a part of such an amazing company and are inspired to share it with the world.
Cory Kinnear – Isagenix Millionaire, 7-Star Golden Circle, 4-Star Crystal Executive
Training Segment: Connecting and Overcoming Objections
Cory was a policy writer and an American Sign Language (ASL) interpreter with no network marketing experience when she decided to start her Isagenix business in May of 2012. She applied her skills in social media to promote the products. She quickly rose through the ranks and received numerous awards including the 2013 and 2014 Shooting Star award and the 2013 Rising Star award. In 2013, she was recognized as the No. 2 team builder in the company and in 2014 received the Personal Enrollee Advancement award. She also received the prestigious 2014 Women of Isagenix award. For two years in a row, Cory was honored as a Top Achiever as well as one of the Top 100 Income Earners in the company.
Pamela Barnum – Isagenix Millionaire, 5-Star Golden Circle, 9-Star Crystal Executive
Training Segment: Time Management and Leadership Development (Panelist)
Originally from Ontario, Pamela and her husband, Kevin, joined Isagenix in June of 2008 and achieved the rank of 5-Star Golden Circle by January of 2011. Because of their drive and determination, they became the recipients of the Rising Star award as well as recipients of the Fastest-Growing Team in Isagenix award in 2010. Now residing in Fernie, British Columbia, they consistently place in the monthly Top 15 Millionaire in Action promotion and have helped nine of their personally developed team members achieve the rank of Executive.
Laura Stevens – 8-Star Golden Circle, 13-Star Crystal Executive
Training Segment: Developing Your "Why"
Laura attended Oregon State University as a business marketing major. Before joining Isagenix in April of 2014, she was working as a fitness instructor and had a small sewing business to help pay off debts. Today, the proud military wife and mother of three is a member of START 1000. She and her husband, John, who is an active duty Marine, were honored to receive the Spirit of Isagenix award at 2015 Celebration and the 2015 Leader of the Year award. Laura says her biggest accomplishments include paying off all of her debt, building a team of almost 10,000 Associates in less than two years, and helping others find their "Why" and dream big! Laura and her family live in Oceanside, California.
Lindsay Hoffbuhr – 6-Star Golden Circle, 4-Star Crystal Executive
Training Segment: Connecting and Overcoming Objections
Lindsay, an Oregon native, graduated from Ohio State University with her doctorate in optometry in 2009. Her husband, Cory, is currently an anesthesiologist at OSU, and together they have two incredible little girls, Emerson, 4 and Brynn, 2. It wasn't until watching her friend have huge success with Isagenix in July of 2014 that Lindsay decided to give the company a try. Her sincere passion for the products unintentionally ignited her business, and after reaching the one-year mark with Isagenix, Lindsay made the decision to stay home with her daughters and grow her business. Now it is her passion to encourage others to live life unconventionally.
Rod Hairston – CEO and Chairman of Growth-U
Training Segment: Healthy Mind and Body
Rod is one of the fastest-growing authorities in the area of organizational culture, leadership, and human potential. Rod has coached leaders to the Forbes 400 list, star athletes, and organizations like Disney, ABC, and Honeywell. Rod is a dynamic speaker and author of the highly acclaimed book "Are You Up for the Challenge? Six Steps to Lasting Change, Starting Now… Not Someday." As a part of the naval special warfare mobile communications team, Rod was an instructor for the Navy SEALS early in his career and spent several years as master trainer for Anthony Robbins. For over 20 years, he has helped more than 500,000 individuals and organizations transform their identities for long-lasting results with programs like his 45-Day Challenge® series, which has been internationally recognized as one of the best integration programs for change and results. Rod and Growth-U are also the minds behind Healthy Mind and Body, a highly successful program created for Isagenix.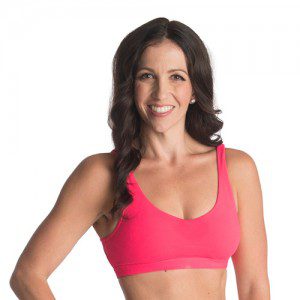 Natalie Holstlaw – 2015 IsaBody Challenge Grand Prize Winner
Training Segment: 2016 IsaBody Announcement & NYKO Finalist Recognition
Before Isagenix, Natalie was an overweight, new mom who was uncomfortable in her own skin. Her past training as a competitive athlete was not serving her body and mind the way it had pre-baby. She took on the IsaBody Challenge® with the goal to become the best version of herself and through back-to-back Challenges, she ended up releasing 49 pounds.* Natalie is now the active mom she's always wanted to be and "the best version of herself."
Earning levels for Isagenix Independent Associates depend on time and commitment and may vary. For more information, visit IsagenixEarnings.com.
Isagenix Millionaires are defined as Isagenix Associates who have cumulatively earned $1 million or more with Isagenix.
 *Weight loss should not be considered typical. In a study performed in 2012 by University of Illinois at Chicago researchers, subjects lost an average of 9 pounds after 30 days on an Isagenix System. The subjects also had a greater level of adherence and had more consistent weight loss from week to week compared to subjects on a traditional diet.
For more information on this event, visit NewYearKickOff.com.
Ranks current as of 11/10.