We are so excited to announce the 10 Honorable Mention recipients for the 2016 IsaBody Challenge® Celebration judging period! All 10 of these competitors worked diligently to transform their bodies and their minds, and for many of them, this was their first Challenge! In addition to enjoying a new body and mindset, they earned $1,000 and tickets to upcoming Isagenix events!
With 9,000 completions, it wasn't easy to narrow it down to 10 Honorable Mentions, but these 10 individuals definitely earned this recognition! Congratulations to these 2016 IsaBody Challenge participants!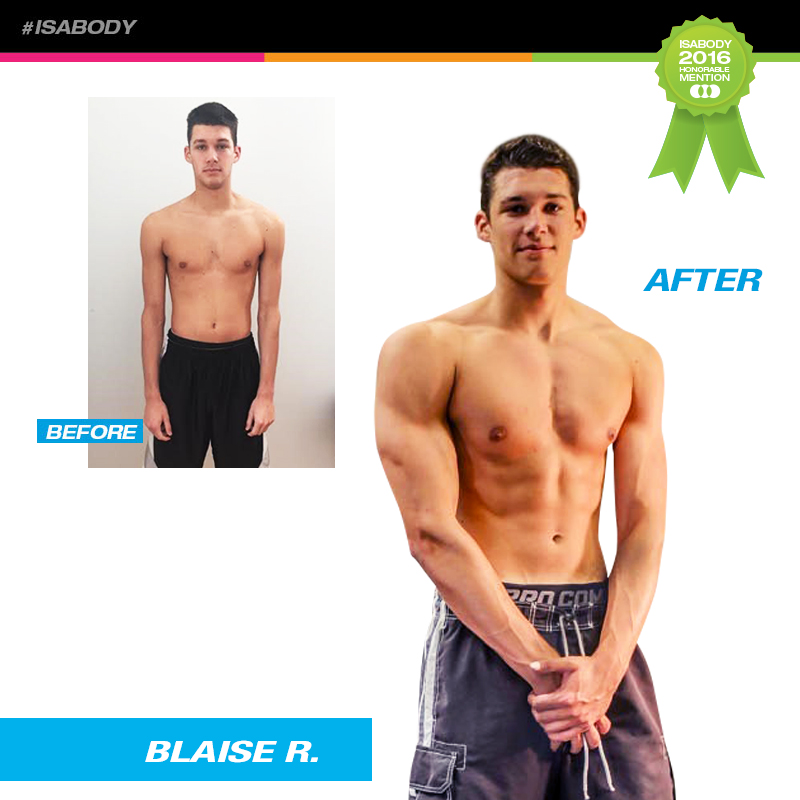 Blaise R.
Indian Trail, North Carolina
Age: 18
Height: 6'3"
Gained: 13 Pounds*
Number of Challenges: 1
Skinny all his life, Blaise felt weak and fragile and was never comfortable with the way he looked. It wasn't until he started IsaBody™ and began working out with his dad that he found the motivation and determination to create the physical and mental change he desired. The result: He packed on 13 pounds of lean muscle.*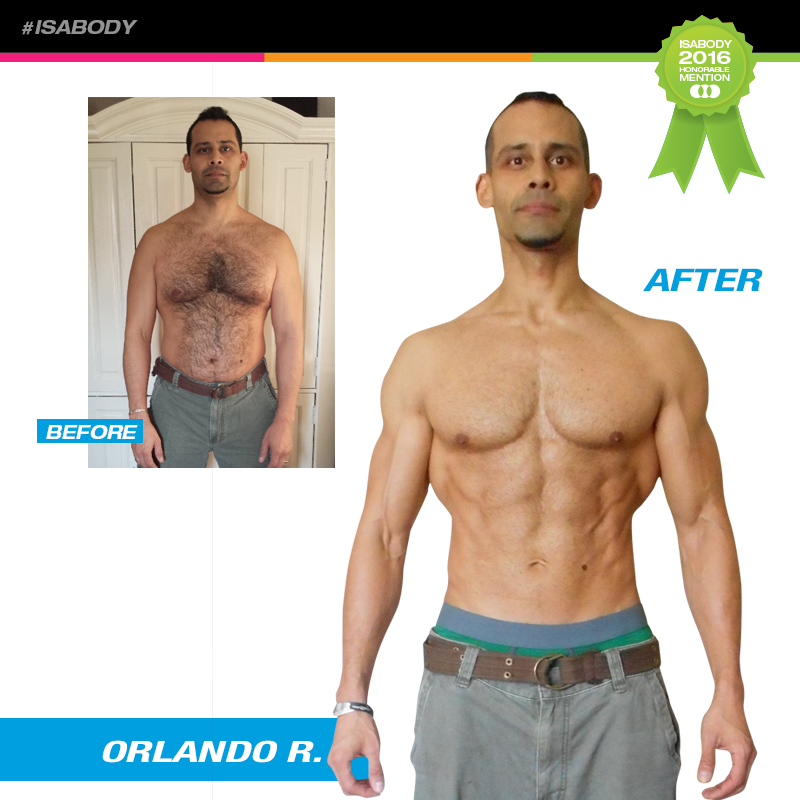 Orlando R.
Richmondville, New York
Age: 42
Height: 5'11"
Lost: 24 Pounds*
Number of Challenges: 1
After leaving the Navy when he was younger, Orlando packed on an extra 40 pounds due to a lack of exercise, bad nutrition, and health problems. Just when he was losing hope, his wife introduced him to Isagenix, and after engaging in the IsaBody Challenge, Orlando ended up releasing over 20 pounds.*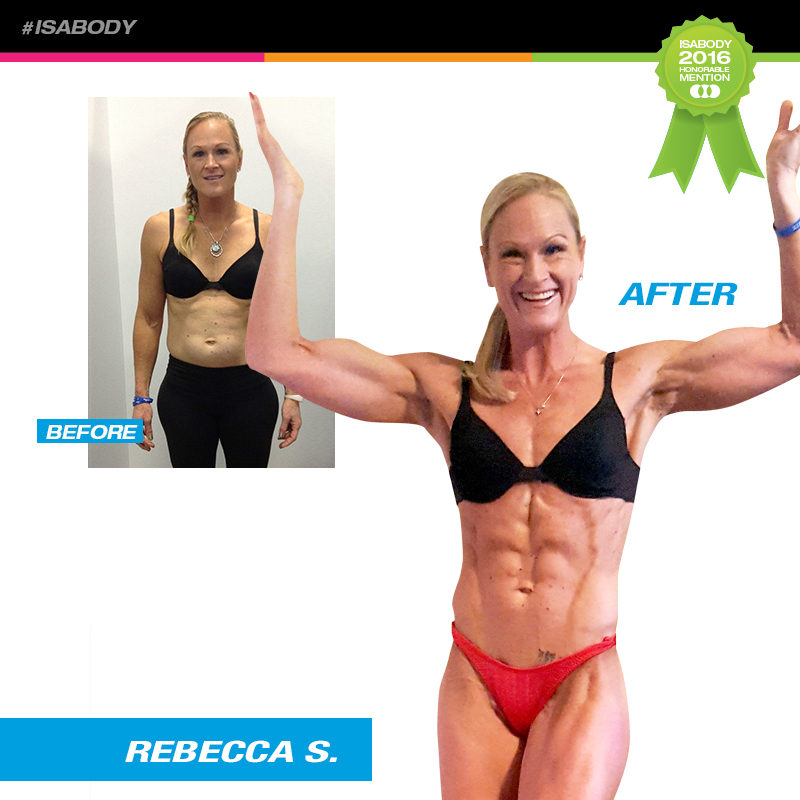 Rebecca S.
Omaha, Nebraska
Age: 40
Height: 5'9"
Lost: 24 Pounds*
Number of Challenges: 2
By her second IsaBody Challenge, Rebecca felt stronger and had more energy than ever before. She incorporated the AMPED™ products into her routine and pushed herself to the max, releasing 24 pounds* overall and dropping four pant sizes.*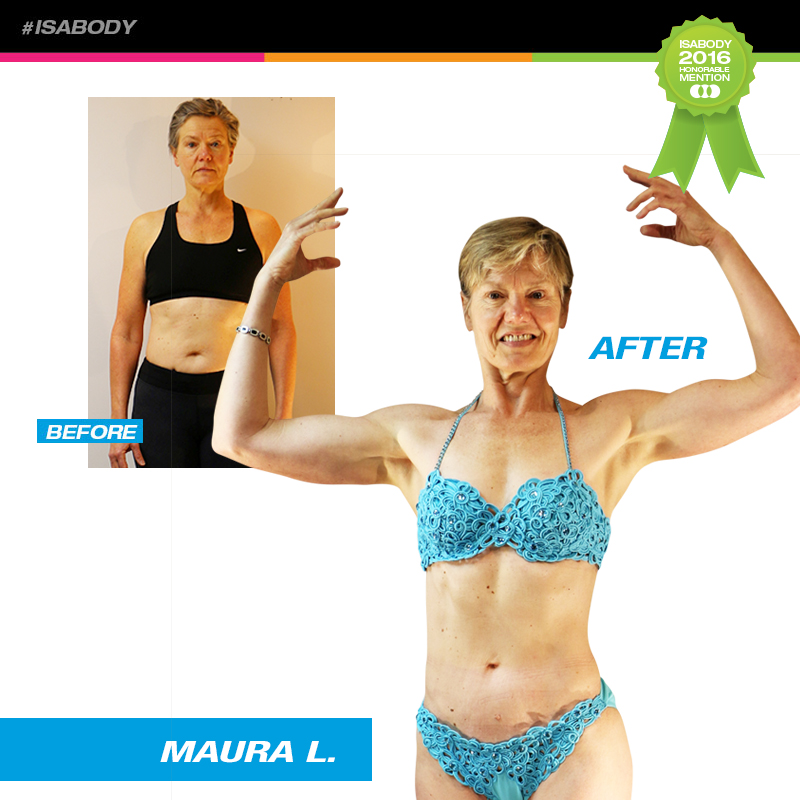 Maura L.
Peterborough, Ontario
Age: 60
Height: 5'8"
Lost: 13 Pounds*­­­­
Number of Challenges: 2
At 60 years old, and after eight years with Isagenix, Maura proudly says that she is in the best shape of her life. Recommitting herself during this past Challenge, she became extremely focused and competed in a fitness competition this past spring.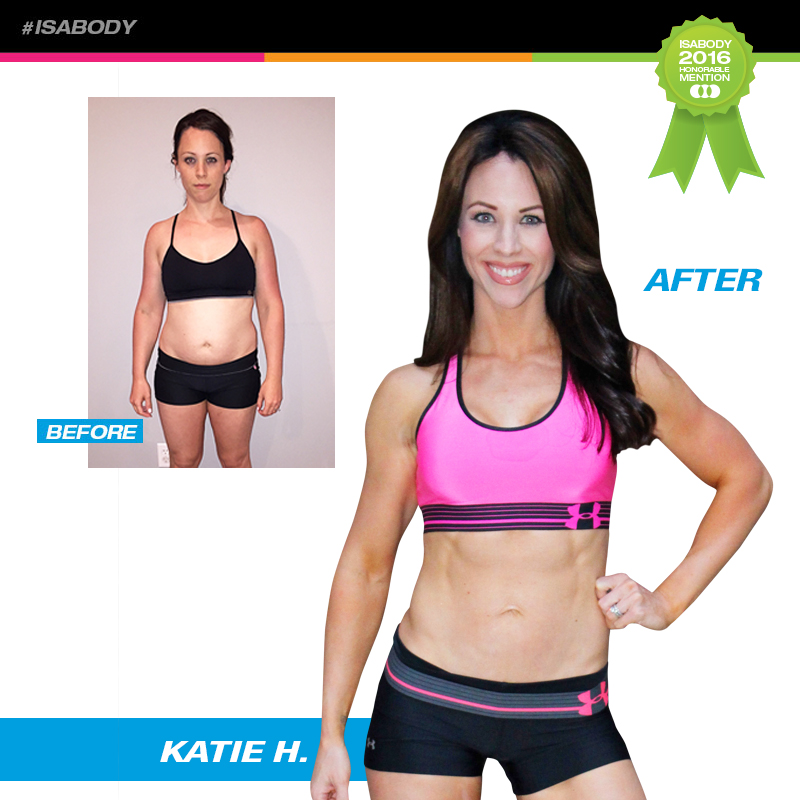 Katie H.
Spartanburg, South Carolina
Age: 29
Height: 5'4"
Lost: 23 Pounds*
Number of Challenges: 3
Once Katie contacted a friend about Isagenix, she was on her way to changing her body and her life. During her third Challenge, she competed in a bodybuilding competition in the bikini division and won! She was also accepted into Team Isagenix and is currently looking forward to starting her fourth Challenge.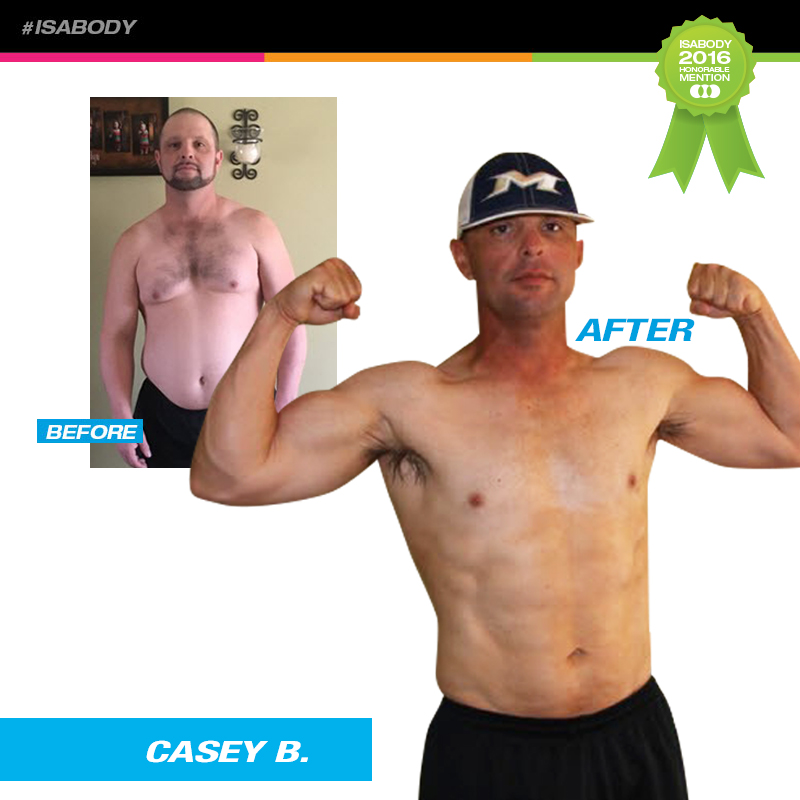 Casey B.
Tecumseh, Kansas
Age: 40
Height: 5'8"
Lost: 47 Pounds*
Number of Challenges: 1
Once Casey got married and had three kids, he started to neglect his health and began to focus all his attention on his family, coaching his sons' baseball teams and working full time. One morning, he realized he was out of breath just from lacing up his shoes, and he knew it was time for a change. He joined IsaBody and has lost almost 50 pounds overall!*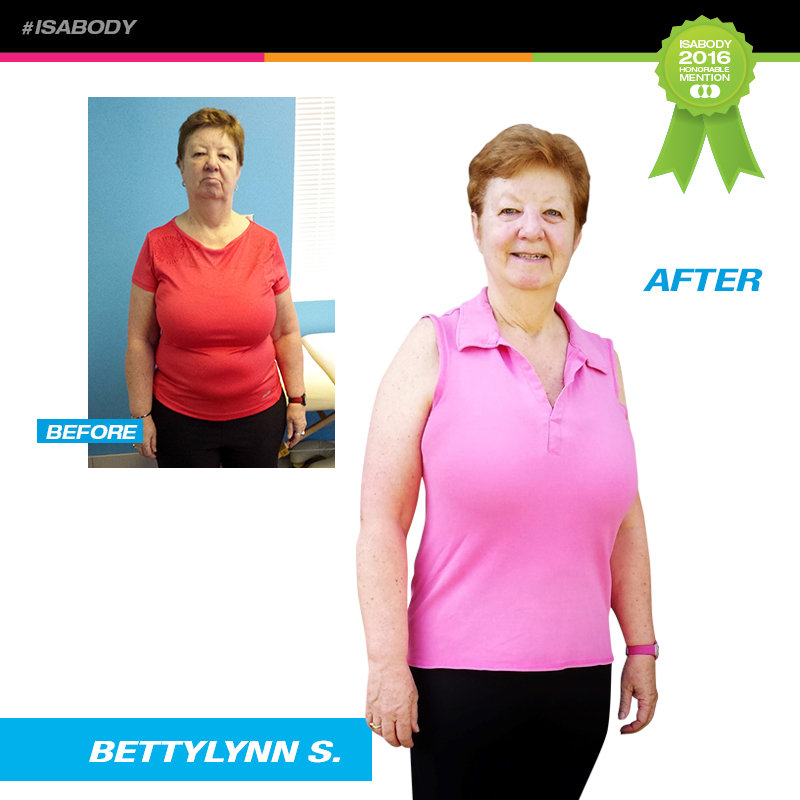 BettyLynn S.
North York, Ontario
Age: 61
Height: 5'4"
Lost: 36 Pounds*
Number of Challenges: 1
When asked what her health goals were, BettyLynn answered simply, "to stay alive." At 61, she was struggling with some serious health complications and decided to begin working out with a trainer. Through her changes in lifestyle and the support of the IsaBody Challenge, she was able to release over 30 pounds* overall and reduced her body fat by eight percent.*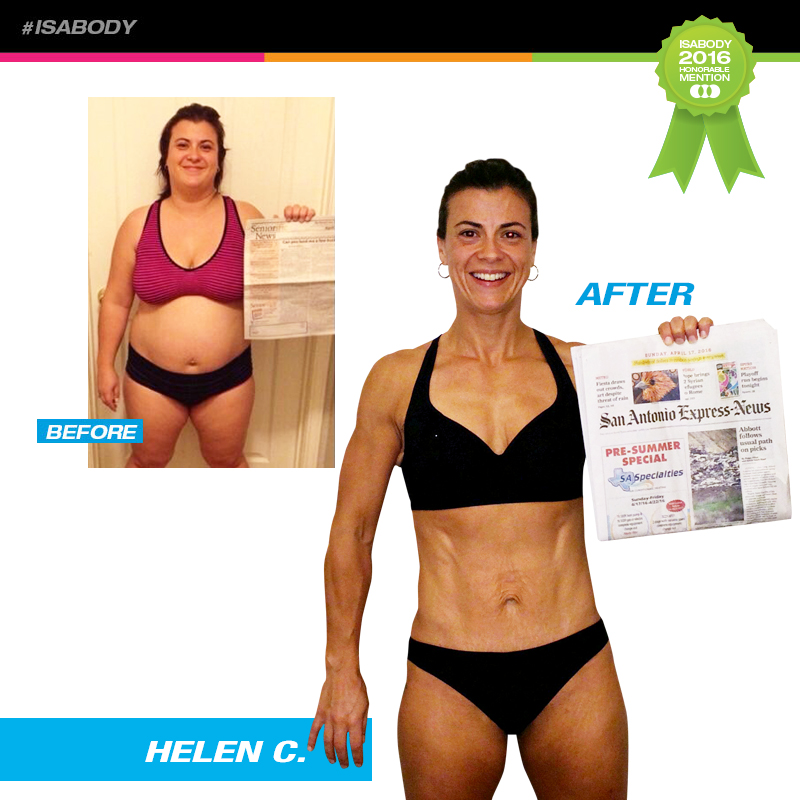 Helen C.
San Antonio, Texas
Age: 37
Height: 5'1"
Lost: 90 Pounds*
Number of Challenges: 3
Two years with Isagenix and IsaBody had helped Helen accomplish her weight-loss goals, so by her third Challenge, she decided to focus more on lifting heavier and increasing endurance. Not only has she released almost 100 pounds overall,* her outlook on life has improved, and she says that she is now the mother that her two young sons can look up to.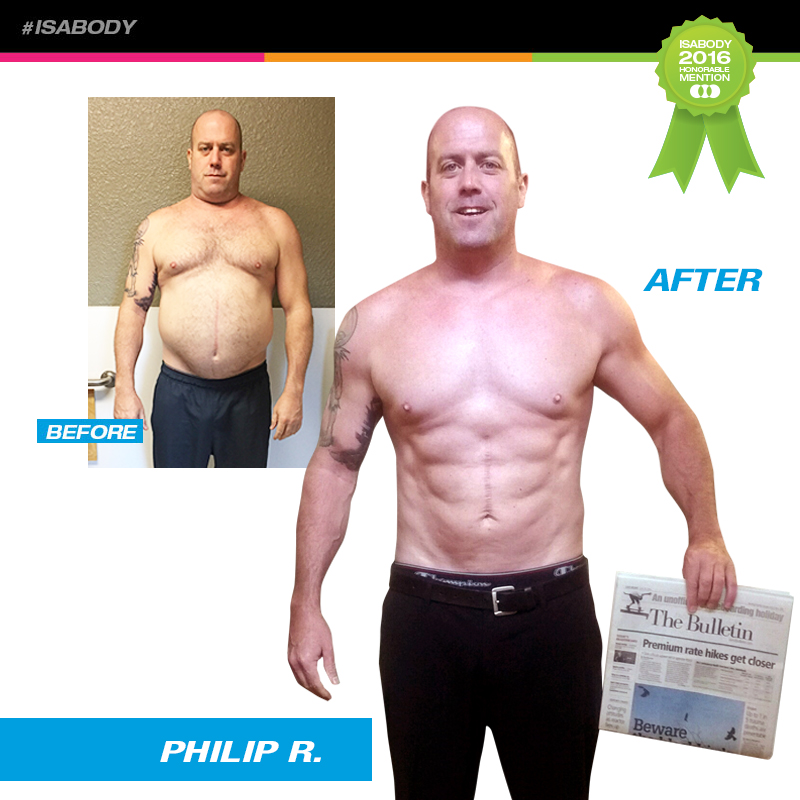 Philip R.
Bend, Oregon
Age: 47
Height: 6'3"
Lost: 58 Pounds*
Number of Challenges: 1
Personal tragedy sent Philip into a downward spiral of destructive behavior and unhealthy eating. He packed on 50 pounds and suffered from pain and inflammation. Philip joined IsaBody and took up swimming again, a sport he competed in when he was younger. He accomplished his goal of swimming 100,000 meters within a month and is now looking forward to competing in a national championship.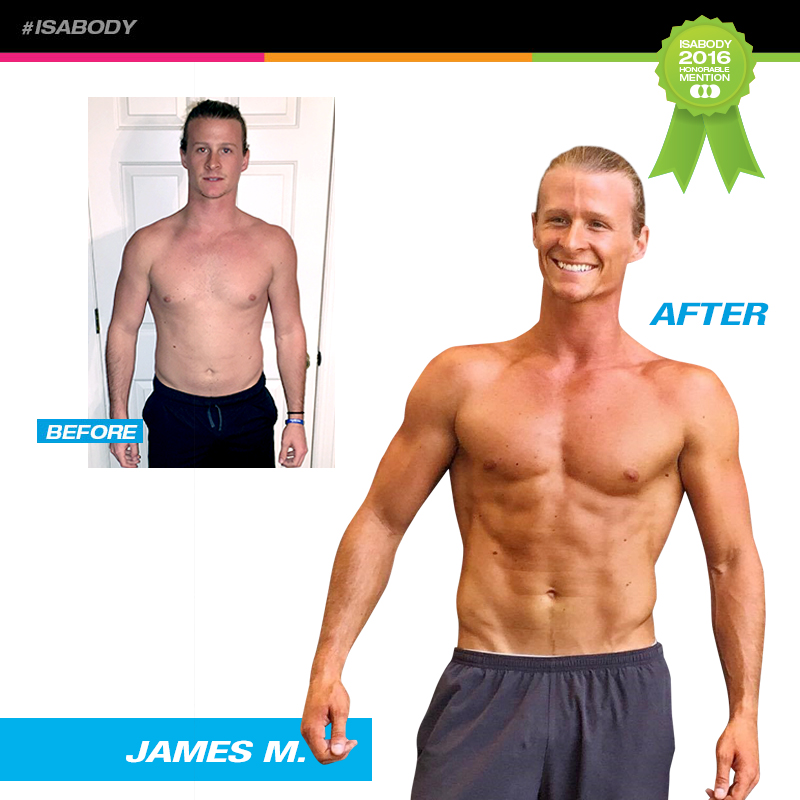 James M.
Brentwood, Tennessee
Age: 24
Height: 5'10"
Lost: 10 Pounds*
Number of Challenges: 2
After witnessing his best friend experience a traumatic hiking accident, James' physical and mental health plummeted. But after joining the IsaBody Challenge, James not only lost weight, but he also found the passion and hope that had disappeared following his friend's accident.
*Weight loss should not be considered typical. In a study performed in 2012 by University of Illinois at Chicago researchers, subjects lost an average of 9 pounds with an average of 2 pounds of the loss from visceral fat after 30 days on an Isagenix System. The subjects also had a greater level of adherence and had more consistent weight loss from week to week compared to subjects on a traditional diet.