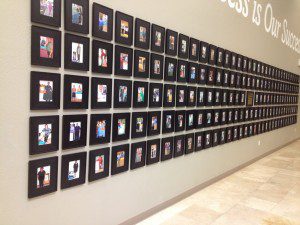 As a leading health-and-wellness company, the biggest reward comes from seeing the many life-changing transformations that occur when Associates use our products and start living a happier, healthier life. As a result of our products' incredible nutritional value, the 100-Pound Club recently exceeded 300 members.
The 100-Pound Club is an exclusive club that recognizes a select group of Associates who have lost 100 pounds or more, and also includes the 200-, 300-, and 400-Pound Clubs. And, like most clubs, members enjoy incredible perks.
The Perks of the 100-Pound Club
Lose 100 pounds or more? Here are a few of the benefits you can enjoy as a member of the 100-Pound Club:
Celebration Event
Complementary registration to Celebration
V.I.P. seating during Celebration
On-stage introduction at Celebration and the opportunity to receive a special award
Invitation for you and a guest to attend the exclusive Founders' Gala
Hall of Fame
Your picture added to the "Wall of Fame" located at Isagenix® World Headquarters in Chandler, Ariz.
Exclusive opportunity to be featured in an article published on Isagenix.com
Know of someone who has lost 100 pounds or more? Email 100PoundClub@IsagenixCorp.com.